Who Is Edoardo Mapelli Mozzi's Ex-Fiancee, Dara Huang?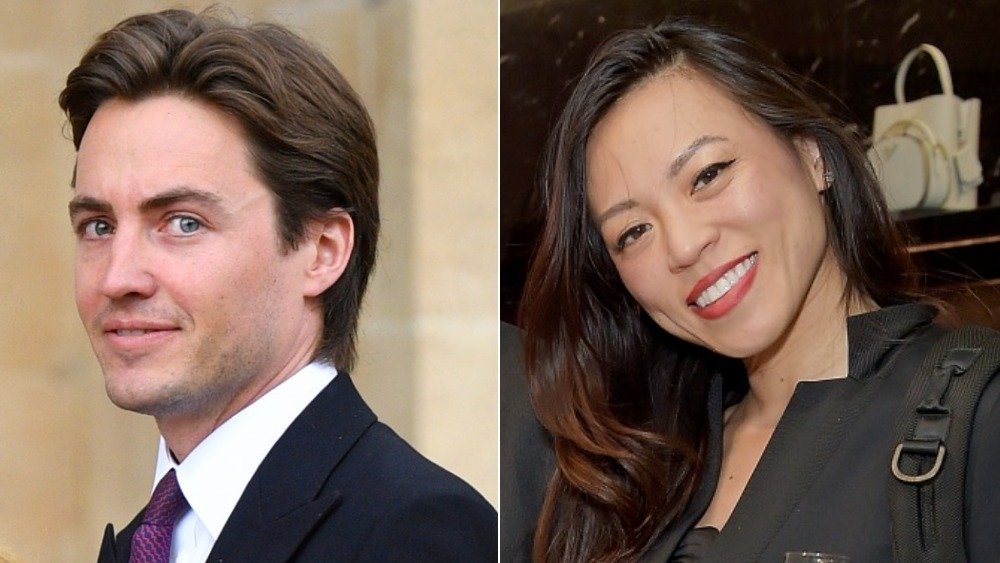 Pool/max Mumby, David M. Benett/Getty Images
Princess Beatrice and Edoardo "Edo" Mapelli Mozzi surprised many when they exchanged wedding vows in a low-key affair on July 17, 2020, People reported. The British royal and the property developer had previously scheduled their wedding for May 29, 2020, but the coronavirus pandemic caused those plans to be changed. All's well that ends well, right?
Of course, Beatrice isn't the only woman Edo has romanced in his life. Before the couple started dating in November 2018, he was in a relationship with an American architect for several years.
Here's the skinny: The real estate mogul was once engaged to Dara Huang, and they share a child. The began dating in 2015 and became engaged in 2017, and broke up six months before Edo started dating Beatrice, according to Daily Mail. The former couple is still on friendly terms, co-parenting their son, Christopher Woolf "Wolfie" Mapelli Mozzi, who was born in 2016. Huang even congratulated Mapellie Mozzi and Beatrice on their engagement, telling the Daily Mail in September 2019, "I wish the best for Edo and Beatrice and look forward to uniting our families."
Curious to know more about Huang? Let's take a peek into her life after the jump.
Dara Huang has an eye for design
Edoardo "Edo" Mapelli Mozzi's former fiancée, Dara Huang, is a successful architect and designer, who grew up in Florida and earned a bachelor's degree from the University of Florida. Huang later received a master's degree in architecture from Harvard University, and founded the architecture and design firm Design Haus Liberty with offices in London and Hong Kong, according to her LinkedIn profile. She also co-founded Vivahouse, which specializes in flexible and affordable housing in luxury. Huang has earned multiple awards and worked on big projects, including The Tate Modern II Museum in London and the Tribeca Skyscraper in New York City. "Architecture has an amazing way of bring[ing] growth and recognition," she told reSITE about the industry's importance.
During the COVID-19 pandemic, it appears Huang has resided in London with her son, Christopher Woolf "Wolfie" Mapelli Mozzi. FYI: Wolfie is named after Edo's stepfather, the late Christopher Shale, the Daily Mail reported in November 2018.
On Huang's Instagram, she shares snapshots from her London residence and global travels. Huang rarely posts photos of Wolfie, but for his birthday, she shared a sweet tribute.
As for Huang's dating life, she has reportedly found love again with Filippos Kodellas de la Morena, a financial portfolio manager based in London. A source told the Daily Mail, "Dara is very happy. She met Filippos through mutual friends. He's just as handsome and successful as Edo."
Yep, it sounds like Huang has a pretty awesome life.