The Tragic Death Of Olympic Skater Ekaterina Alexandrovskaya At 20 Years Old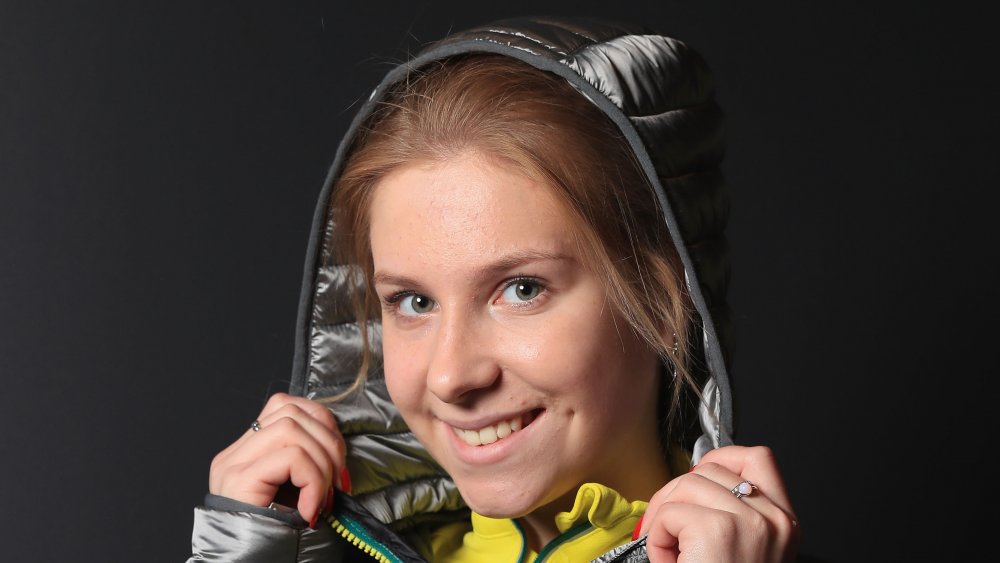 Mark Evans/Getty Images
Sadly, Russian figure skater Ekaterina Alexandrovskaya died on July 17, 2020. While the cause of death hasn't been confirmed yet, according to The Wrap, Russian news agency Tass reported that a law enforcement official said Alexandrovskaya, 20 years old, died by an apparent suicide. International Skating Union President Jan Dijkema said in a statement on the organization's website, "The ISU is shocked by the news of Ekaterina's passing. She was a talented pair skater and the Figure Skating community will miss her. We offer our deepest sympathies to her family, friends and teammates and mourn this tragic loss."
Alexandrovskaya was partnered with Harley Windsor of Australia in 2016 and they went on to win the World Junior Figure Skating Championships in 2017. In 2018, they competed at the Olympics in PyeongChang in South Korea. Windsor was also devastated by the news and shared a statement on Instagram. "Words can not describe how I feel right now, I am devastated and sick to my core about the sad and sudden passing of Katia. The amount we had achieved during our partnership is something I can never forget and will always hold close to my heart. This news is something you can never prepare for. Rest In Peace Katia."
Ekaterina Alexandrovskaya made history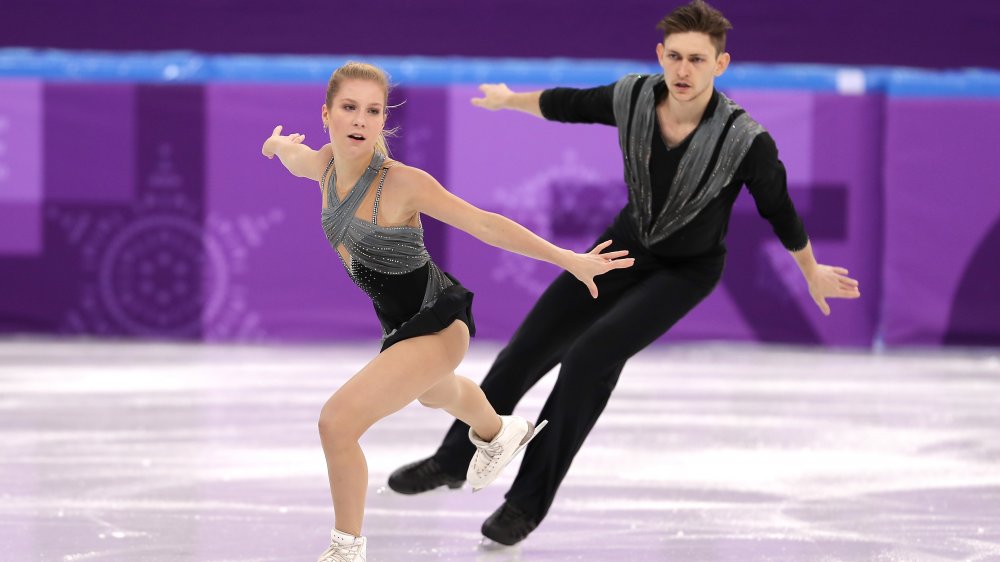 Richard Heathcote/Getty Images
In 2017, Ekaterina Alexandrovskaya and Harvey Windsor made history when they represented Australia and won the World Junior title. They were the first ever Australian skaters to ever win an ISU Championship title before going on to compete at the 2018 Winter Games, per CNN.
They ended their partnership due to "health concerns" in 2020, according to CNN, as Alexandrovskaya was diagnosed with epilepsy and could no longer skate. Windsor announced the split on Instagram, writing, "Due to health concerns, Katia and I are unable to continue. I want to take this opportunity to wish Katia all the best in the future and a quick recovery."
The pair were seemingly very close, as he added, "The time we had together has been a great eye opener, it has helped me learn and develop into the person I am today and for the person I hope to be in the future." Surely, it was unfortunate as the two were so young and very clearly had more championships in their future. 
Ekaterina Alexandrovskaya struggled with her health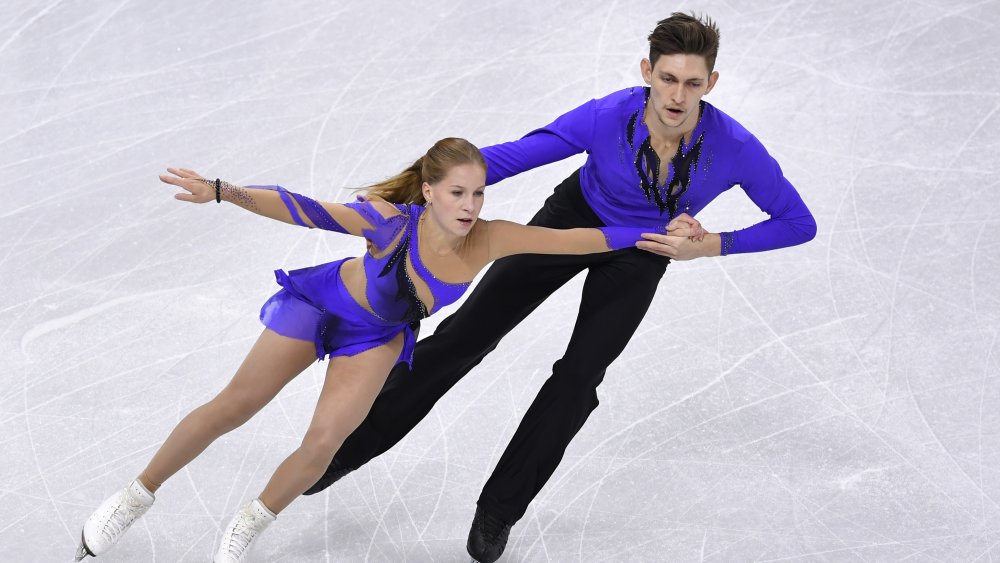 Koki Nagahama/Getty Images
Ekaterina Alexandrovskaya reportedly struggled with her epilepsy diagnosis, per The Daily Mail, as it ended her successful skating career. According to the same outlet, she was also reportedly having a hard time under coronavirus lockdown and found it "crushing" that all of it was happening as she was trying to launch a new chapter in her life. The Daily Mail also reported Alexandrovskaya's mother was hospitalized due to "shock" after her daughter's body was found on the ground outside of her apartment building in Moscow. There was also reportedly a note left behind, per The Wrap.
Per The Daily Mail, a friend told Russian media that Alexandrovskaya "could not find herself" after having to quit skating due to her health. She added, "She felt lonely. I supported her as best I could... but due to circumstances I could not devote much time to her, which I regret now. I was due to meet her the other day." Alexandrovskaya will be missed. 
If you or someone you know is having suicidal thoughts, please call the National Suicide Prevention Lifeline at 1-800-273-TALK (8255) or text HOME to the Crisis Text Line at 741741.