Bella Thorne Comes Out As Bisexual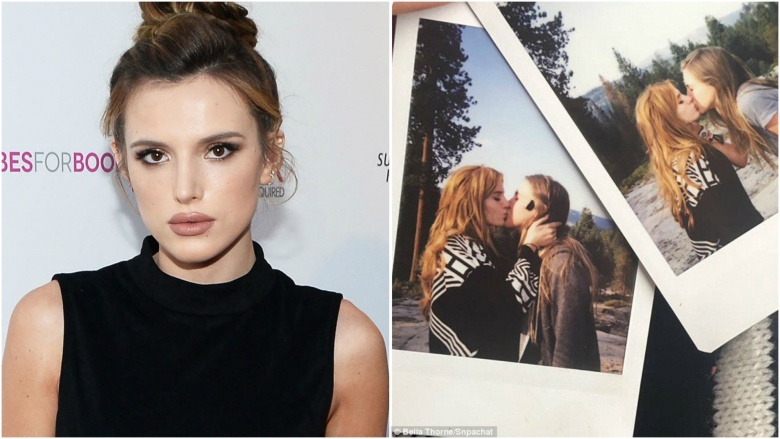 Getty Images
Actress Bella Thorne has come out as bisexual. The 18-year-old former star of Disney channel's Shake It Up! revealed the news while responding to a fan question on Twitter.
"Are you bisexual?" the fan bluntly asked. To which Thorne replied with an equally blunt, "yes" on Aug. 23, 2016.
The news came a day after Thorne posted to Snapchat two polaroid photos of her and another woman kissing. The other woman in the Snapchat has not been identified.
Thorne was previously linked to actor Gregg Sulkin, whom she dated for a little more than a year. Their split was announced on Aug. 15, 2016. "After much thought and soul-searching, we have made the difficult decision to end our relationship. We will always love each other and have a deep respect for one another, as we have each grown to be better people because of our time together. Our schedules made seeing each other difficult, and we decided that for now this would be best," the couple said in a statement released to People magazine.
Since coming out as bisexual, Thorne—who recently appeared on MTV's television adaptation of the thriller movie Scream—has received an overwhelming amount of support from fans, prompting her to express her gratitude with a follow-up tweet. "Aww thank you for all the accepting tweets from everyone. I love you guys." The tweet concluded with three heart-shaped emojis and "#pride."