Luann De Lesseps Still Marrying Tom D'Agostino Despite Cheating Scandal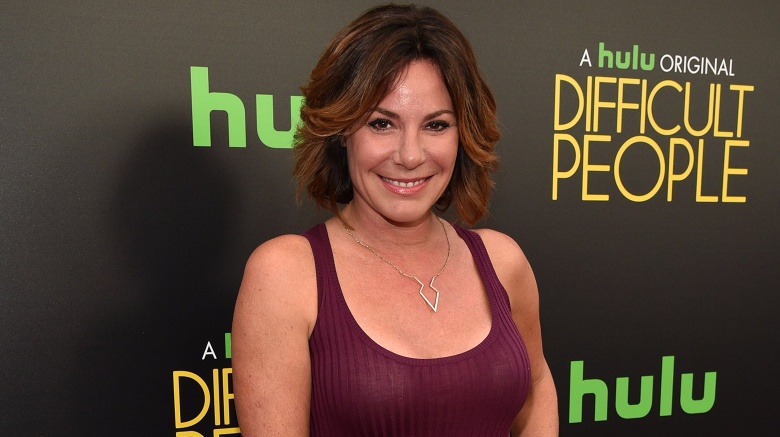 Getty Images
The wedding is still on! The Real Housewives of New York City star Luann de Lesseps tells People magazine she's still moving forward with her plans to marry Tom D'Agostino, even after co-star Bethenny Frankel discovered photos of D'Agostino kissing another woman.
"I'm not going to let a stupid kiss ruin the rest of my life," de Lesseps said in an article published Aug. 24, 2016. "He screwed up. What he did was wrong. But this wasn't premeditated. It wasn't an affair. It was a mistake. He was upset with me. It was a stupid retaliation of some sort. He did the wrong thing, and he totally recognizes that. I know in my heart of hearts that he loves me."
Frankel showed the photos to de Lesseps on the Aug. 17, 2016 episode of Real Housewives. The episode ended with de Lesseps walking away in tears and demanding that cameras stop filming her. "It felt like someone ripped my heart out of my chest," she told People. "I was devastated. I had my heart broken on television."
Despite the blow, the couple remains united. "If I could take it back, I would," D'Agostino told People. "I deeply regret the mistakes I've made, and most of all hate the way it hurt Luann."
The couple is planning to wed on New Year's Eve 2016. De Lesseps' 16-year marriage to Count Alexandre de Lesseps fell apart in 2009. She and D'Agostino began dating in late 2015. Their engagement was announced in February 2016.
The couple's relationship has been the subject of much scrutiny on Real Housewives. Co-star Ramona Singer claims to have gone out on dates with D'Agostino, and castmate Sonja Morgan says she hooked up with D'Agostino on and off for 10 years. D'Agostina has vehemently denied romantic relationships with the aforementioned housewives.