The Untold Truth Of Billie Eilish's Parents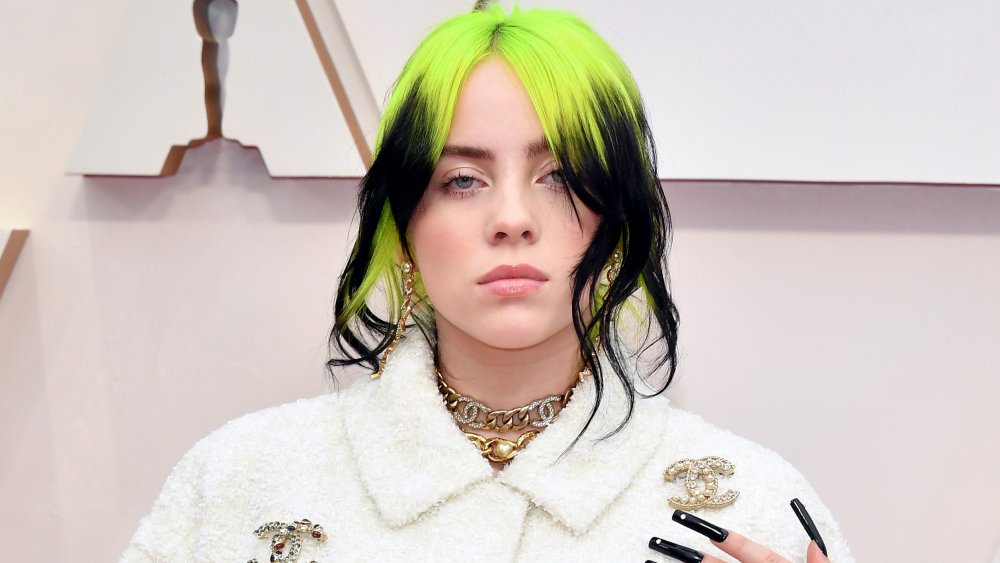 Amy Sussman/Getty Images
In just a few short years, Billie Eilish has become one of the most influential and hyper-visible pop stars of our time. The singer is known for her colorful, eccentric looks, complete with brightly colored hair, gaudy jewelry, long acrylic nails, and baggy clothing. She rose to fame after her 2015 breakout hit, "Ocean Eyes."
By 2020, within two albums under her belt, Eilish had created an enormous platform of loyal fans, even including other celebrities. According to a June 2020 interview with Zane Lowe (via Vanity Fair), Lady Gaga wanted to mentor the 18-year-old Eilish. She sent her flowers and "a note" after she won five awards at the 2020 Grammys, which included the coveted Song of the Year and Album of the Year. 
But Eilish isn't the only talent in her family. Her brother Finneas Baird O'Connell, known in music as FINNEAS, is an award-winning record producer and songwriter in his own right. In fact, he's the genius who wrote "Ocean Eyes," originally for his high school band. Seriously, where did all of this talent come from? Let's take a deeper look into the parents of these two music stars.
Billie Eilish's parents home-schooled the kids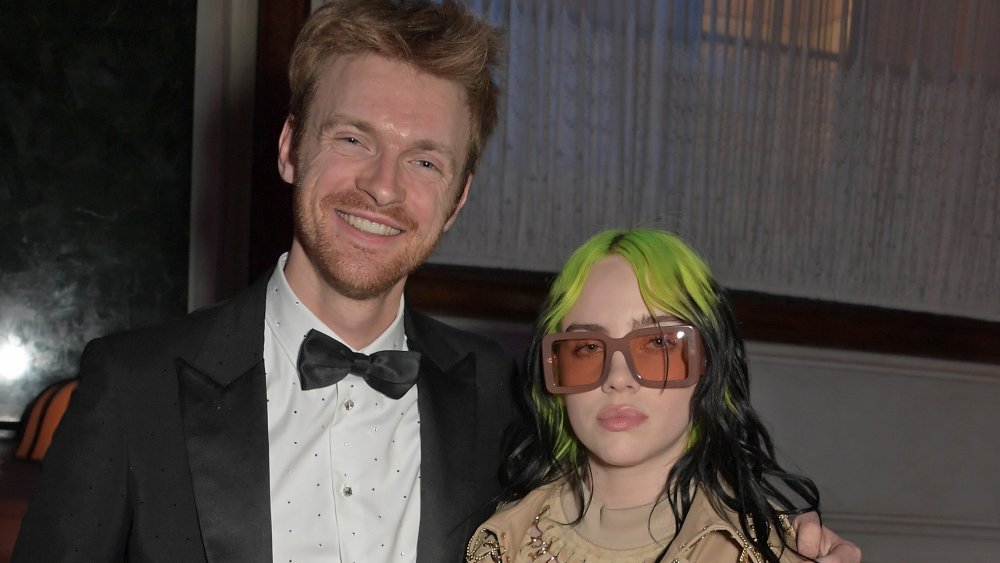 David M. Benett/Getty Images
It's not that surprising that Billie Eilish and FINNEAS both ended up being artistically inclined. According to a 2019 Rolling Stone interview, Eilish's parents, Maggie Baird and Patrick O'Connell, were "mostly unemployed actors who put their careers on hold to home-school the kids." Their home-school curriculum wasn't the same as what typical high school students were learning either.
O'Connell said, "Our whole stance was, general knowledge is all. You need to know why the sky is blue, but you don't need to memorize a bunch of esoterica you'll never use." Eilish and her brother were able to focus on art and music, visit museums, and even attend science programs at the California Institute of Technology. Eilish not only passed her high school equivalency exam, but she graduated at the age of 15.
While this method may not be for everyone, the freedom allowed Eilish to explore music wholeheartedly. Per Rolling Stone, she grew up surrounded by instruments, including three pianos and a guitar-playing mom.
Billie Eilish's parents both worked in the arts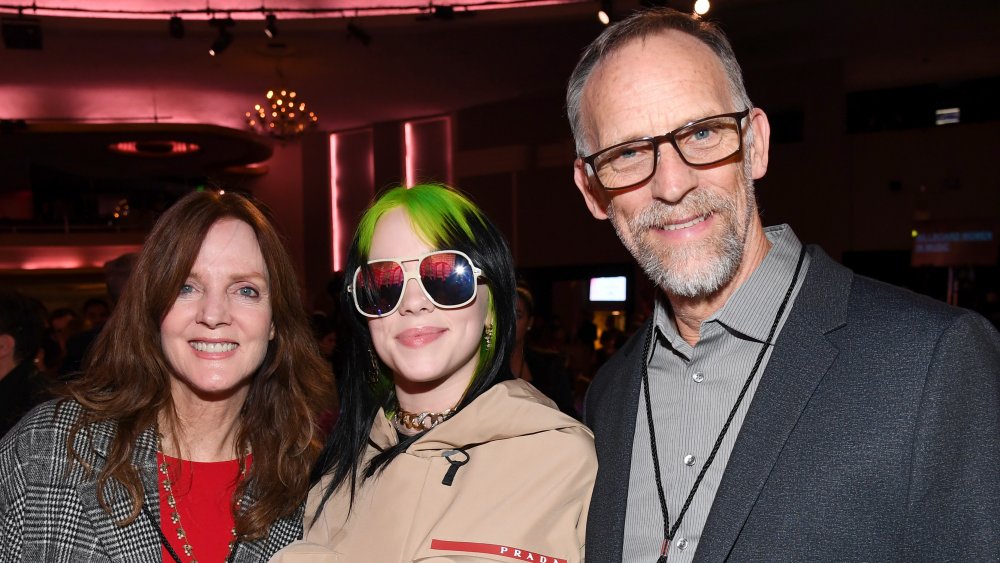 Kevin Mazur/Getty Images
Maggie Baird and Patrick O'Connell worked extremely hard to make sure Billie Eilish and FINNEAS got to follow their dreams, and they've managed to cross a few milestones of their own, too. Per her IMDb profile, Baird has over 50 acting credits, which start as a supporting actress in the 1981 TV series Another World. She voice acted in video games — EverQuest II, Rogue Galaxy, and Saints Row 2 to name a few — and starred in and co-wrote the 2013 film Life Inside Out, a movie inspired by her own performances at open mic nights, per Seventeen.
While O'Connell may not have a verified Instagram like the rest of the squad, he has some pretty amazing titles to his name as well. He holds 25 acting credits, beginning with the 1983 TV series Loving, and is most known for his appearance in 2008's Iron Man.
In May 2020, Eilish and her dad began the radio show Me & Dad Radio on Apple Music where the father-daughter duo co-DJ. Eilish told Apple Music's Zane Lowe (via Variety), "My dad and I have had this relationship over the years of sharing music with each other. My dad has shown me some of my favorite songs in the world and I've shown him songs that he loves and adores also." 
With supportive, talented, and music-loving parents like these, of course Eilish would take the world by storm.