Why Dog The Bounty Hunter's Wife Wouldn't Even Look At Him At The End Of Her Life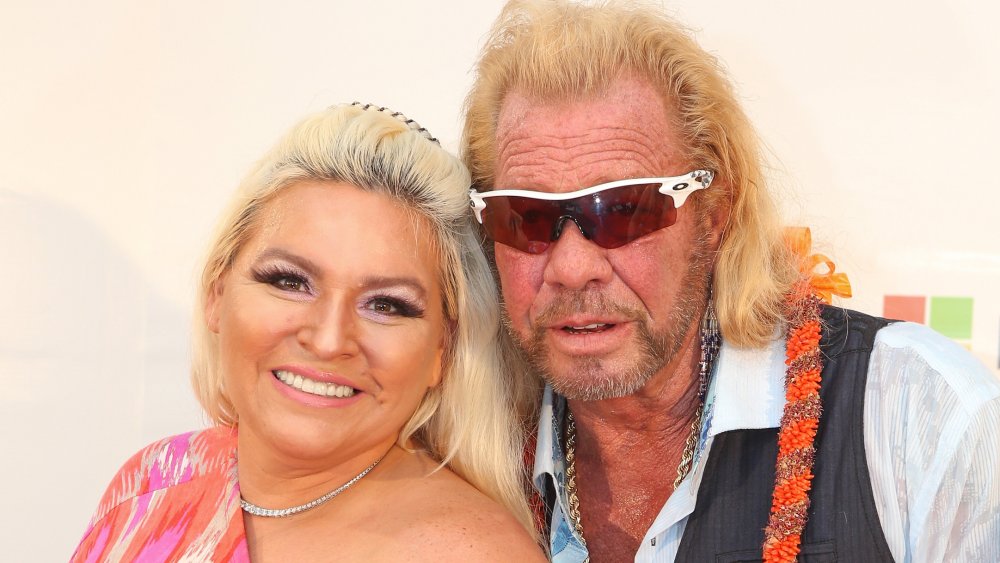 Darryl Oumi/Getty Images
Dog The Bounty Hunter, whose real name is Duane Chapman, has gone through a lot over the past year. His wife, Beth Chapman, died in late June 2019 after a battle with throat cancer, and now he's finally ready to speak out about her final days. Beth was 51 when she died at a hospital in Hawaii after being put into a medically induced coma. She and Dog were in the midst of filming their new show, Dog's Most Wanted, when she was hospitalized. 
She was first diagnosed with Stage 2 throat cancer in September 2017, per Entertainment Tonight. Dog told the outlet of their final years, "For two to three years, she knew this might happen. So she would say, 'Who is going to sit next to you?' And I said, 'No one.' 'Big Daddy, you better not let another girl take my place.' I said, 'I won't.'" The couple also went to therapy to deal with her illness, too. "I needed therapy and the therapy she used when she was sick was to hunt. Her therapy, you know, was hunting, bounty hunting, catching the bad guy," he added in the July 2019 interview. "There is not another Beth. There'll never be another Beth. There ain't a girl built like another Beth." 
As close as they were, Dog said on the Facebook Live show Faith With Katie in July 2020 that Beth wouldn't even look at him in her final moments for the most heartbreaking reasons. 
Beth Chapman's final moments with her husband sound heartbreaking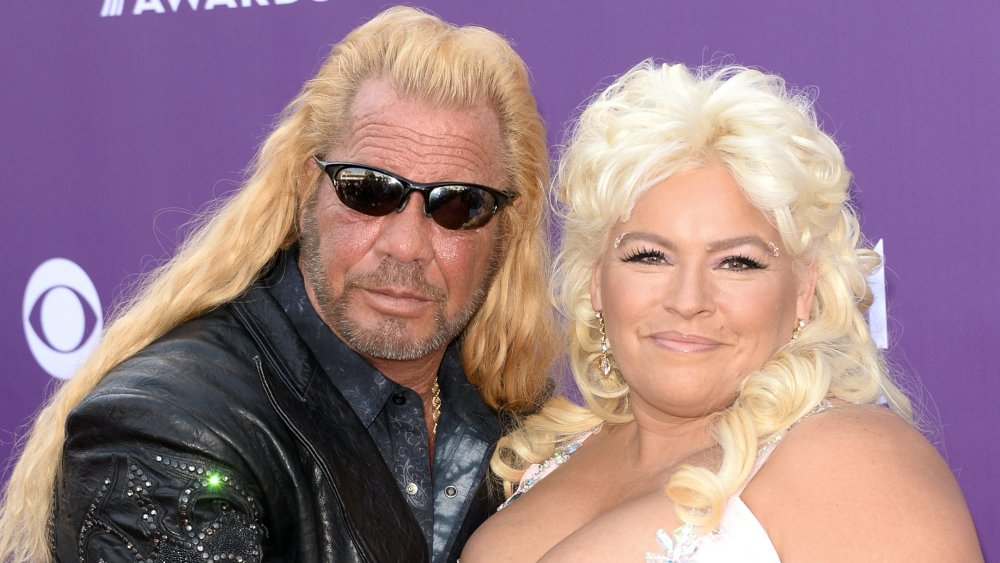 Jason Merritt/term/Getty Images
Duane "Dog" Chapman, 67 years old, said on the Facebook Live show Faith With Katie that his wife, Beth Chapman, wouldn't look at him in her final moments. He explained (per The Daily Mail), "They brought her out of the coma and I said, 'You're gonna go see my mom. You're gonna go see your daddy. And Bethy, you're gonna see Barbara Katie [his daughter who died in 2006].'" But she wasn't having it. He added tearfully, "She would not look at me because all of a sudden she knew I had given up and I was her last hope." 
She had a point — until her final days, Dog said that he had remained positive, the one person who helped her not think about the toll that the cancer was taking on her body. Dog said, "There was no planning. There was no, 'You're gonna die, Let's plan it. So what do I get? Where did you put the watch?' There was none of that." Dog went on to say that he had told Beth that he didn't want to hear about death and that he continued to reassure her that she wasn't "gonna die." In a more retrospective moment in the same interview, he added, "I wonder why they tell people when they're dying, 'Don't worry. You'll make it through Christmas.' They know you're not." He is obviously very much still mourning his wife, as is to be expected. 
Near the end, Beth Chapman asked Dog to 'let [her] go'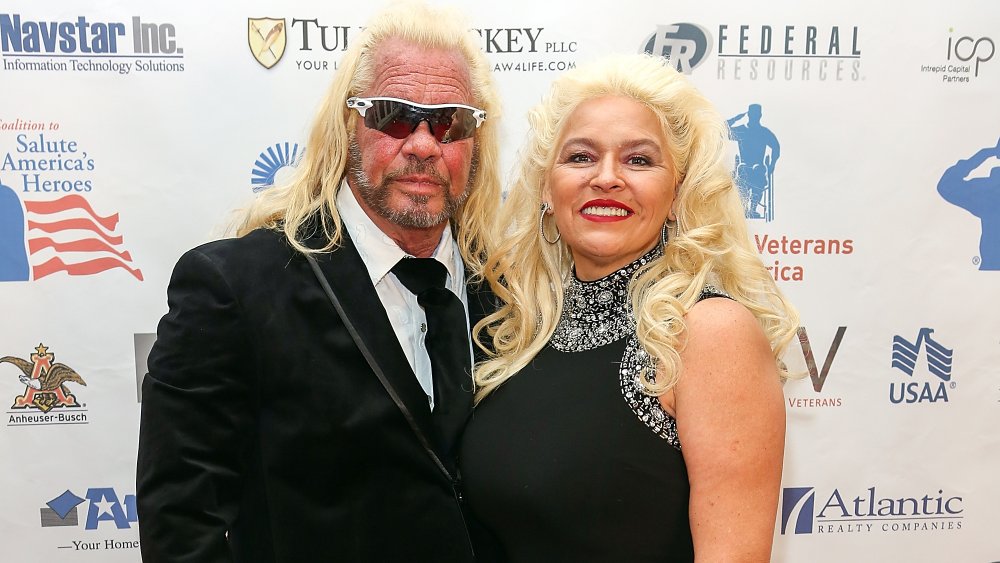 Teresa Kroeger/Getty Images
In July 2019, Dog the Bounty Hunter told Entertainment Tonight that Beth Champan was somewhat prepared for the end. Despite looking away from him, she was ready to go when they took off to the hospital for those final days. Dog recalled, "The last few moments she said, 'Come in here right now, in the bathroom.' I went in and she said, 'Look at me.' And I said, 'Yeah, you're freaking beautiful baby.' [And she said,] 'Look at me, Duane Chapman.' And I did, I always saw Beth and she said, 'Please, let me go.'"
Dog continued, "And I didn't even make a decision, I almost said, 'I can't.' Before I could say, 'Alright,' she couldn't breathe and I called the ambulance... But every day she talked as if she was not there. 'Here's what to do with this, here's what to do with that. Don't keep running your mouth. When they ask you a specific question, just answer that.'" He added that he wasn't prepared to have to hospitalize her that day. 
It's sad that Dog wasn't ready for his wife to go, but hopefully he knows that she's no longer suffering.