What Mary Schmidt Amons From RHODC Is Up To Today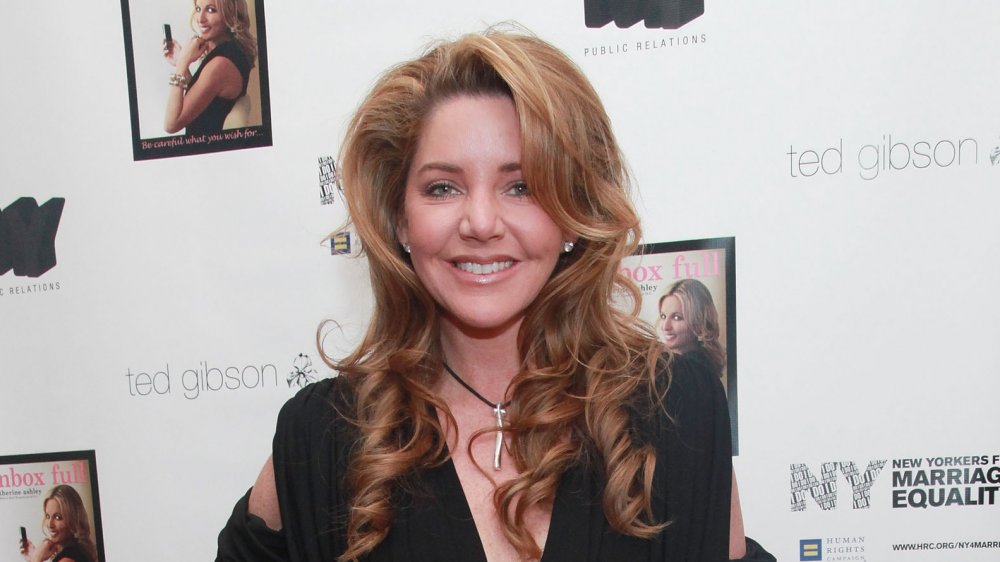 Astrid Stawiarz/Getty Images
The Real Housewives of D.C. may have only lasted one season on TV in 2010, but the ladies of the capital will always hold a place in Bravo fans' hearts. One of the most standout stars on the series was Mary Schmidt Amons, who really set the tone with her tagline: "I don't make money, I spend money." Amons is the first-born granddaughter of Arthur Godfrey, a famous entertainer from the 1950s, and as she writes on her website, she carries that legacy on by being an "actress, film producer, and commercial voice-over talent," in addition to a reality star.
Before she was on RHODC, she founded Labels for Love in 2006, a non-profit organization that raises money for women and children, but its website is now down, so it doesn't seem to be in business anymore. She's also the co-founded District Sample Sale, which is a shopping fundraiser that happens twice a year in Washington D.C. for local women's and children's organizations. But she was doing all of that while she was on RHODC back in the day. Here's what she's up to now. 
Mary Schmidt Amons got divorced after the show
After 26 years of marriage and two years after Real Housewives of D.C. ended, star Mary Schmidt Amons divorced her husband Rich Amons in 2012. She said in a statement, per Page Six, "It is with great sadness and a heavy heart that I have decided to end my 26-year marriage. While I have the deepest respect for my husband and wish him the very best, we have grown apart. My primary focus is an amicable process, ensuring the well-being of my five wonderful children and their happiness, which has been, and will always be, of paramount importance." Her children — Lolly, Ryan, Alexandra, Meghan, and Matt — are all grown-up now, so she is likely relinquished of her mom duties on some level these days, too. 
On Instagram, Mary is very active and posts often, whether it's tributes to her mom on her birthday, promoting causes she believes in, or even attending church via Zoom during the COVID-19 pandemic. It looks like Mary is as busy and involved in her community as always — if Bravo ever does decide to bring back RHODC, hopefully she's around to join the cast as a veteran Housewife.