The Nastiest Kardashian Feuds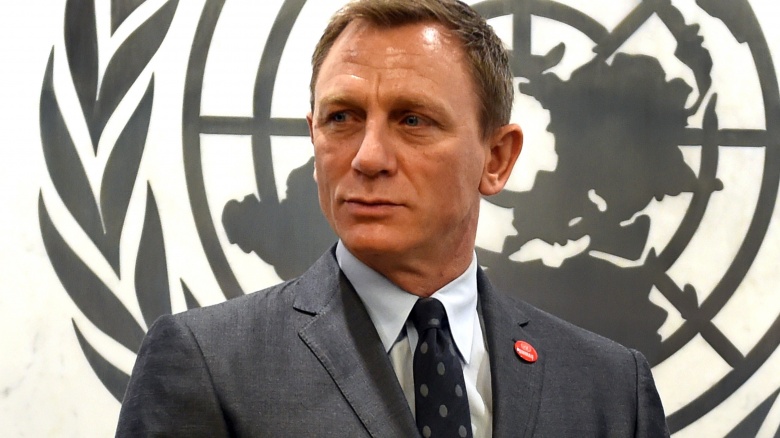 Getty Images
Whether it's with each other or stars of critically acclaimed shows like Mad Men, the Kardashian family can't seem to go a day without getting into a bitter public feud. We've pulled together some of the nastiest Kardashian feuds from over the years, which include everything from battles with Daniel Craig (yep) to how many times Kanye West had to shower after dating Amber Rose (ugh).
The Whole Family Vs. Daniel Craig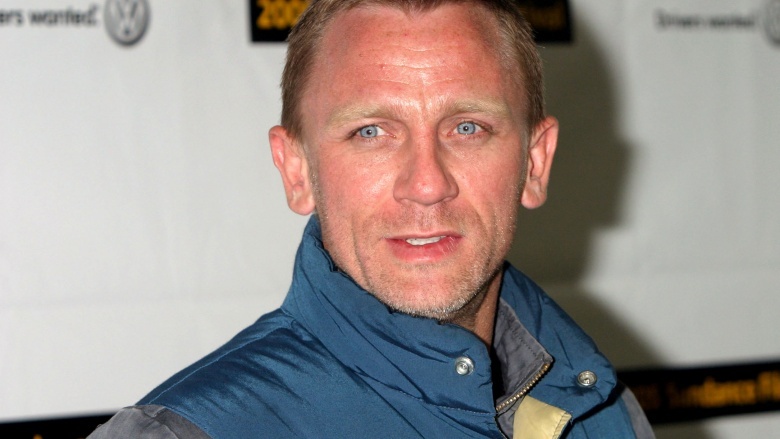 Here's an actor who has straight-up referred to the Kardashians as idiots: Daniel Craig. Speaking about the Kardashian dynasty to GQ magazine in 2011, the Skyfall star lamented, "You see [their show] and you think, 'What, you mean all I have to do is behave like a f***ing idiot on television and then you'll pay me millions?'" Kris Jenner fired back by demanding an apology from Craig, arguing that apologizing is something a "real man" would do. But by that point, Craig couldn't give a rip. Asked to comment on the quote, Craig told a British news outlet that he had never seen the Kardashians' show and therefore couldn't have said that quote. Uh-huh.
Rob Vs. Kim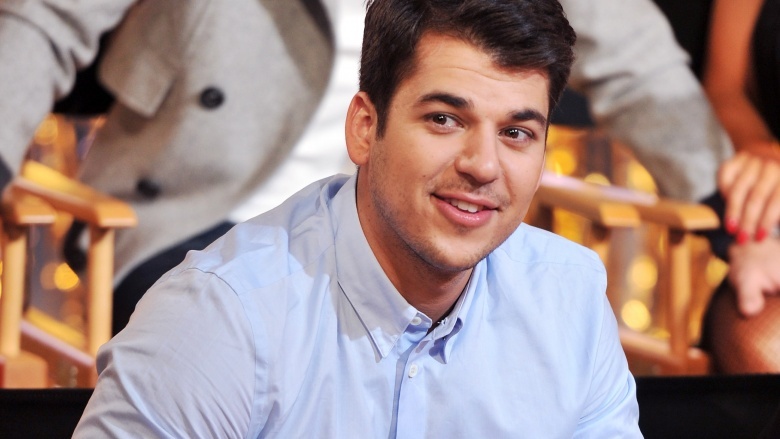 Getty Images
Rob Kardashian has feuded with numerous members of the Kardashian-Jenner family over the years, but nothing quite matches the time he compared sister Kim to the murderous lead character in David Fincher's movie Gone Girl. Posting a bloodied photo of Rosamund Pike from the movie to his Instagram account in March, Rob wrote, "This is my sister kim. The b**** from Gone Girl." Even if Rob was just trying to be funny, as sources out for damage control eventually explained to E! Online, it's hard to laugh at something that crass and, c'mon, cruel. In other words: not cool, bro.
Kris Vs. Caitlyn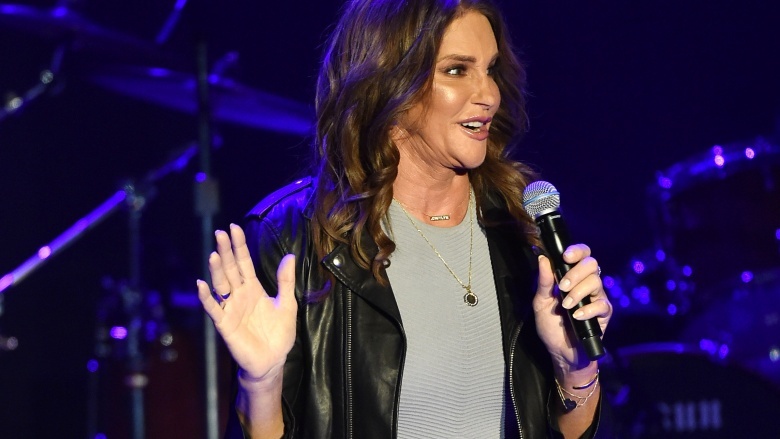 Getty Images
When Caitlyn Jenner made her official public debut on the June 2015 cover of Vanity Fair, she received an overwhelming amount of support from both fans and famous faces. Not included on that list: ex-wife Kris Jenner. According to numerous reports, Kris was unhappy with the interview that Caitlyn (then Bruce) gave to ABC News' Diane Sawyer in April, igniting a tabloid war that quickly made Kris look bitter, nasty, and downright petty. At one point, Kris' team even tried to drag Sawyer's name into the mud by claiming that ABC News never reached out to Kris for comment on Bruce's interview. (Naturally, it didn't work.) Fortunately (for them, anyway...we couldn't care less), Kris and Caitlyn have since buried the hatchet. At the end of July, the tabloids reported that Kris met Caitlyn for the first time at Caitlyn's Malibu home, where they spent time catching up and, you know, hashing things out in front of reality-TV cameras.
Kim Vs. Jon Hamm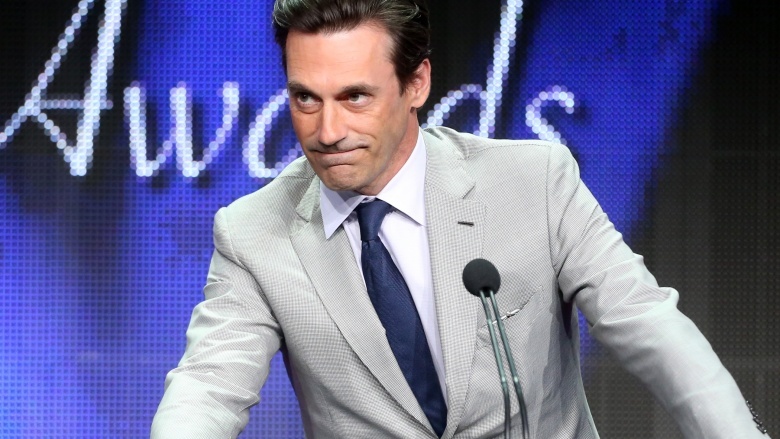 Getty Images
Mad Men star Jon Hamm unexpectedly ignited a war with the Kardashian family after loosely referring to Kim as a "f****** idiot" in 2012. "Whether it's Paris Hilton or Kim Kardashian or whoever, stupidity is certainly celebrated," Hamm told Elle magazine. "Being a f***ing idiot is certainly a valuable commodity in this culture because you're rewarded significantly." Kim fired back at Hamm's interview on Twitter, calling his comments "careless." But Hamm ultimately stood his ground. "I don't think [the comments] were careless," Hamm told Matt Lauer in a subsequent interview on the TODAY show. "I think they were accurate." Well, he's got a point.
Amber Rose Vs. Kim And Khloe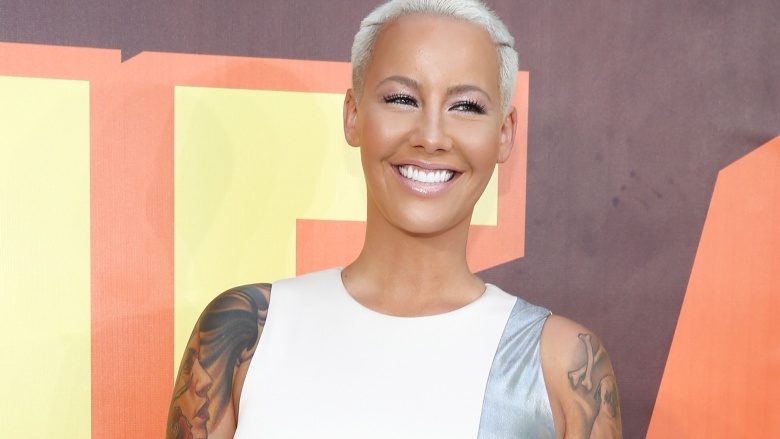 Getty Images
Kanye West's ex, Amber Rose, went after the Kardashians hard in February 2015 when she told a radio station that rapper Tyga—at the time, 25-years-old—should be ashamed of himself for dating 17-year-old Kylie Jenner. "[Kylie's] a baby, she needs to go to bed at 7 o'clock and relax," Rose said. Kylie's half-sisters, Kim and Khloe Kardashian, quickly came to Kylie's defense, launching a nasty social media feud that included everything from Rose calling Kim a "whore" to Khloe going all middle school by tweeting, "People who live in glass houses shouldn't throw stones." Even Kanye got involved in the feud, telling radio station Power 105: "I had to take 30 showers before I got with Kim." Which, ugh, ew, gross.
Kylie Vs. Amandla Stenberg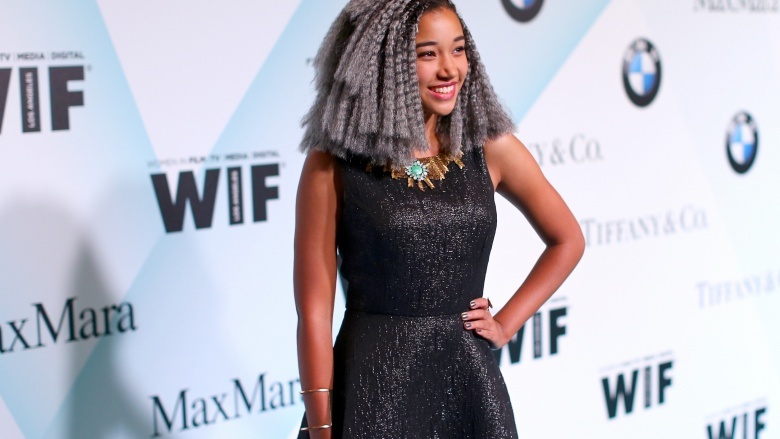 Getty Images
Kylie Jenner got into some pretty hot water with Hunger Games actress Amandla Stenberg after posting a picture of herself wearing cornrows in July. "When u [sic] appropriate black features and culture but fail to use ur [sic] position of power to help black Americans by directing attention towards ur [sic] wigs instead of police brutality or racism #whitegirlsdoitbetter," Stenberg tweeted. Kylie fired back with a "rear"-worthy insult, tweeting that Stenberg should go hang out with her prom date and Kylie's ex-boyfriend, Jaden Smith. The feud ended immediately afterward, but lingered just long enough to make us feel really, really old.
Khloe And Kim Vs. Adrienne Bailon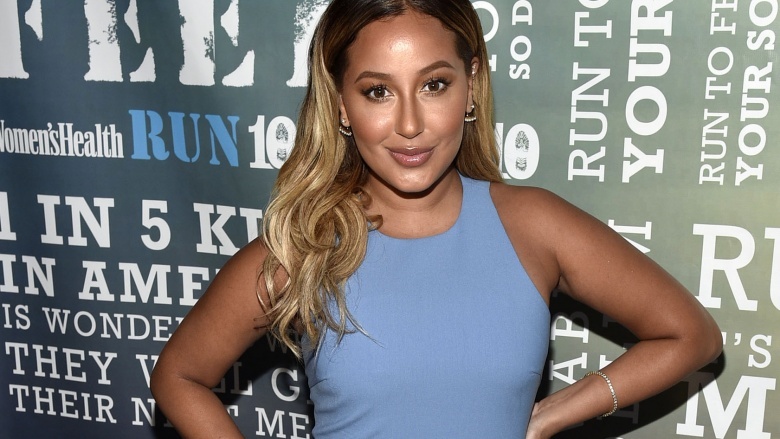 Getty Images
Rob Kardashian's ex, Adrienne Bailon, ignited a nasty twitter war with Rob's sister, Kim, after telling Latina magazine that having the Kardashian name associated to her was "so hurtful to me and to my career." "I probably realized that too late—not that it would've affected my decisions in terms of who I dated, but it would've affected my decision to appear on the show," Bailon said. Kim quickly fired back on Twitter with a tweet that would put anyone in their place. "So sad when people try to kick my brother when he is down #FamilyForever..." She wrote. "Funny how she says being with a Kardashian hurt her career yet the only reason she has this article is bc she is talking about a Kardashian." Ouch.
Kylie Vs. Blac Chyna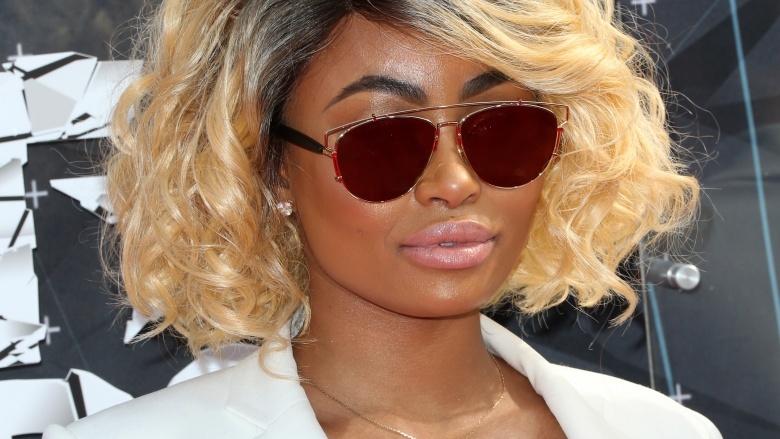 Getty Images
Kylie Jenner has been going at it with her boyfriend Tyga's ex and baby mama, Blac Chyna, for some time now. So the story goes, Chyna stirred the pot by posting a watch that Tyga once gave to her as a gift. Kylie responded by posting a photo of herself wearing the exact same watch with the caption "currently." The two have subsequently gone back-and-forth with more passive-aggressive insults at and seductive photos of each other. Which would all be really, really exciting and scandalous if we actually bothered to care.