Things You Didn't Know About David Carradine's Mysterious Death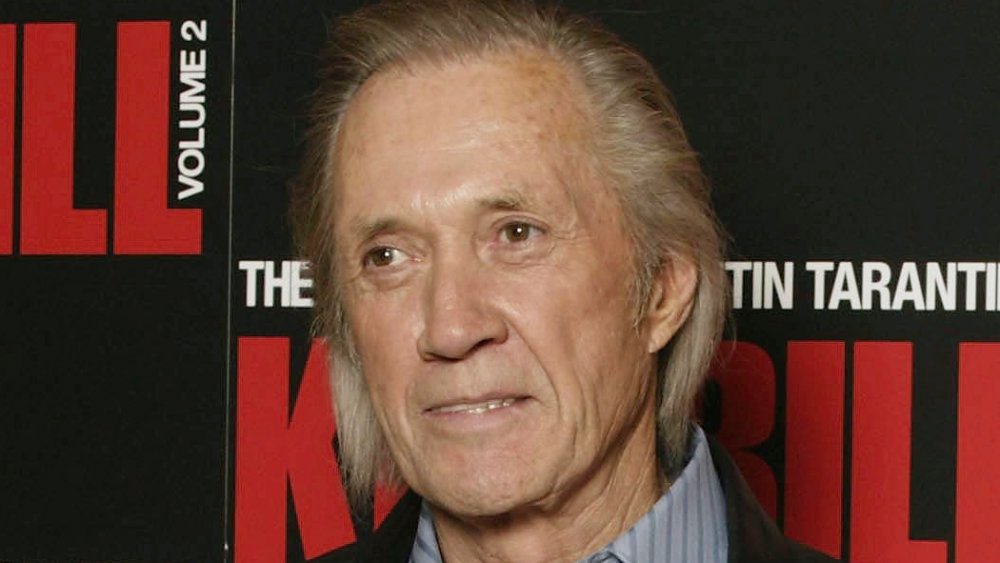 Gareth Davies/Getty Images
When former Kung Fu star David Carradine was found dead on June 4, 2009, at the age of 72, he took a secret with him to the grave: The truth behind how he really died. After being found "hanging by a drapery cord in the cramped closet of a Bangkok hotel room," where the martial arts actor had been staying while working on the film Stretch, his death was initially deemed a suicide, according to ABC News. However, the unfortunate tragedy may not have been that straightforward and has sparked a mystery that may never be solved.
After the star's family and friends refused to accept that Carradine had taken his own life, the local authorities changed the cause of death to "accidental asphyxiation." Apparently, they believe the Kill Bill actor "accidentally suffocated in a lone sex practice known as autoerotic asphyxiation," per ABC News.
However, that conclusion still didn't satisfy at least one person who knew Carradine. His ex-wife, actress Marina Anderson, not only won't accept the official findings regarding her former husband's passing, but she thinks his death was intentional and that someone out there was responsible for killing Carradine.
David Carradine's ex-wife thinks he was murdered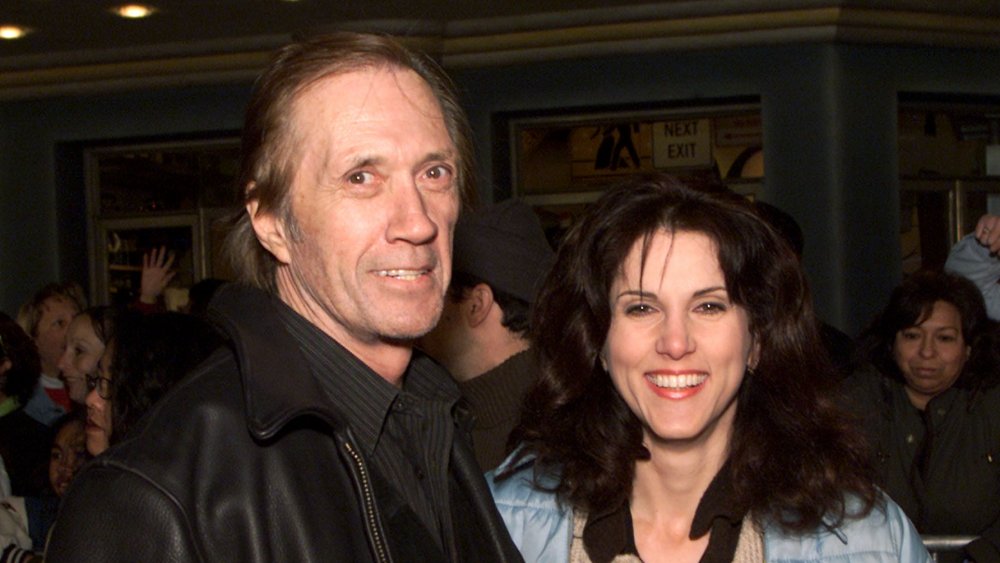 Kevin Winter/Getty Images
David Carradine's former wife, actress Marina Anderson, spoke to ABCNews.com back in July 2010, and opened up about why she doesn't think the star's death was an accident. "I believe he was murdered," she said, adding, "That's all there is to it." In her memoir, David Carradine: The Eye of My Tornado, she asserts that the details around his passing, including what was apparently found during his autopsy, "just don't fit."
Anderson acknowledges that Carradine did engage in kinky sex practices during the time that they were married from 1998 to 2001, including "a penchant for bondage and being choked to the point of orgasm," per ABC News. However, she noted why the report concerning his death doesn't make sense, explaining, "For David to accidentally do it to himself, that's not the act. He never flew solo when we were together. That didn't fit the scenario. David liked participation." 
She continued by noting that "you can't have marks around your neck by just doing an autoerotic or sexual asphyxiation," saying that "it went over the line. There was something really hinky that happened." Anderson also has a theory as to what that "hinky" occurrence may have been.
David Carradine may have been 'targeted' for one specific reason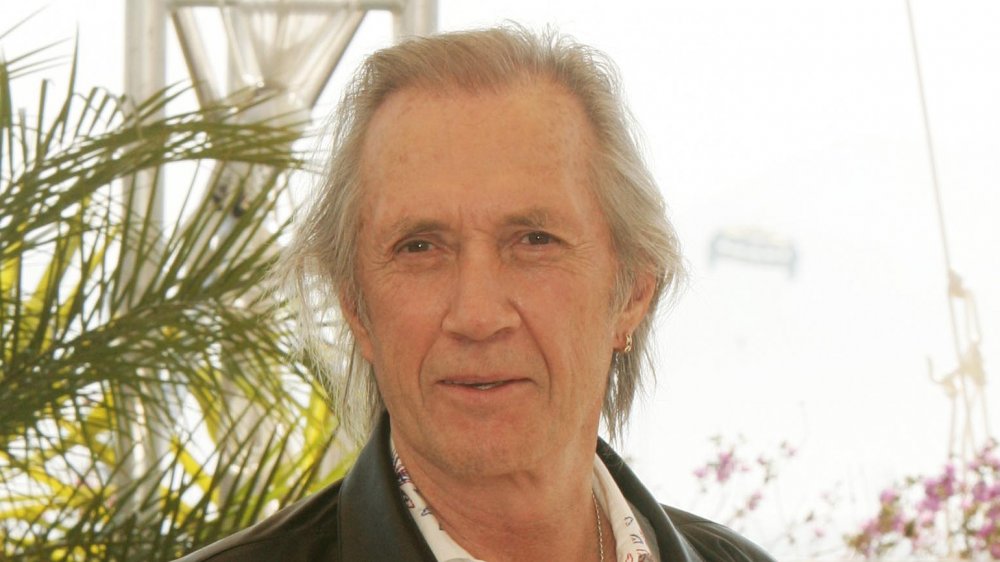 Pascal Le Segretain/Getty Images
We may never know what actually happened on the day that David Carradine died in June 2009, however, his ex-wife, Marina Anderson, thinks that he might have been murdered because of a certain habit that he had when it came to keeping valuables on him. "Maybe someone would want to do that for money. David always carried a lot of cash and he always wore expensive watches," she said, according to ABC News. She added that by doing so "you can attract unwanted elements."
"Given what David was into, Thailand, Bangkok is sex heaven, and I think he indulged and something went incredibly wrong," she continued. "I believe he was targeted, whether they went up to his room unsolicited or he got bored and went into town and brought somebody up. I don't believe he was by himself."
While Anderson's ideas may never be proven or dispelled, she wasn't the only one with a theory about how the star died. The Carradine family attorney, Mark Geragos, "blamed the death on a mysterious sect of secret kung fu assassins." While that doesn't seem likely, it's perhaps just as plausible as the other shocking aspects of this strange and sad circumstance.