Who Is Taylor Swift's Mad Woman Really About?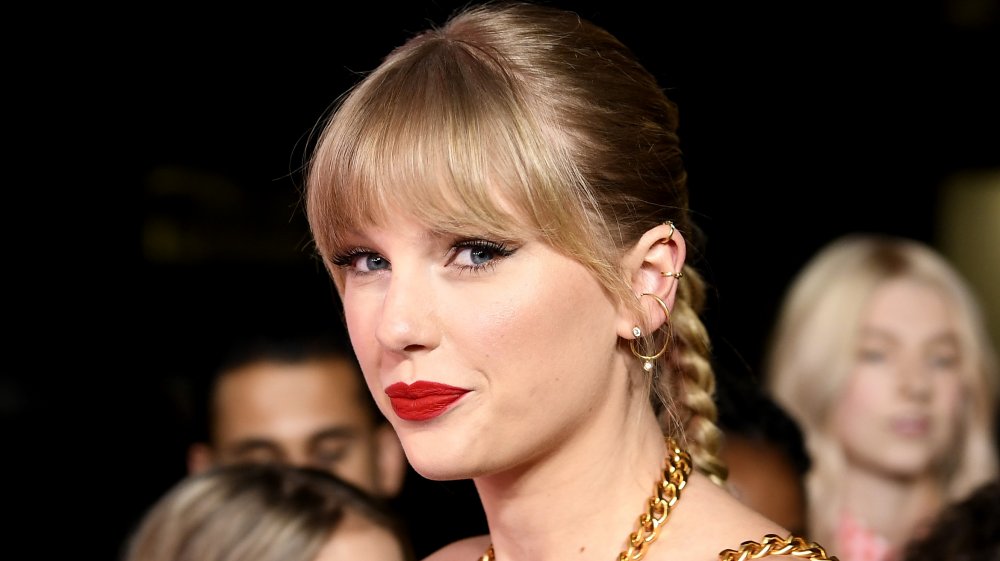 Frazer Harrison/Getty Images
On July 23, 2020, Taylor Swift took fans by surprise when she announced that her eighth studio album, Folklore, was dropping the next day. In an Instagram post, the singer noted that the new record was an opportunity for her to pour out "all of [her] whims, dreams, fears and musings" — and gosh, did she ever. 
USA Today called Folklore the "album Taylor Swift was born to make," while Billboard described it as a "songwriting tour de force." In fact, it seems to be her most most introspective and emotionally raw album yet, and every song will leave you wanting more. However, there's one track that seems to be standing out from the rest: "Mad Woman."
As always, Swift's fans have taken it upon themselves to decode the song's lyrics, which has resulted in some interesting theories. With lyrics like, "What a shame she went mad/ No one likes a mad woman/ You made her like that/ And you'll poke that bear 'til her claws come out," many believe the song is about the public vilification she faced after her infamous feud with Kim Kardashian and Kanye West. That being said, others think it could also be Swift talking about how she's been driven "mad" by powerful men (like Scooter Braun and Scott Borchetta) in the industry.
The song could be about Taylor Swift's feud with Kimye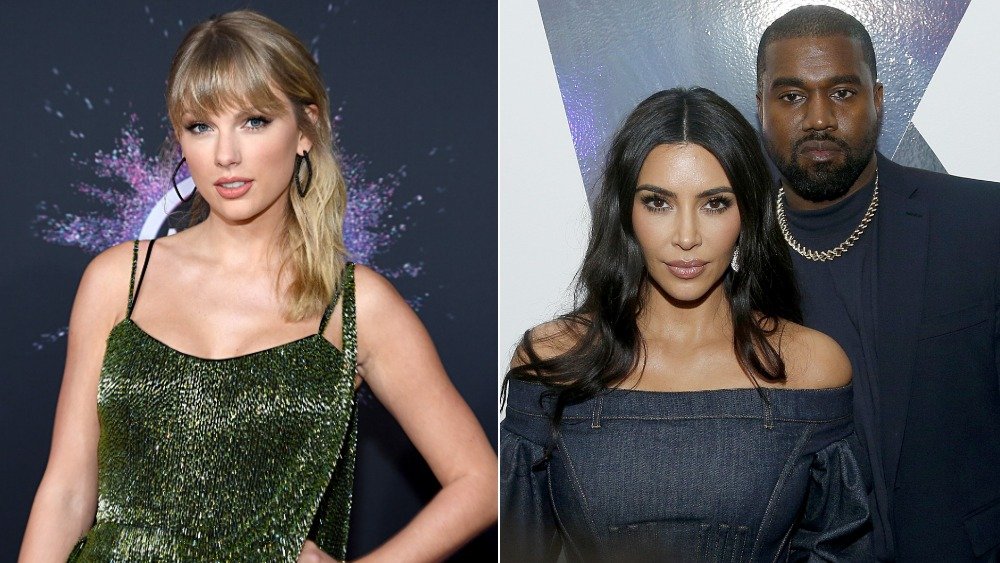 Karwai Tang/Getty Images
Given their tumultuous history — which involves a leaked phone call debate that went on for years – some fans are truly convinced that "Mad Woman' is about Kim Kardashian and Kanye West, especially because of lyrics like: "Now I breathe flames each time I talk/ My cannons all firin' at your yacht/ They say, 'Move on' but you know I won't/"
The song continues: "And women like hunting witches too/ Doing your dirtiest work for you/ It's obvious that wanting me dead/ Has really brought you two together," which definitely seems like a dig at the Keeping Up with the Kardashians star for defending her husband after their "Famous" fallout.
That being said, considering the fact that the singer's had an equally public battle with Scooter Braun and her former label, Big Machine Records, over ownership of her masters, it's possible she also had the music manager on her mind when she was writing "Mad Woman." 
Fans also believe the lyrics could be directed at Scooter Braun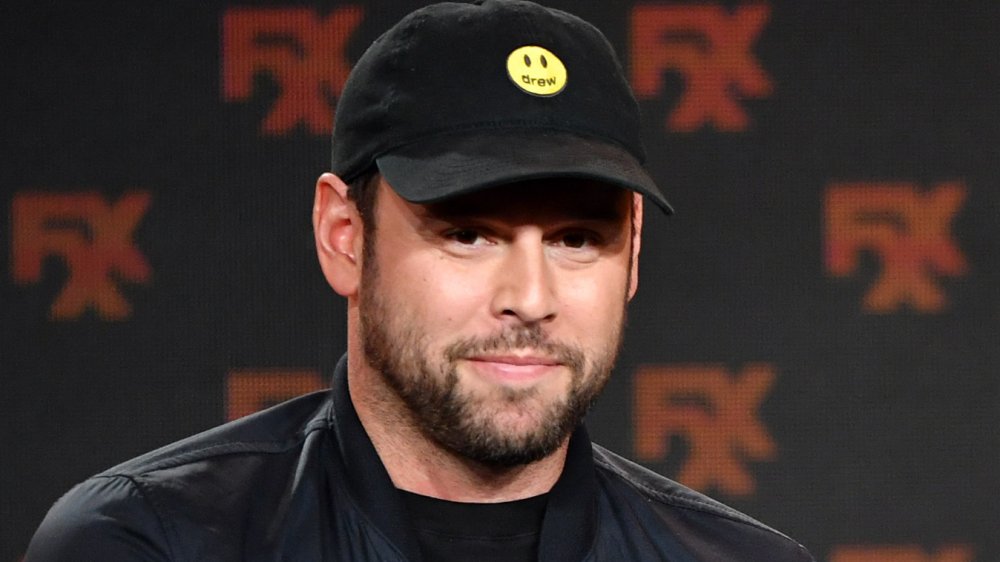 Amy Sussman/Getty Images
It's no secret that Taylor Swift is still rightfully upset that Scooter Braun acquired Big Machine Records, per Variety, and became the new owner of her entire music catalog, including her highly-successful and award-winning albums 1989 and Fearless. Therefore, it comes as no surprise that Swifties think her new song "Mad Woman" is directed at him and all the people who took his side in their feud.
Some speculate the lyrics "'Cause you took everything from me/ Watching you climb, watching you climb/ Over people like me" refer to the fact that Braun and Scott Borchetta now own her masters, while others believe the line "The master of spin has a couple side flings/ Good wives always know/ She should be mad, should be scathing like me ..." is a shot at Braun's wife, Yael Cohen, who criticized the pop star on Instagram.
One fan tweeted: "Is mad woman about scooter braun or am I tripping." While another added, "She came for Scooter Braun and his f**king wife for being snakes on 'mad woman' and im living for this." Another fan even declared, "MAD WOMAN KILLED SCOOTER BRAUN ON SIGHT."
Though we might not ever know who "Mad Woman" is really about, one thing's for sure: Swift always leaves us guessing and deciphering.