Jennifer Garner And Ben Affleck Celebrate His Birthday Together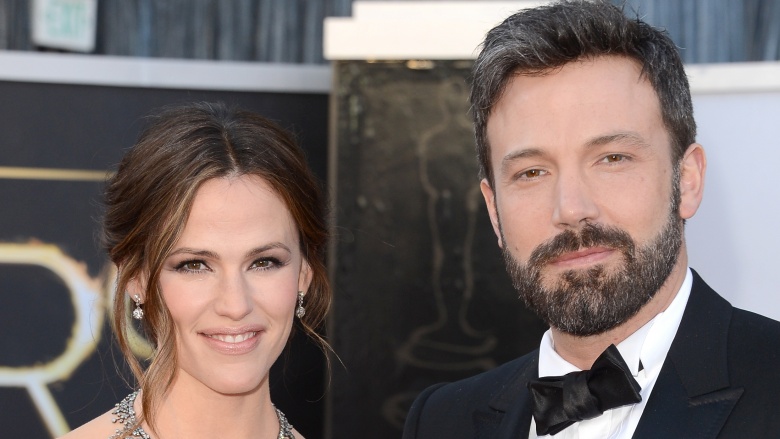 Getty Images
Ben Affleck had a pretty happy birthday this year. The Oscar-winning hunk celebrated his 44th on Aug. 15, 2006, with estranged wife Jennifer Garner and their three kids: Violet, 10, Seraphina, 7, and Samuel, 4.
Us Weekly reports that Affleck and the brood enjoyed a trip to the Yellowstone Club in Montana for his big day. A source dished, "There was a cake and they did the usual stuff: hiking and playing outside. They wanted to be together as a family." The source added that Affleck and Garner, 44, "got along great," but don't get your hopes up for a reunion just yet. "They didn't sleep in the same room," the insider explained, "and they are not getting back together."
Neither Affleck nor Garner has taken any steps, aside from the initial separation announcement, to end their marriage. TMZ reported in July 2016 that neither party has actually filed for divorce more than a year after they announced the breakup, and Affleck still lives on the family property.
An insider told Us Weekly in July 2016, "Jen mentioned that the divorce was going through very soon, and then a few weeks ago, things changed. It does not seem to be moving in that direction...Jen still seems to be in love with Ben but doesn't allow her mind to go there. She just focuses on the kids." The source added, "If it was up to Ben, they would be together. He feels like he can't live without Jen."
It's not the first trip the family has taken together since the split. Garner explained to E! News that their family trip to Europe earlier this summer wasn't romantic. "Ben was working in London on Justice League (2017) and I felt like, 'Well, the kids should have that experience.' He and I are great friends and we just all went en masse. The kids and I had an amazing time, and he worked hard and got to join us for some. I want them to see everything's OK."
A source added, "There are no plans for a second honeymoon anywhere. They are 100 percent still separated and focused on co-parenting for the kids' sake."