Body Language Expert Reveals How Kate Middleton Really Feels About Rose Hanbury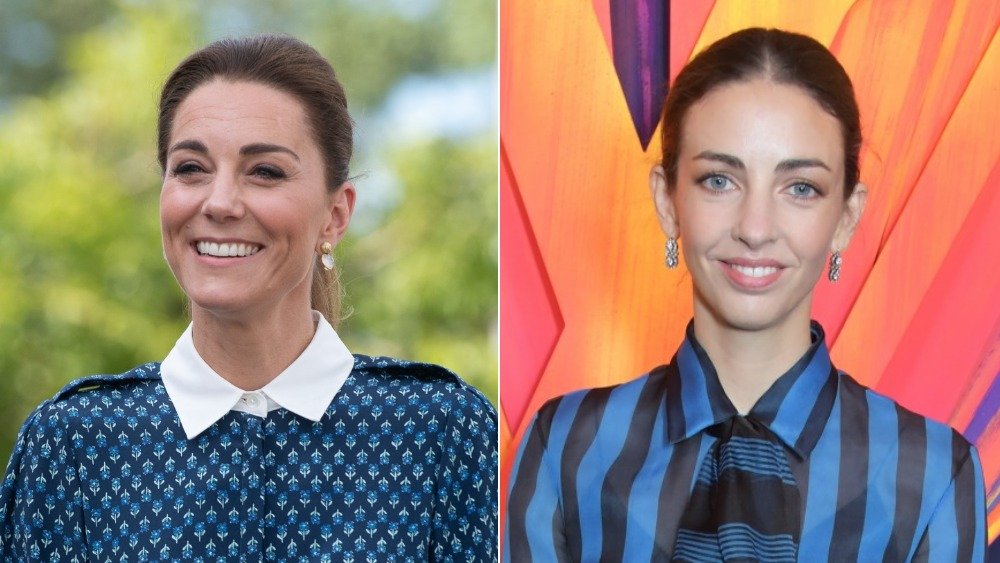 Wpa Pool, David M. Benett/Getty Images
Prince William and Kate Middleton seem to be living a real-life fairy tale, thanks to the fact the royals who are in line to become the king and queen of England enjoy a lavish life, try to make the world a better place, and have welcomed three adorable children into the world. However, it turns out that all may not be well when it comes to their marriage for one of the same reasons that William's parents, Prince Charles and Princess Diana, got divorced: An affair.
Early in 2019, rumors started buzzing that William had possibly cheated on Kate with her good friend, Rose Hanbury, the Marchioness of Cholmondeley. Rose is also a married woman. Her husband is David, the 7th Marquess of Cholmondeley and a filmmaker known as David Rocksavage, and together they have three children, per Town & Country.
Although "Kate and William generally ignore these sorts of nasty rumors," according to an insider who spoke to Hollywood Life in April 2019, "this one has really rocked them. ... The rumor is so ugly and so false, they couldn't just ignore it."
While it's tough to know exactly what's going on behind closed doors, Carole Lieberman, M.D. and Beverly Hills psychiatrist, gave Nicki Swift her exclusive expert opinion on what's really going on with Kate and William.
Rose Hanbury may have 'made a play' for William when Kate was pregnant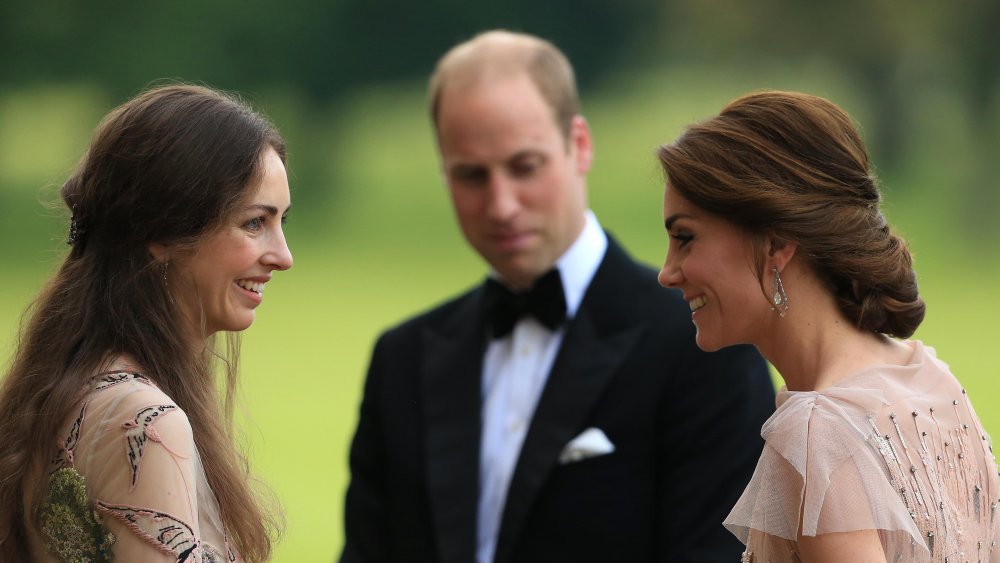 Stephen Pond/Getty Images
While we may never know what happened (or didn't happen) between Prince William and Rose Hanbury, Beverly Hills psychiatrist and M.D. Carole Lieberman gave Nicki Swift some insight into what might have sparked the scandalous situation.
Lieberman explains, "What seems most likely to have happened is that Rose made a play for William when Kate was pregnant," which is a time when "[h]usbands are often quite vulnerable." Why? Lieberman says "there is usually less sex occurring, out of fear of hurting the baby in the womb, and because the husband sees his pregnant wife as a 'mother,'" and therefore, "is stopped by the taboo about a man having sex with his own mother."
However, Lieberman claims that "William would have realized, before it went too far, that Rose is a lesser quality version of Kate — not as pretty or elegant, not as well-grounded or stellar in character, not as playful, and not as doting a mother or wife." Because of that, the future king "would not have traded Kate in for Rose."
As for Rose herself, Lieberman senses that she's "less satisfied with her marriage because of the age difference" — David, who was born in 1960, is 24 years older than Rose, who was born in 1984 — "and because she's lonely, with her husband being away so often."
While that gives royal watchers plenty to mull over, that's not all that Lieberman has noticed in the wake of this cheating controversy.
Things have drastically changed between Kate Middleton and Rose Hanbury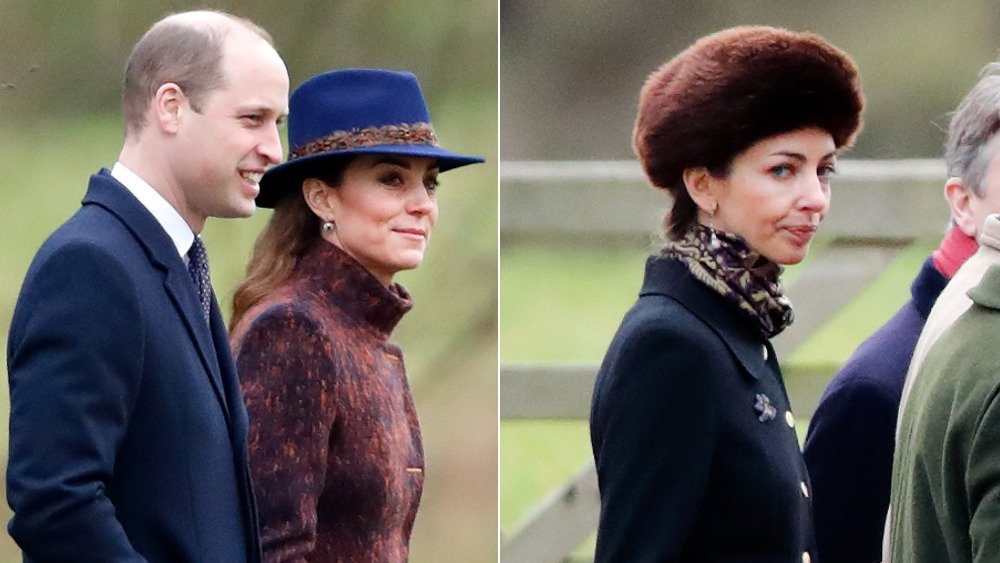 Max Mumby/indigo/Getty Images
How does Kate Middleton feel about Rose Hanbury these days? Well, according to Carole Lieberman, M.D. and Beverly Hills psychiatrist, the vibe between the royal and her (former?) friend is pretty much what you'd expect.
When Kate and Prince William — a.k.a. the man in the middle of the alleged adulterous action — showed up for a church service that Rose Hanbury and her husband, David, were also attending, the Duke and Duchess of Cambridge had "tense smiles and posture," which is "reflective of the challenge of being in the same place, after trying to avoid Rose and her husband," according to Lieberman. Can you say awkward?!
Despite the uncomfortable situation, Lieberman tells Nicki Swift that "Kate and William do seem to [have been] trying to enjoy themselves." The same can't be said for Rose and David. Lieberman notes that "[i]n the photos taken before the alleged affair, Kate and Rose seem to be on very close terms — and even look remarkably alike in their features and their dress. But, in the more recent photos from the church service, Rose and her husband do look the worse for wear. They both seem to have aged at least 10 years, probably from the rumors that then caused them to quarrel, and Rose looks sad and angry."
As dire as that sounds when it comes to Kate and Rose's friendship as well as Rose and David's marriage, hopefully, those involved in this unfortunate saga will be able to make amends, heal, and move on.