Amanda Bynes Resurfaces On Twitter After Hiatus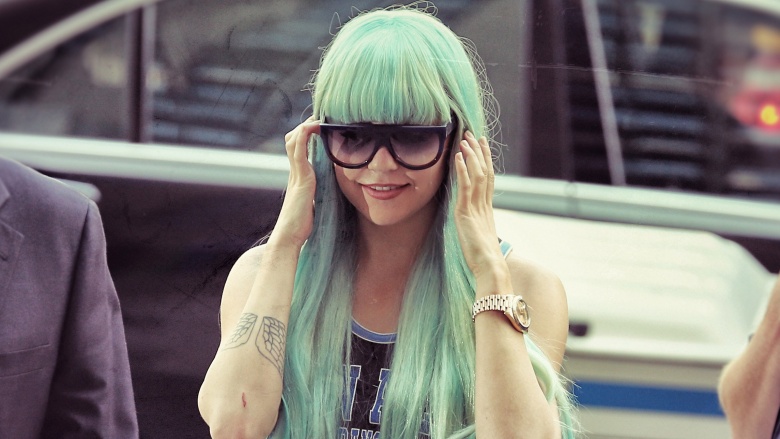 Getty Images
She's baaaack! Actress Amanda Bynes posted a slew of updates to her once-notorious Twitter account on Aug. 24, 2016, marking the first time she's used her official account in about six months.
"Hi everybody!" the 30-year-old actress wrote. "I haven't tweeted in a long time and I want to say hi! I've been really busy at FIDM and I just finished my midterms."
"I am really loving school and I feel that I am learning a lot," she continued in another tweet. "I enjoy all of my classes and my teachers are excellent."
According to People, Bynes enrolled at the Fashion Institute of Design & Merchandising (FIDM) in spring 2014 and transferred to its Los Angeles campus in October 2015. "Amanda is doing exceptionally well," her lawyer told the magazine. "She is attending school and, as always, devoted to fashion."
The report marks a dramatic change from just a few years ago, when Bynes made headlines frequently for her erratic behavior. At one point, the troubled star was placed on an involuntary psychiatric hold after allegedly setting a fire on the driveway of an elderly woman's home in Thousand Oaks, Calif. She was eventually diagnosed with schizophrenia and bipolarity, according to TMZ.
Bynes also used to draw attention for her often salacious tweets, including one in which she allegedly said she wanted rapper Drake to "murder my vagina."
Bynes said she does not use any Twitter accounts other than her verified one, despite rumors that have claimed otherwise. "This is me!" she wrote. "The verified, real, authentic and actual Amanda Bynes. Accept no substitute!"