The Truth About Billie Eilish And Bhad Bhabie's Friendship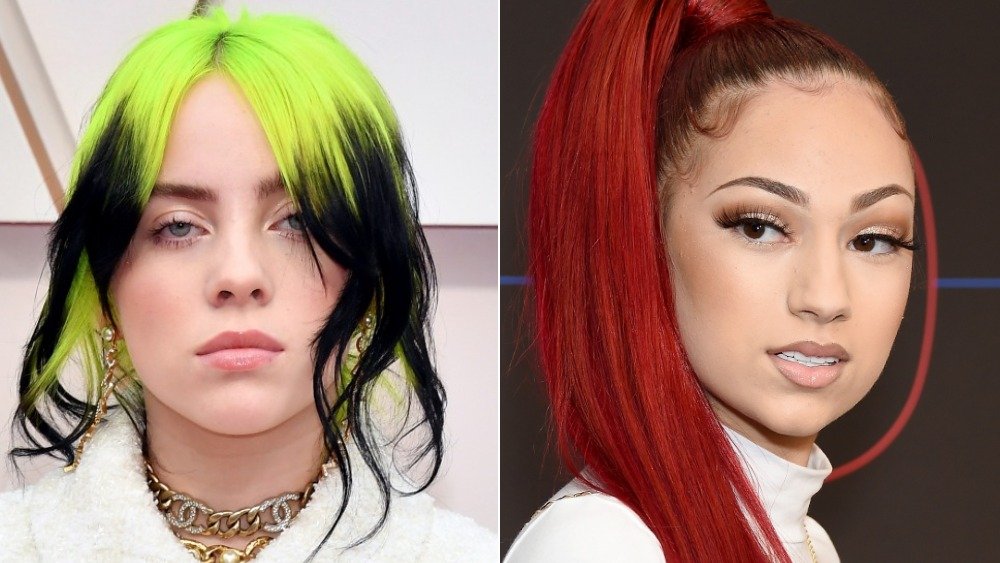 Amy Sussman, Gregg Deguire/Getty Images
At first glance, Billie Eilish and Bhad Bhabie are seemingly on opposite sides of the Gen-Z culture bubble. Born Billie Eilish Pirate Baird O'Connell, the "bad guy" singer has been a best-selling music artist since the debut of her 2017 EP Don't Smile at Me. The California native is known for her colorful fashion sense and sometimes disturbing music videos — remember the pitch-black tears in "when the party's over"? 
On the other hand, Danielle Peskowitz Bregoli — professionally known as Bhad Bhabie — gained fame after appearing on a 2016 episode of Dr. Phil Show. As a rebellious 13-year-old, Bhad Bhabie became a meme after a clip went viral of her baiting an audience member into a fight by saying, "Catch me outside, how about that," per The Washington Post. The catchphrase catapulted the Florida teen into internet stardom, which she transformed into a semi-successful musical career as a rapper.
It must be the music connection, because somehow, these two shared a friendship that perhaps has since ended. Let's look into what might've happened.
The two sparked dating rumors, but Billie Eilish cleared the air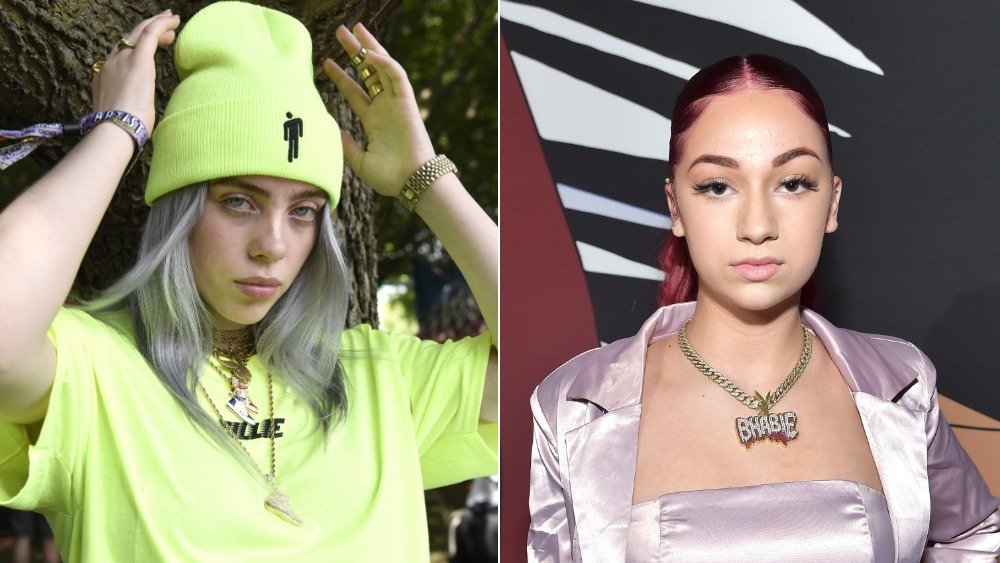 Tim Mosenfelder, Stefanie Keenan/Getty Images
The two teens, Billie Eilish and Bhad Bhabie, once were in a super tight friendship. They appeared so close in 2018 that rumors began swirling that the new music artists were actually an item romantically. Bhad Bhabie seemingly stirred the pot even more when she retweeted a set of suggestive photos from a fan account with the caption, ".@billieeilish and @bhadbhabie taken at agenda." Though the "That's What I Said" rapper has spoken about being in a past relationship with a live-in girlfriend (per Daily Dot), Eilish has "previously said she is straight," according to the British LGBT Awards website.
While it feels a bit invasive to speculate about the love lives of teenagers, a representative for Eilish addressed the dating rumors and said that the two were not a thing, per Distractify. To reaffirm the statement, Eilish took to her Instagram Story to address her fans directly. According to Nylon, the "Ocean Eyes" singer wrote in a caption in July 2018, "im not dating danielle yall stupid thats my baby sister." While the feelings seemed mutual at the time, Bhad Bhabie made headlines when she announced publicly that their friendship may currently be on the outs.
Billie Eilish might've ignored Bhad Bhabie's messages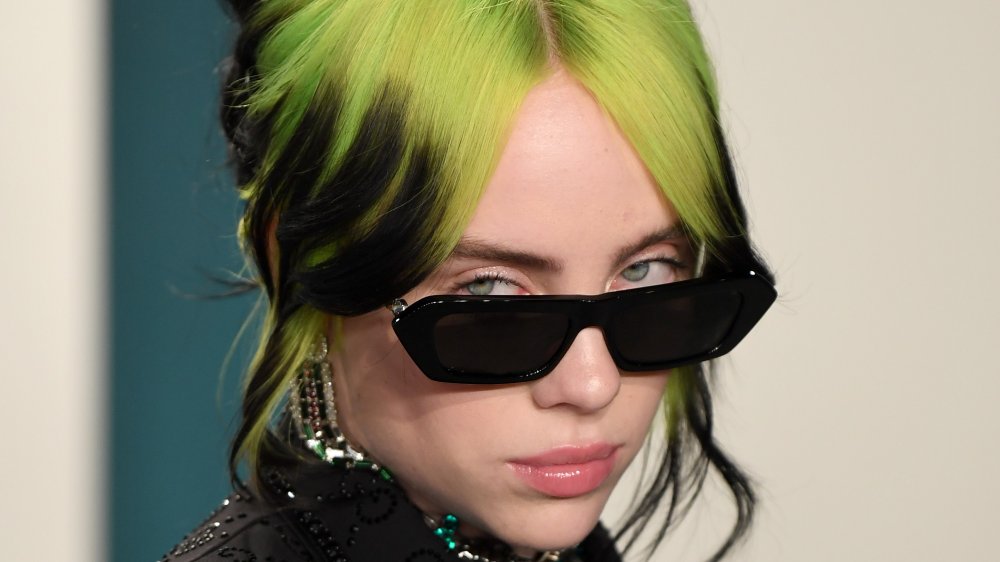 Karwai Tang/Getty Images
Is getting ghosted by your famous friend the same as getting ghosted from a non-celeb friend? Apparently so, because Bhad Bhabie is seemingly hurt by Billish Eilish not answering or returning her DMs on social media. According to E! News, the Florida rapper was answering questions on Instagram Live in March 2020 when a fan asked if she was still friends with the multi-Grammy Award-winning singer.
"I think I'm friends with Billie, I don't know if Billie is my friend. Every time I DM her and give her my number, she doesn't text me," Bhad Bhabie said. "I mean, I don't know, I guess that's what happens when b***hes get famous. It could be that. I'm not tripping. I know who my real friends are." Eilish has not replied to the shady IG Live as of the writing of this article. In any case, maybe all the news coverage will at least probe Eilish to send back a heart emoji.