The Truth About Chanel West Coast's Feud With Nicki Minaj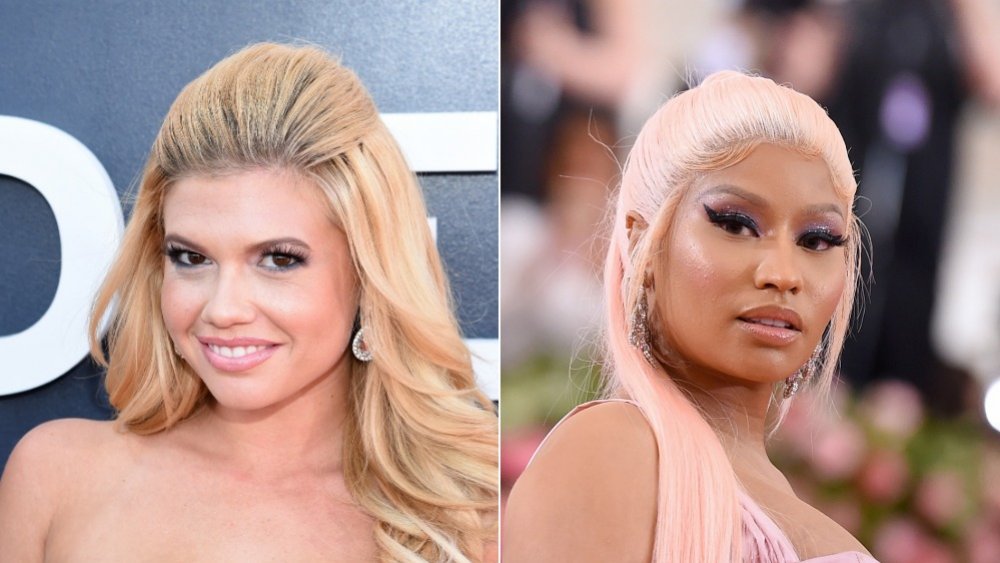 Larry Busacca, Jamie Mccarthy/Getty Images
Chanel West Coast has undergone a stunning transformation throughout her career. She's gone from using her real name, Chelsea Chanel Dudley, and the humble origins that went with it, to becoming a regular TV personality and a hip hop star. Chanel might be most famous for co-hosting MTV's Ridiculousness and Fantasy Factory along with Rob Dyrdek, but she considers herself a performer and songwriter first and foremost.
With music as her driving force, Chanel has been vocal about her goals and who she wants to collaborate with, thanks to her early backing by Young Money Entertainment, according to MTV News. In 2013, she told the outlet, "I mean there's definitely going to be Young Money artists on my album. There's definitely going to be a song with Wayne. It's gonna be 10 times as good as the mixtape. You can definitely expect even better."
Nicki Minaj is one of Young Money's marquee artists, so when Chanel was asked if she foresaw a possible collab with the iconic rapper, she said, "Definitely! I would love to collaborate with Nicki. I hope that she would like to collaborate with me too." Chanel continued: "That would be like a dream collaboration. I look up to her as a female rapper, a female artist and I think together we would make some really dope music."
However, as time went on, it looked like there was a falling-out between these two stars. Keep reading to find out more about Chanel's feud with Nicki Minaj.
Chanel West Coast says Nicki Minaj 'hates' her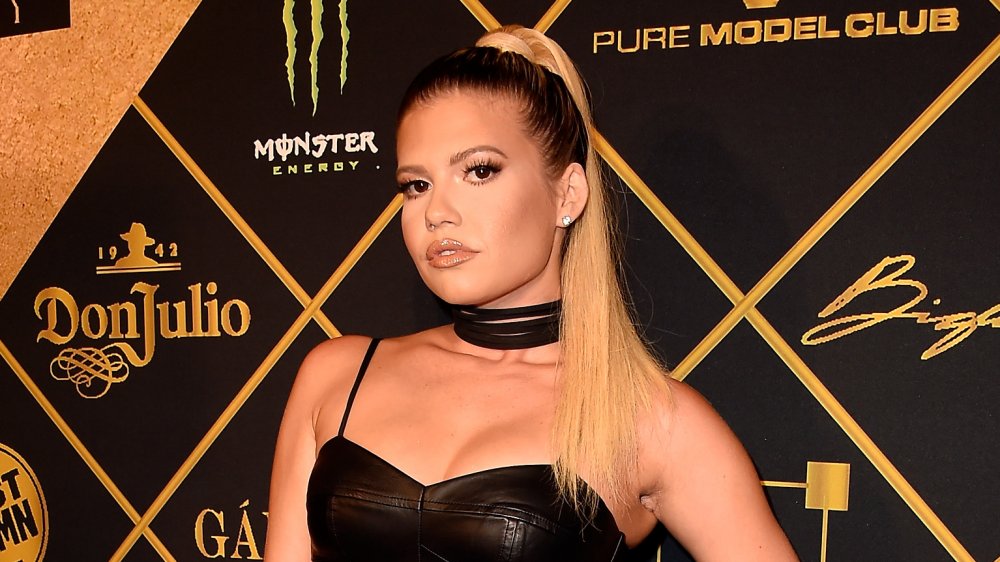 Frazer Harrison/Getty Images
While Chanel West Coast had high hopes of working on songs with Nicki Minaj, it seems like things took a different turn. In July 2017, when asked if Chanel still wanted to collaborate with Minaj, Chanel said, "In the past, I would have said yes. I don't know how much she wants to collaborate with me," according to In Touch Weekly.
In a 2019 interview on No Jumper with Adam Grandmaison, Chanel was asked if there were issues with Young Money because Minaj was "jealous" of her. Chanel replied, "I don't know if she's jealous. I don't know if she supports other women that much." Chanel admitted that Minaj probably didn't want the same management as Chanel, adding that there was the possibility Minaj worried that Chanel would take up the attention of their management.
In the No Jumper interview, Chanel said that people even told her that Nicki "hates" her. Ouch! She said of her experience with Minaj: "I was never vocal about it until Cardi [B] went hard and I was like f*** it, if Cardi's going to go hard and blast [Minaj], why shouldn't I blast what I've been through."
Clearly, Chanel is not too shy to pipe up about her feuds, including all the juicy details.