Worst Dressed Stars At The 2016 VMAs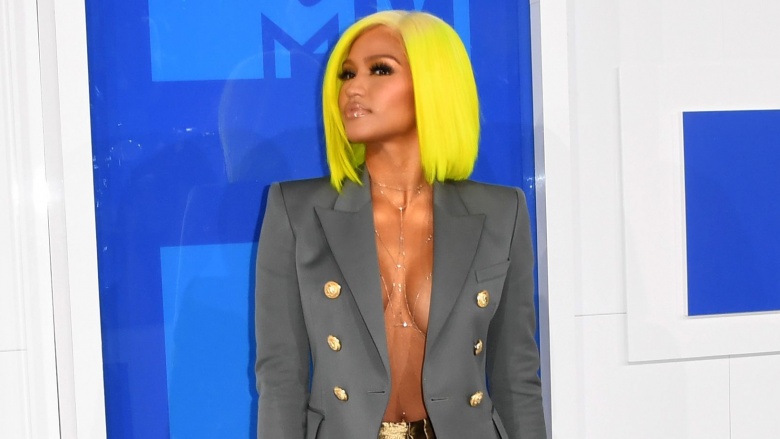 Getty Images
As is so often the case with the MTV Video Music Awards, there were about as many bad looks on the 2016 red carpet as there were stunning. Which celebrities were the harshest and most shocking fashion offenders this time around? Let's take a look.
Farrah Abraham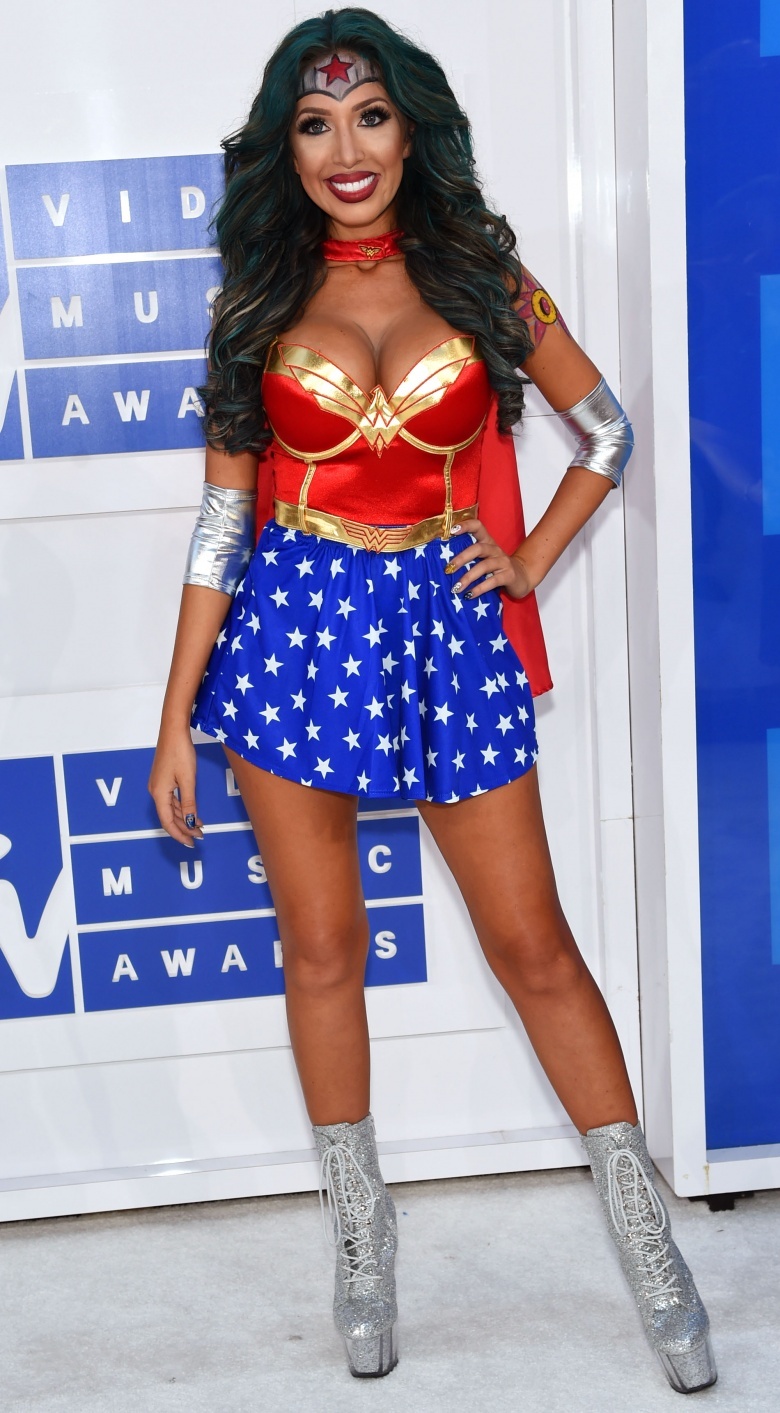 Getty Images
While we're not exactly surprised Teen Mom star Farrah Abraham, 25, wound up on our worst dressed list, we're still shocked that she actually chose to show up to the MTV VMAs dressed up like Wonder Woman, of all people. Sure, the VMAs are notoriously known for being the place to take extreme fashion risks, but instead of looking bold and creative, Abraham looked like she got lost on the way to a trashy Halloween party. No matter how you slice it, this look is scary.
Rita Ora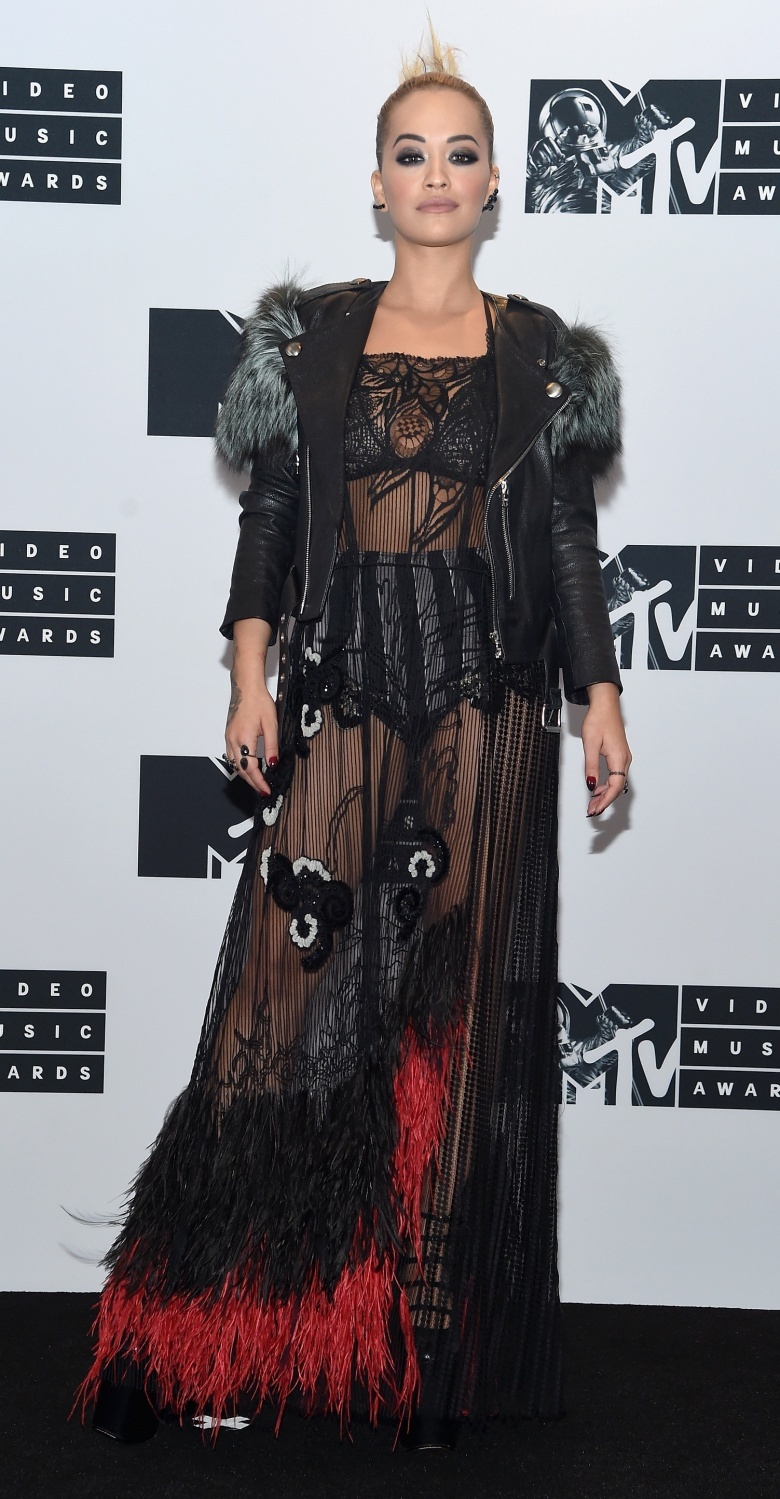 Getty Images
The award for the messiest look of the night has to go to Rita Ora. Dressed in Marc Jacobs, the 25-year-old singer arrived wearing a schizophrenic ensemble that looked as if it had been put together in a last-minute panic attack. While it may have been cute on its own, Ora's black leather jacket brutally clashed with her printed sheer gown, which ended with an equally unflattering red-and-black-feathered trim on the bottom. Unless you're going to a midnight showing of The Rocky Horror Picture Show, this is not a look you wear to a red carpet.
Laura Perlongo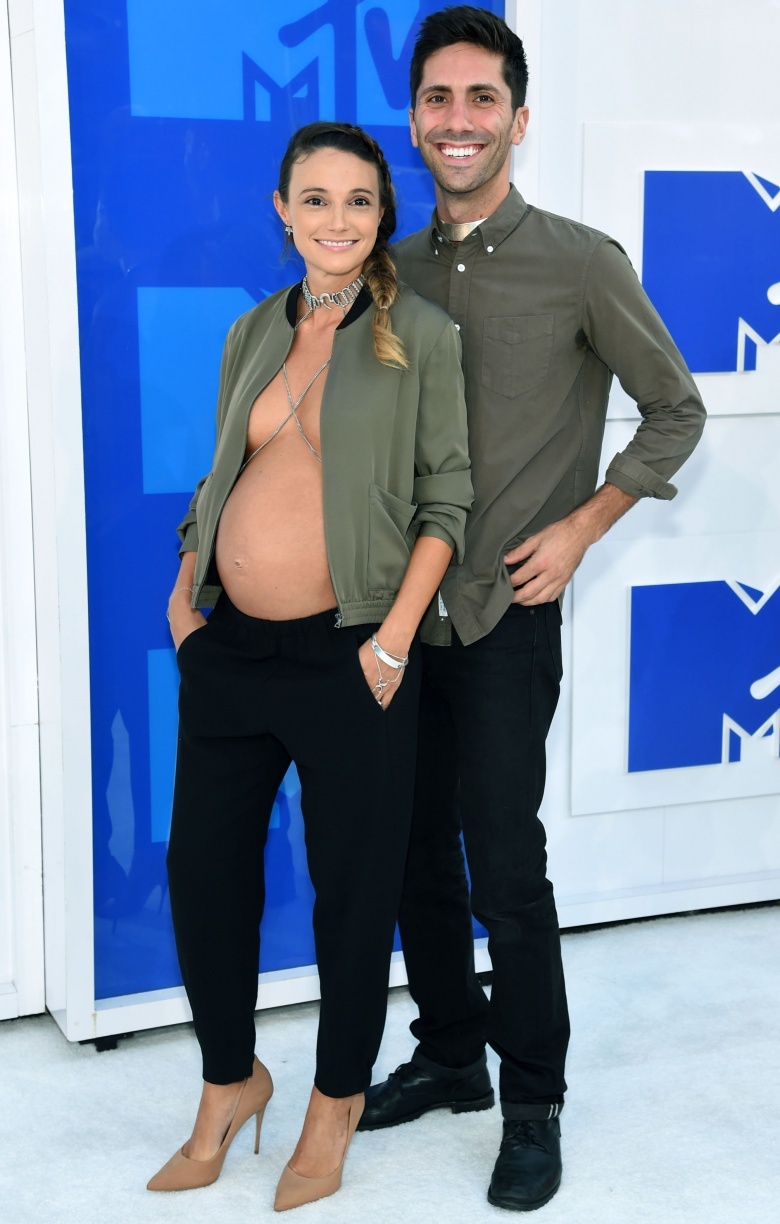 Getty Images
A baby bump can often be a woman's most beautiful accessory on the red carpet, but in Laura Perlongo's case, it just looked tacky. The 30-year-old fiancée of Catfish star Nev Schulman chose to wear only a jacket on Sunday night's red carpet, exposing her baby bump—not to mention almost all of her breasts—in full glory. What could have been conceived as an empowering, feminist statement ultimately came off looking more like a desperate attempt to get attention, especially considering nobody really knew who she was before the award show. Like many of the people you see on Catfish, we feel duped.
Baddie Winkle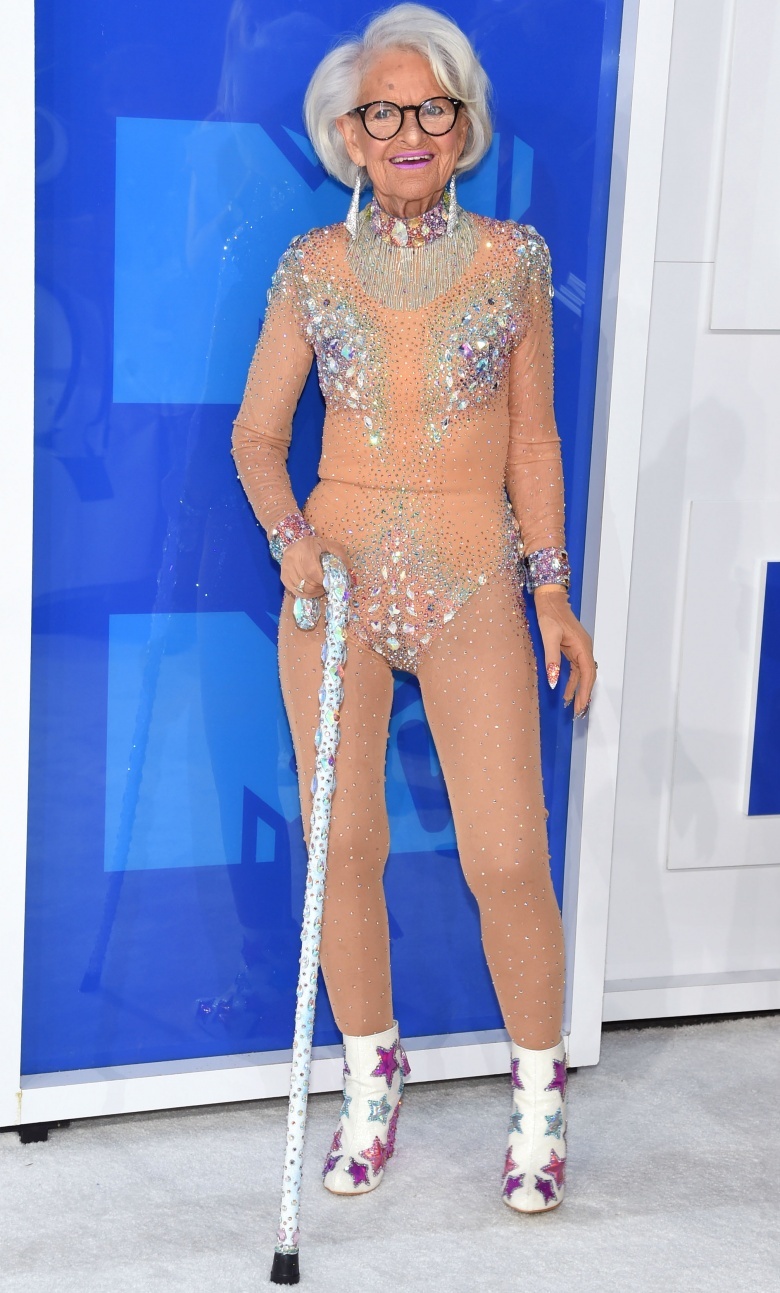 Getty Images
Baddie Winkle's nude, bedazzled bodysuit left us torn. On the one hand, it did even more wonders for her already-incredible figure. At age 88 (yep), she looks better than most of us will ever look in our lifetimes. Still, from a purely fashion standpoint, one cannot deny that the bodysuit on its own is downright ridiculous, even for somebody who once wore this. If anything, it made us miss the days when real fashion mistakes were made by real stars, and not by viral internet sensations. Sorry, Baddie, but this look pretty much lived up to your name.
Cassie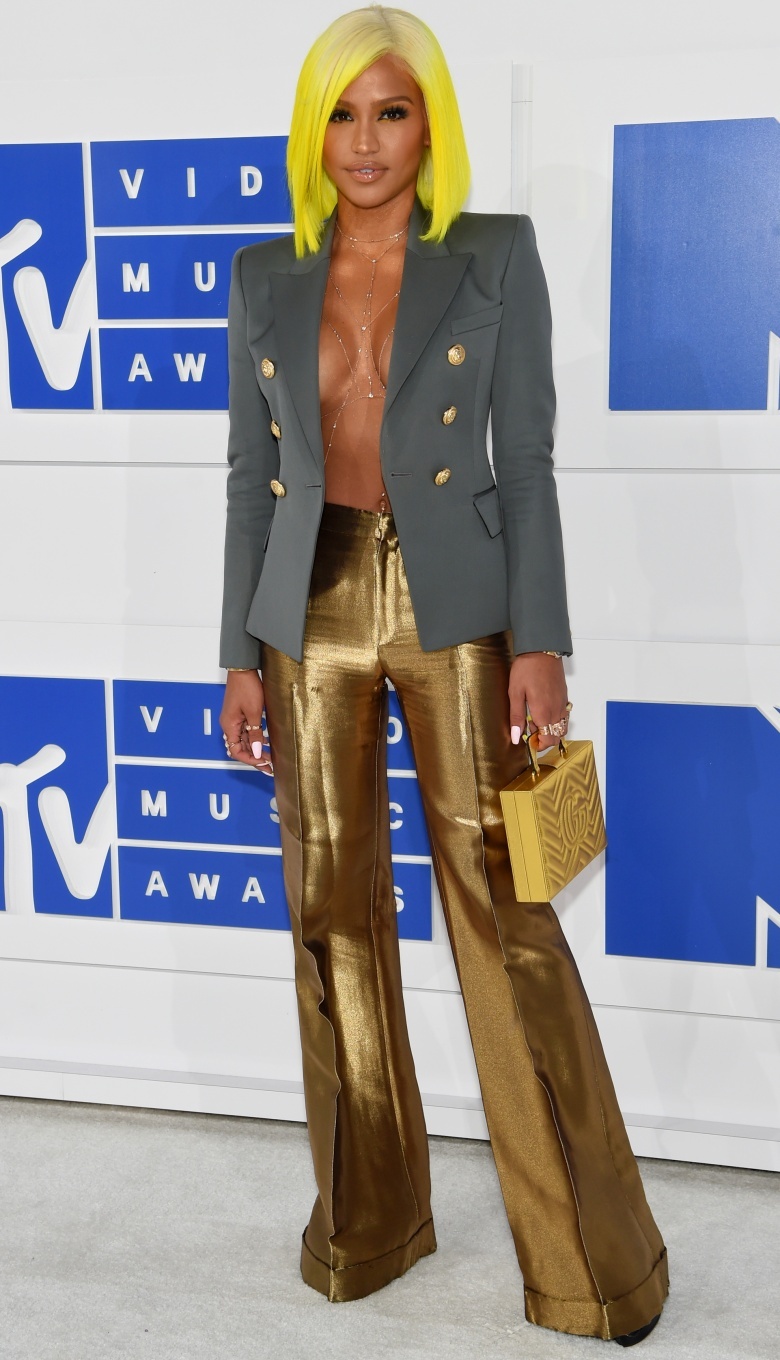 Getty Images
Donning yellow hair, gold Gucci pants, and a cleavage-baring Balmain jacket, R&B star Cassie, 30, arrived to the VMAs ready to turn heads. Unfortunately, she wound up doing so for all the wrong reasons. Not only did her bob clash with the rest of her outfit, it looked like it had been dyed using a highlighter she found in a drawer filled with old school supplies. Even worse, any sex appeal she was hoping to ooze by not wearing a shirt underneath her blazer was drowned out by the fact that the gray top did not complement her gold slacks. Had she put a little more thought into color-coordinating, Cassie might have made a better list.
Stella Maxwell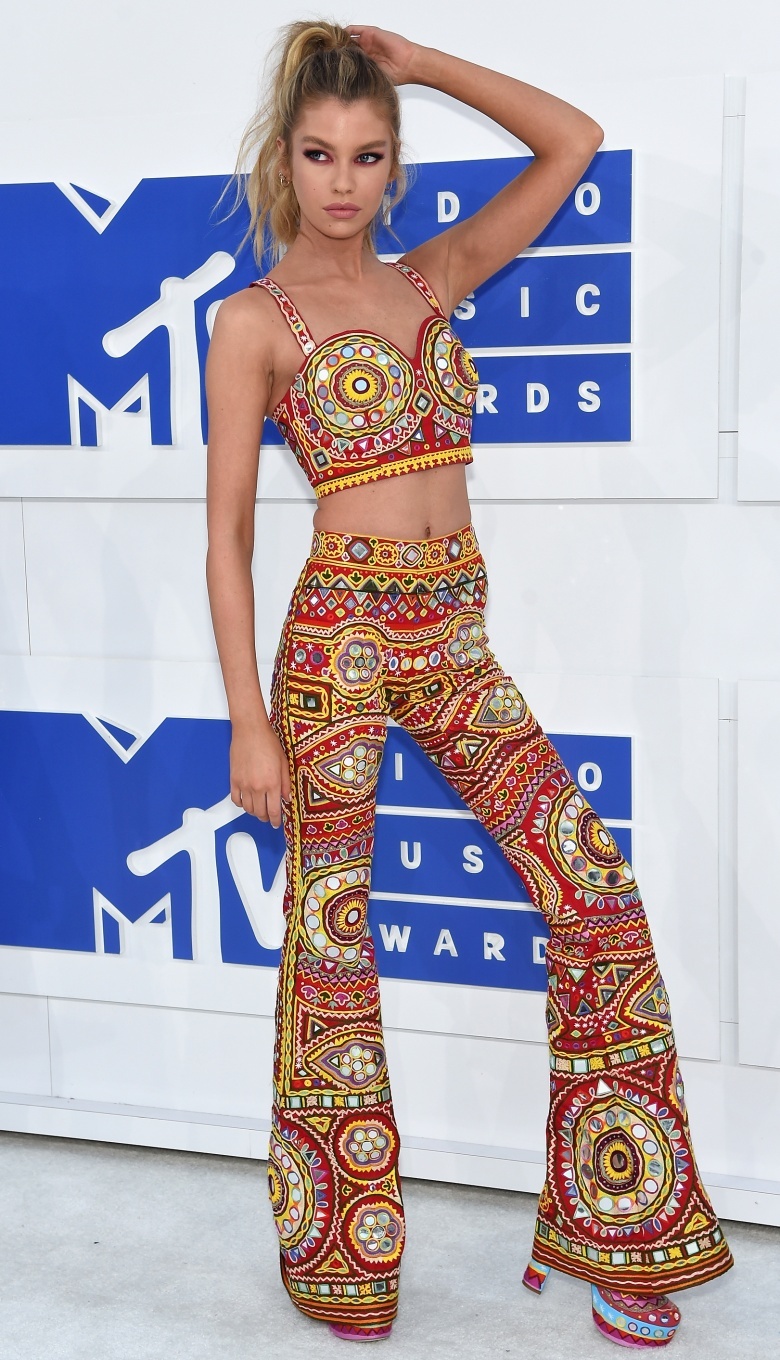 Getty Images
Stella Maxwell may be one of the world's most beautiful models, but her bizarre pantsuit by Moschino proved that even models aren't perfect. Donning a pattern that would surely give you a bigger headache than any old Magic Eye book, this retro-inspired look made the 25-year-old look less fashion-forward and more like an extra that wandered off the set of The Mod Squad. Considering this look came from Moschino's resort collection, Maxwell might want to consider sending her stylist on holiday.
Alicia Keys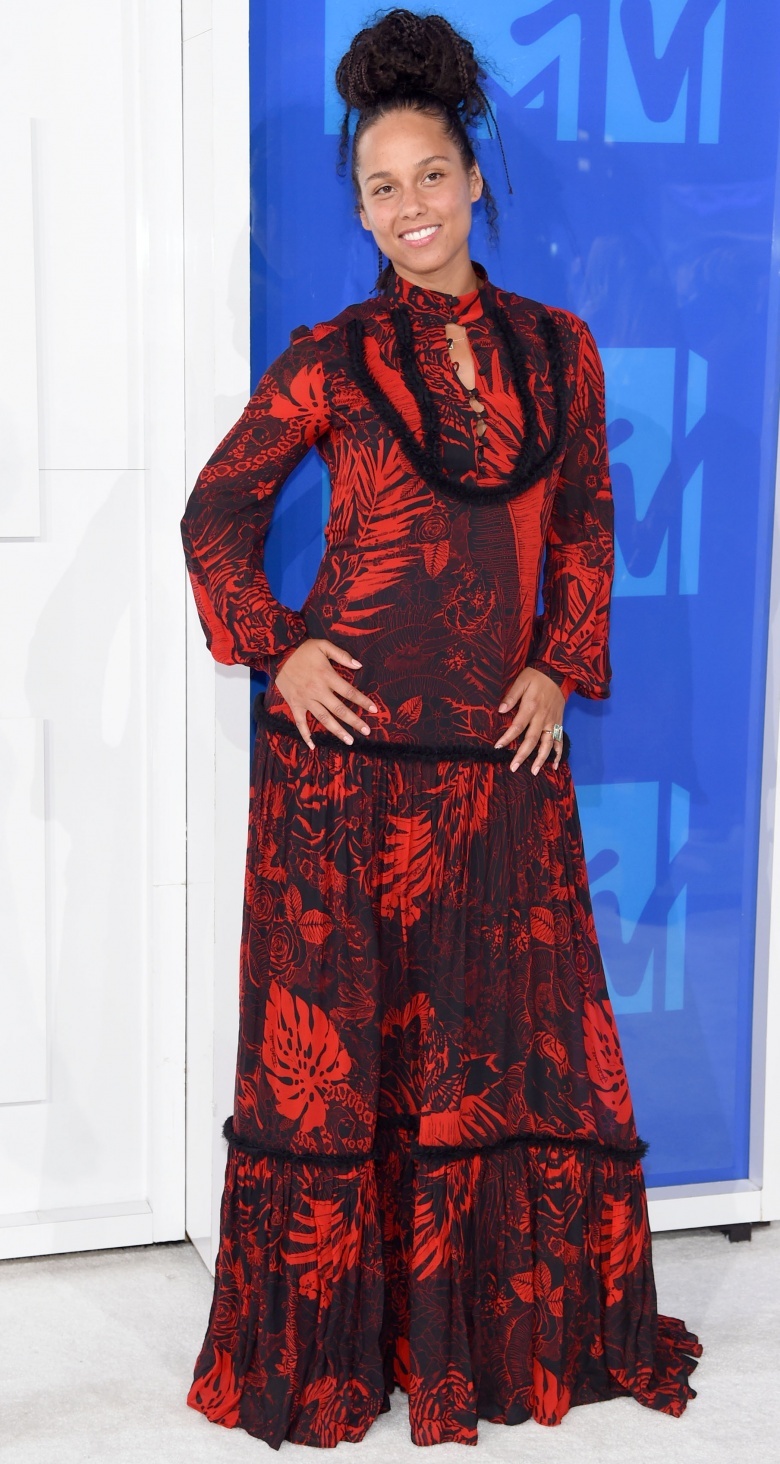 Getty Images
We applaud Alicia Keys, 35, for opting not to wear makeup on the red carpet. We just wish the rest of her ensemble was equally inspiring. For one thing, the black and red color of her dress by Just Cavalli felt very off-season. To make things worse, the pattern gave the impression it had been made from 19th-Century drapes. For someone who already looks so naturally beautiful, Keys could stand to wear a dress a little less dowdy.
Dascha Polanco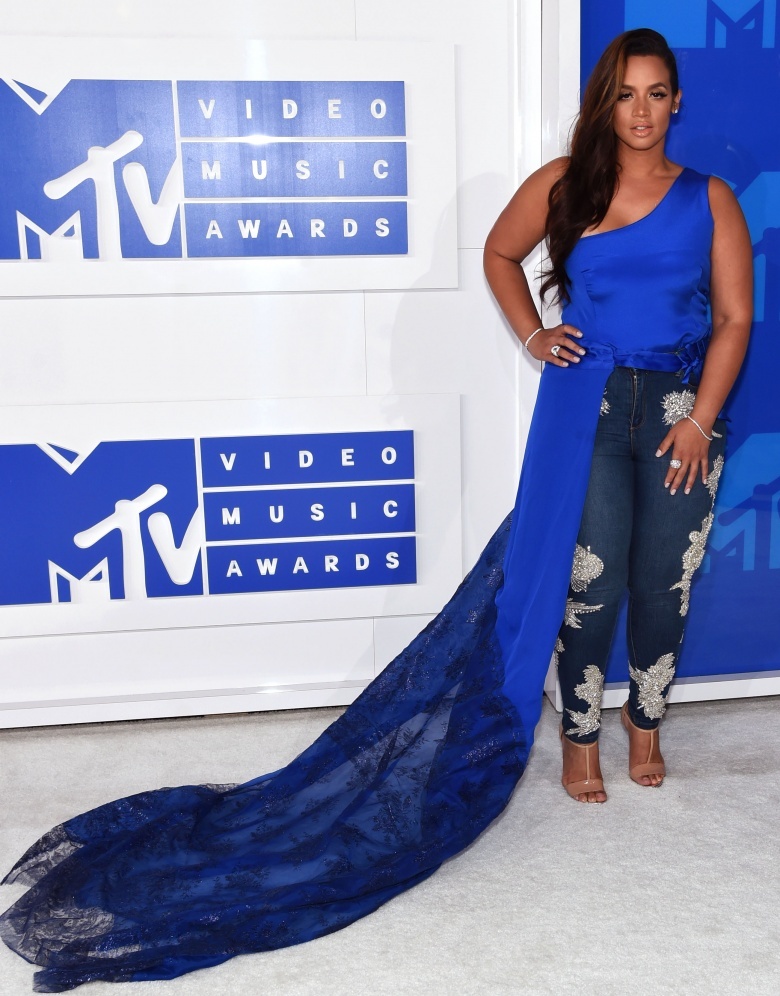 Getty Images
Of all the looks worn at the VMAs, few were more confusing than the one worn by actress Dascha Polanco. The half-dress, half-jeans ensemble made Polanco, 33, look like she opted for a ballroom version of casual Friday. Patterned jeans and a half train? Seriously, what was she thinking?
Ashley Graham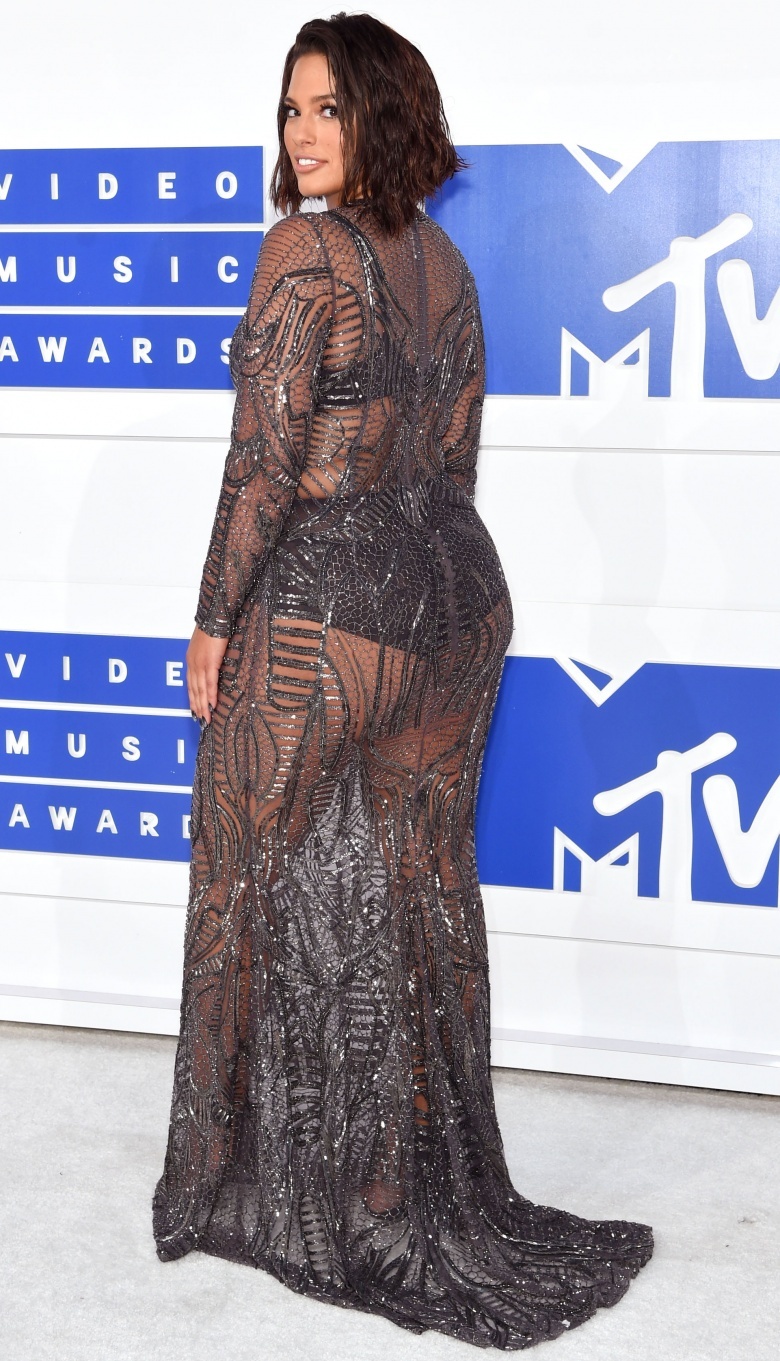 Getty Images
Remember the old saying "Wear the dress—don't let the dress wear you?" Model Ashley Graham, 28, is learning that lesson the hard way after donning a distracting and ill-fitting sheer gown by Naeem Khan. Instead of forming to her gorgeous body, the dress simply hung over her from the shoulders down. The unflattering cut made the gown look like something you might find in the shower curtain section of Bed, Bath & Beyond. A better fit could have turned this look into a much sexier ensemble.