How Much Is Tracy Morgan Worth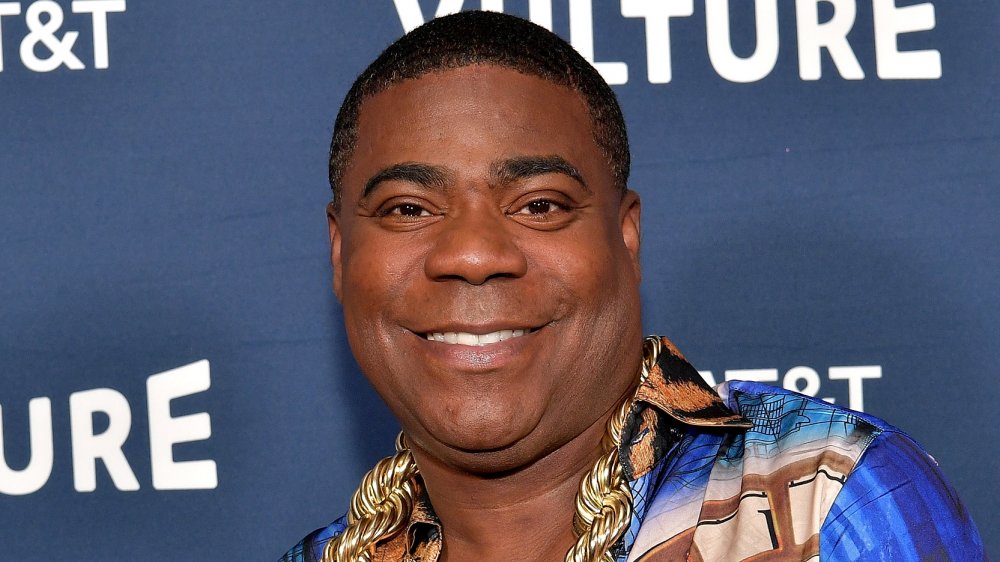 Dia Dipasupil/Getty Images
Tracy Morgan, who is probably best known for his hilarious sketches on Saturday Night Live and portrayal of Tracy Jordan on 30 Rock, has certainly had an impressive rise to fame.
Born in the Bronx, Morgan dropped out of high school and sold drugs to take care of his dying father, Jimmy Morgan, who passed away in 1987, according to The New York Times. Morgan's father was a Vietnam vet and a heroin addict who died of "AIDS-related complications," per the outlet, and he left a huge impression on Morgan.
"My father always told me, be transparent. Whatever you're going through, good, bad or ugly, just own it," he told the NYT. "People will love you and trust you when you're that way."
This philosophy has certainly worked for Morgan, as according to his IMDb credits, he's brought his charisma and humor to an astounding number of TV shows and movies, most recently The Last O.G. in 2018, which was created by Jordan Peele. With so much talent, it's no wonder Morgan's net worth is quite sizable. 
How much money did Tracy Morgan get from Walmart?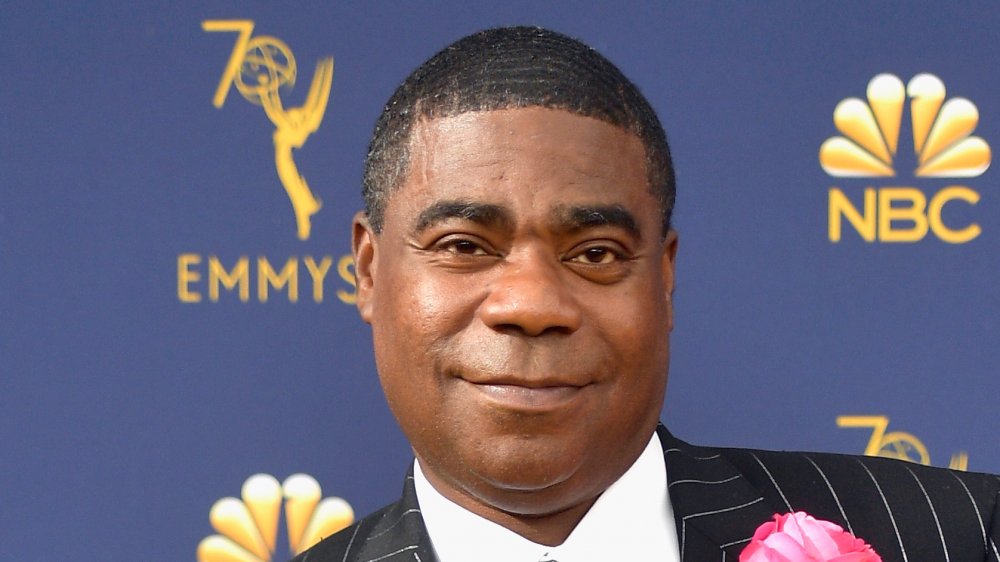 Matt Winkelmeyer/Getty Images
Not only does Tracy Morgan bring his humor and personality to the screen, but he also works on voice-overs in movies, like when he brought Captain Caveman to life in the 2020 film, Scoob! He has also worked as a producer and writer, particularly for The Tracy Morgan Show, which lasted one season.
Additionally, Morgan wrote a memoir in 2009 called I Am the New Black, which Random House called "outrageously funny" and "heartbreaking." With all of this combined, Celebrity Net Worth estimates Morgan's net worth sits at $50 million.
However, Morgan's time in the entertainment industry doesn't account for his entire worth, as he received settlement money following a brush with death in June 2014. The comic was traveling with several other people back from Delaware when a tractor-trailer owned by Walmart hit their vehicle from behind, according to The New York Times. Many were injured, including Morgan, while comedian James McNair (AKA Jimmy Mack) tragically died. The driver was determined to be at fault since he had been awake for over 28 hours before the crash and was speeding, according to ABC News. Morgan and another passenger were awarded an undisclosed settlement from Walmart, with some outlets theorizing the total was near $90 million. However, Morgan's lawyer denied the claim to CBS This Morning.
Lawsuit aside, we think it's safe to say the majority of his net worth comes from his talent and hard work as a comedian.