This Is How Hailey Bieber Really Feels About Selena Gomez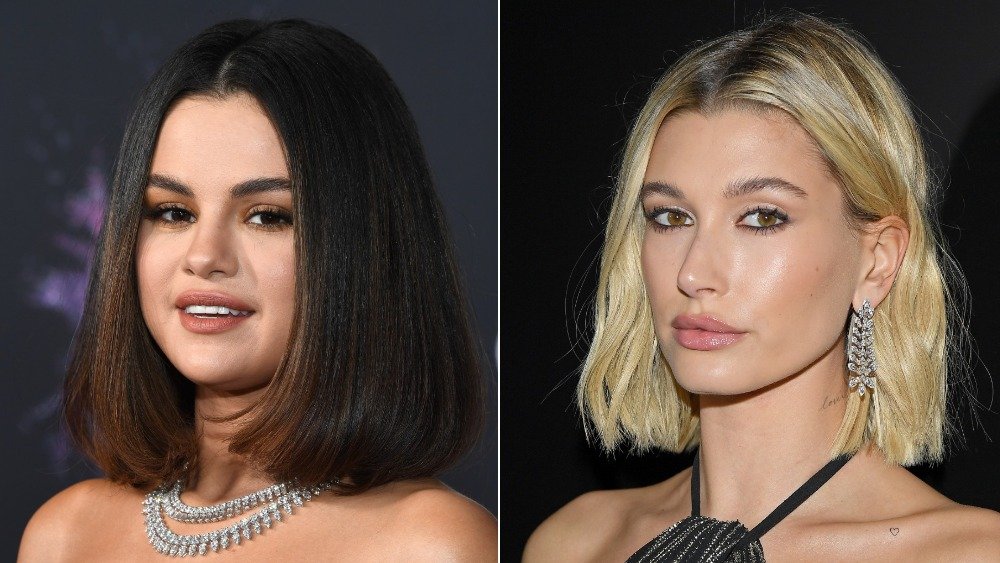 Kevin Mazur, Pascal Le Segretain/Getty Images
For model Hailey Bieber (née Baldwin) and singer Justin Bieber, marriage hasn't been easy. "The thing is, marriage is very hard," Hailey told Vogue in 2019. "It's really effing hard." While the two have established an enduring partnership, Hailey still faces constant comparison to her husband's longtime on-again, off-again, ex-girlfriend Selena Gomez, as Justin's fans continue to bash the the model on social media. But, despite their supposed rivalry, Baldwin has nothing but respect for the actress-turned-singer.
"Hailey thinks Selena is talented," an inside source told Us Weekly. "By liking photos of Selena, whether it be a glam shot or ones that her friends post on Instagram, Hailey wants to show that there are no hard feelings," they added. "It's her way of trying to make peace and show her support for Selena in a low key way, yet public way."
With regard to trolls, Hailey continues to take the high road — no matter how harsh the comments might be. Case in point? Hailey addressed hurtful remarks after Justin's fans attacked an image of the pair on Instagram, commenting things like: "He will leave you one day and he will go to selenaaaaaaaaaa," per Elle. 
"We're adults that have better things to do than waste time explaining something just so you can stop your delusional fantasies," she wrote (via Elle). I'm not going to sit here and let obsessive strangers try to tell me about my own husband, you wanna talk about somebodies [sic] husband then get ur own. G'night!!" We love strong women who aren't afraid to reprimand haters!
Hailey Bieber's haters made her 'feel like less of a woman'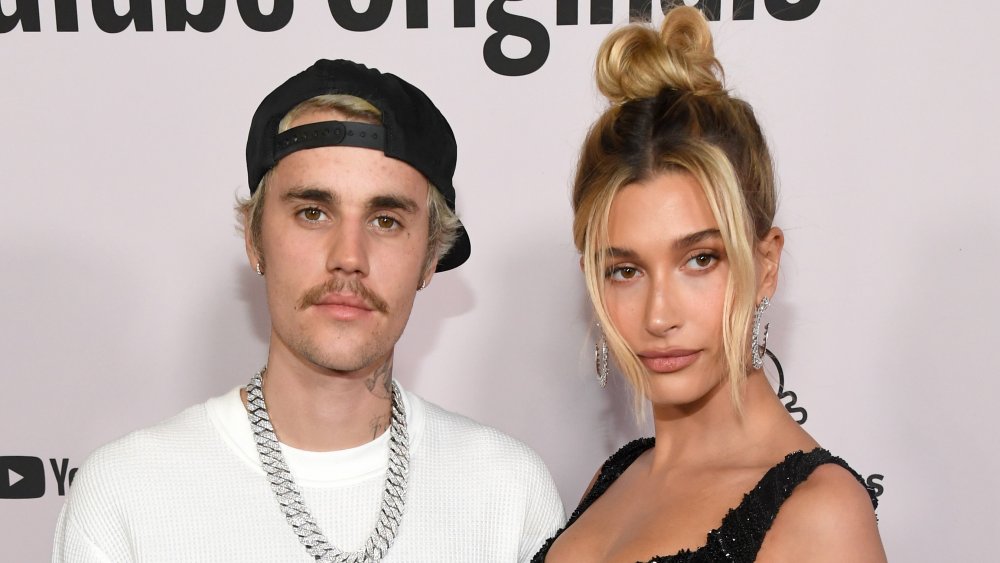 Kevin Mazur/Getty Images
While Justin Bieber's fans have seemingly manufactured a feud between his former girlfriend Selena Gomez and wife Hailey Bieber, few haters have stopped to consider how their vitriol hurts Hailey. Because of their overwhelming wish for Justin and Gomez to reunite, fans frequently attack Baldwin on social media as they exact their agenda. However, on an episode of their Facebook Watch show, The Biebers on Watch, Hailey explained precisely how she feels about the public's influence on their relationship.
"Justin knows that I've had a really, really hard go, and a really hard time with a lot of the things people say and a lot of the ways that I feel like people have made comparisons and just put me in a position where they've made me really feel like less of a woman," she said. 
She continued: "I also think when people have a lot to say about something, they go out of their way to make somebody feel less than or go out of their way to make somebody feel bad, it's because they're going through something themselves..."
As Baldwin noted, outsiders are going to believe what they want to believe. "They invent details that they think are true that really aren't, and I got to a point where I'm like, 'Why am I even gonna try to go out of my way to set the record straight where it's really nobody's business and it doesn't matter?'"
Hopefully, Justin's fans will allow him to move on, and let him and Hailey live their life.