Huma Abedin Says Peace Out To Anthony Weiner After Another Sexting Scandal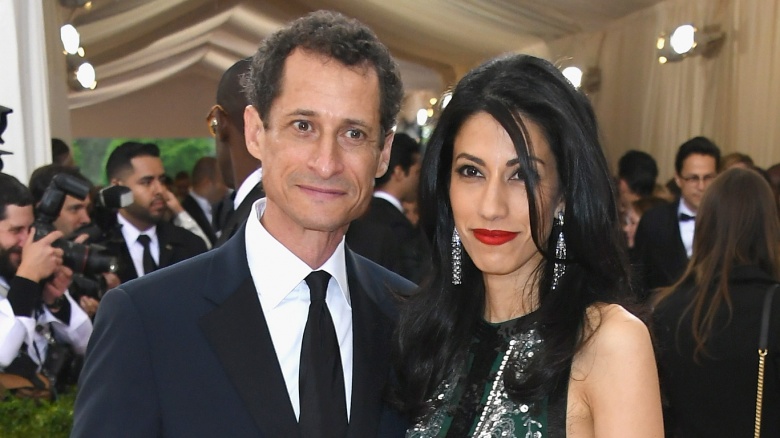 Getty Images
In a development that pun writers can only dream of, Anthony Weiner has once more been caught with his pants down.
The New York Post revealed that the seemingly troubled former congressman, 51, sent lewd photos to a "busty brunette" he met—where else?—on Twitter. In one of the photos, Weiner sent a photo of his crotch in his underwear next to his young son, who was sleeping in his bed.
Upon learning the news, Weiner's long-suffering wife, Hillary Clinton aide Huma Abedin, decided she was tired of reenacting scenes from The Good Wife once and for all. "After long painful consideration and work on my marriage, I have made the decision to separate from my husband," she said in a statement. "Anthony and I remain devoted to doing what's best for our son, who is the light of our life. During this difficult time, I ask for respect for our privacy."
The fallout from his latest scandal isn't limited to Weiner's marriage. Attorney Raoul Felder told the New York Post, "He's doing these things on camera and he brings a child into bed with him. I don't know whether it's technically a crime, but I do know from experience with [Administration for Children's Services] that this is the thing that ACS would want to look at."
The move also impacted Weiner professionally, with NY1 dropping him from its Wise Guys series.
Weiner first made headlines in 2011 when he posted a picture of his namesake on Twitter by accident instead of sending it in a direct message to a woman with whom he'd been sexting. Weeks after the scandal, it was announced he and Abedin, now 40, were expecting. At the time, People reported that Weiner took a leave of absence to "become a better husband," then announced his resignation from Congress to "seek professional treatment."