This Is Why Paula Deen's Fans Can't Stand Giada De Laurentiis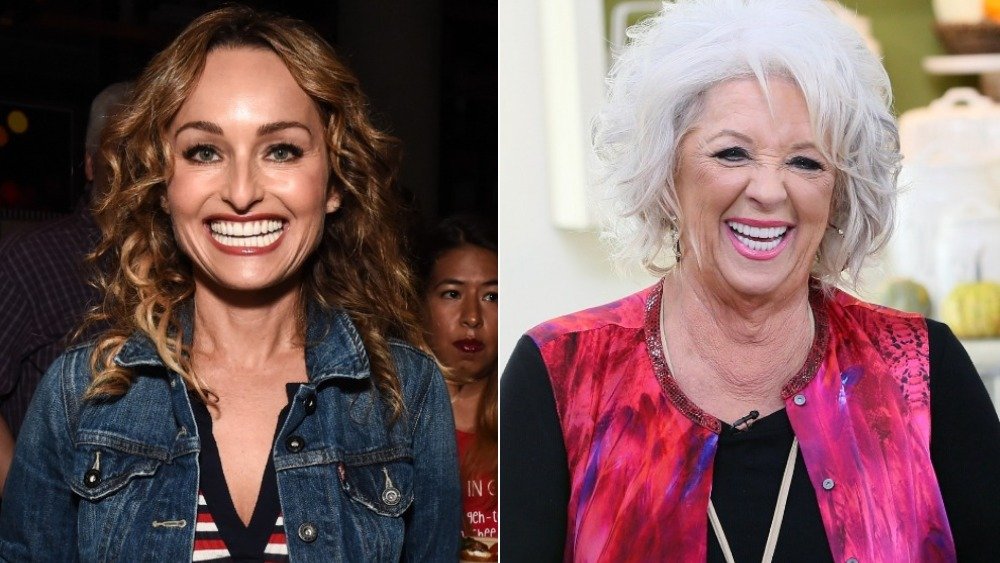 Daniel Zuchnik, David Livingston/Getty Images
Food Network star Giada De Laurentiis is quite a polarizing chef. Despite her bubbly nature on television, she's run into some scuffles off screen and racked up her fair share of haters. One such scuffle involved fellow celebrity chef Paula Deen ... but it's Deen's fans who are at the center of this controversy.
To get the whole story here, we have to rewind to the beginning and talk about Deen. Back in 2013, she was slammed for racist tendencies when she openly admitted to using the N-word and discussed plantation-themed weddings with an all-Black staff, in a deposition obtained by Eater. Deen had been accused of discrimination in the workplace, and later apologized to her fans and staff. However, following all these headline-making issues, Food Network dropped her from their roster completely. A spokesman told The New York Times that Deen's contract would not be renewed at the end of June 2013, which would affect all of her shows on the network.
Deen also lost contracts with other companies, including Walmart and Smithfield Foods, according to Reuters. At the time, she said on Today (via Us Weekly) that she did not feel like she had racist tendencies, adding, "It's important to me that I tell ... everyone out there what I believe and how I live my life." And this is where her fans' issue with De Laurentiis comes in.
Giada De Laurentiis has plenty of celebrity haters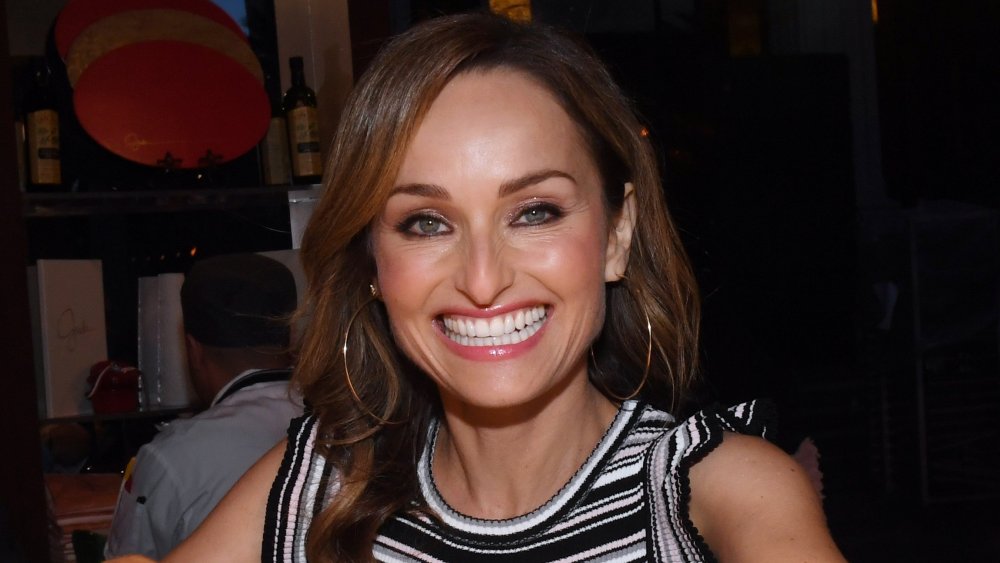 Ethan Miller/Getty Images
When Paula Deen was dropped from Food Network, her time slots were filled by Giada De Laurentiis' shows. In June 2013, De Laurentiis told Access Hollywood (via The Daily Meal), "Her shows got replaced by my shows, so we have a lot of people not happy with me right now, as if I had anything to do with it." She added that she knew Deen as a "kind woman." 
However, Deen's fans were apparently up in arms over Deen's replacement, taking to social media to express that if De Laurentiis was truly her friend, she would have stood up for Deen with the network. Despite the controversy, nothing came of this one-sided spat between Deen's fans and De Laurentiis — and Deen's shows stayed off the network. Luckily, it seems to be water under the bridge between the two chefs, as they haven't publicly acknowledged the issue since. 
All that said, Deen's loyal fans are just one tiny blip in De Laurentiis' radar of controversy. The Italian chef has made waves with other celeb chefs, like Bobby Flay (with whom she was accused of having an affair, among other things), Mario Batali (whom she spoke out against amid his allegations of sexual misconduct), and Rachael Ray (to whom she lost on Iron Chef). But whether or not De Laurentiis is on the good side of the fight, the fact of the matter remains that there are plenty of other celebs who just don't seem to care for her.