The Tragic Death Of Kelly Preston And John Travolta's Son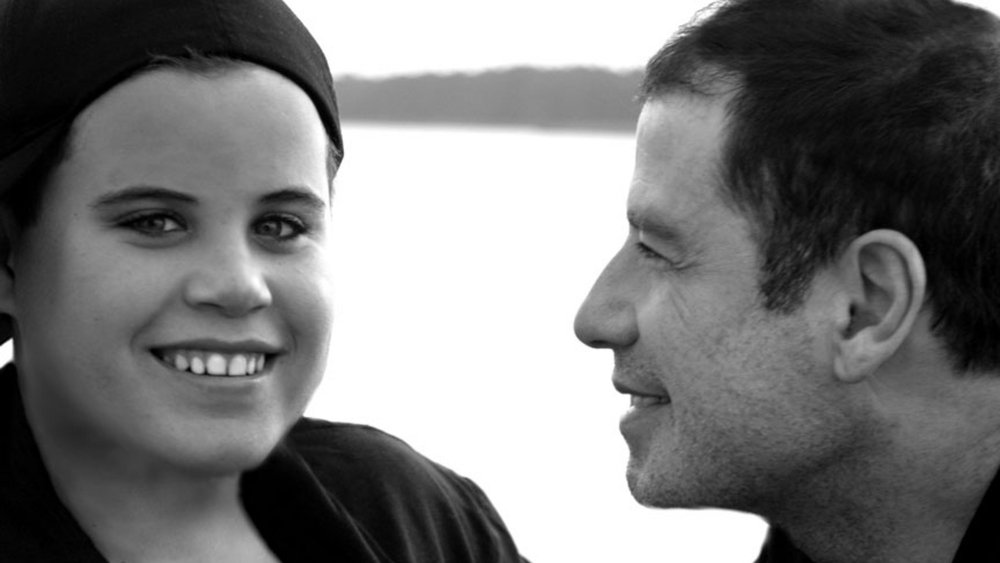 Tim Boyles/Getty Images
Long before actor John Travolta and his family lost beloved wife and mother, actress Kelly Preston, the couple suffered the greatest loss any parent can endure: the death of their son Jett. Like his mother, the pair's firstborn battled illness in private, as Travolta and Preston didn't reveal Jett's autism diagnosis or struggle with Kawasaki Syndrome until after he passed (per People). According to People, Kawasaki Syndrome is "an acute febrile illness that causes inflammation in blood vessels throughout the body," though WebMD (via CBS News) later shut down speculation that this condition triggered the seizure that led to the 16-year-old's unexpected death.
Jett passed away in January 2009 while on vacation with his family in the Bahamas. He experienced a seizure and hit his head on the bathtub where he died at the scene (per CNN). Shortly after, Travolta and Preston established The Jett Travolta Foundation, which seeks to help children with special needs. Travolta's website notes the foundation "shall endeavor to use its resources specifically to assist and provide relief to children with vision, hearing, mobility, communication, behavior learning impairments or other special medical, environmental, health or educational needs."
Travolta's non-profit might also use said resources to "make grants to educate the public about the need for a clean environment, provide relief and assistance to children who are victims of natural or man-made disasters, and to fund children's educational programs." Yet, despite this positive effort, both Travolta and Preston relied on Scientology to heal from this loss.
Kelly Preston and John Travolta turned to Scientology after Jett's death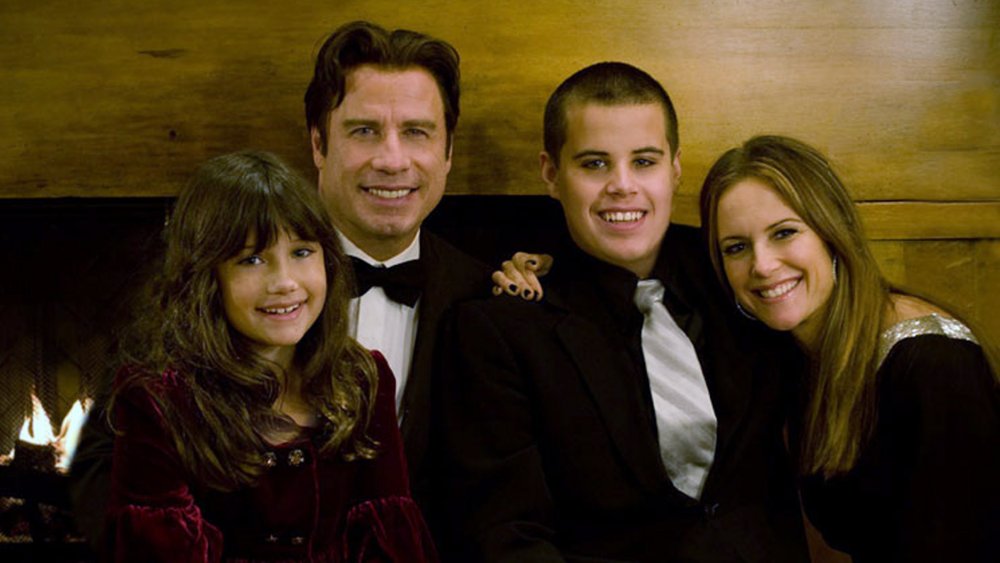 Tim Boyles/Getty Images
Years after their son Jett's death, actress Kelly Preston and actor John Travolta praised Scientology for its active role in their healing process. As Preston told Health, she's not sure she would've "made it through without" the church's guidance. "We've been able to navigate through it and to come to a place that is a lot better." Travolta noted that Jett's death was "the worst thing that's ever happened in my life" and that he didn't know if I was going to make it" (via Us Weekly).
"The church never left our sides for two years," Travolta said. "I don't know if I would have made it through without their support. Our church is the number one thing that keeps us grounded." During an interview at the Theatre Royal Drury Lane (via BBC), he also noted life was "no longer interesting" to him and "it took a lot to get [him] better," because he "didn't want to wake up" after Jett passed.
"I will forever be grateful to Scientology for supporting me for two years solid, I mean Monday through Sunday," he continued. "They didn't take a day off, working through different angles of the techniques to get through grief and loss, and to make me feel that finally I could get through a day." While it certainly wasn't an easy recovery, Preston and Travolta managed to transcend this horrific loss with the church's counsel and instruction.