How John Travolta Could Be Breaking Away From Scientology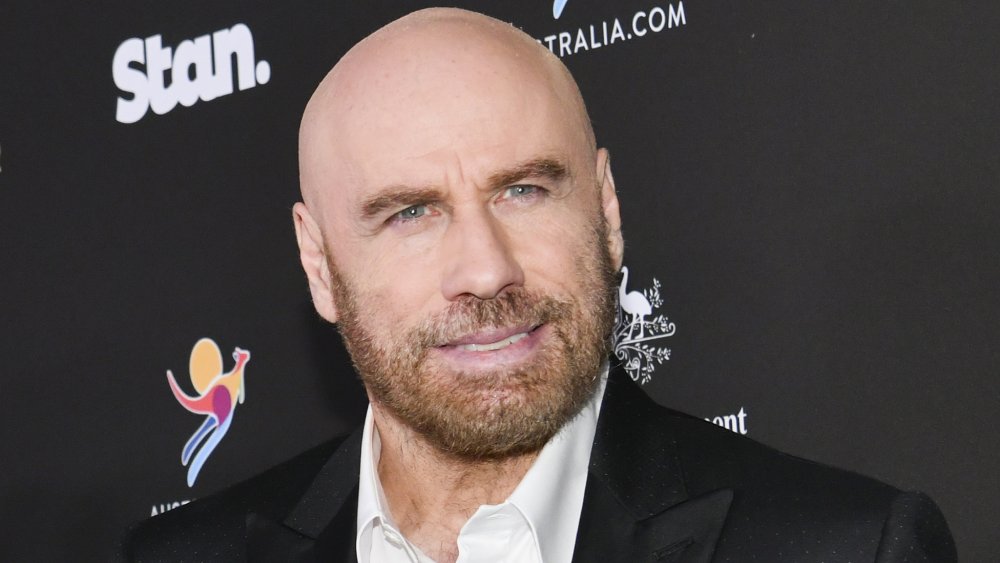 Rodin Eckenroth/Getty Images
For actor John Travolta, life has been punctuated by loss. After all, the Grease star lost both his first love Diana Hyland and his wife Kelly Preston to breast cancer. But as Travolta comes to terms with Preston's death, the acclaimed actor might also be on the cusp of a spiritual battle as his family's relationship with the Church of Scientology comes into question.
After Preston passed away on July 12, 2020, Travolta took to Instagram to share the news and thank the medical team that helped throughout his wife's secret two-year battle with the disease. "[Preston] fought a courageous fight with the love and support of so many," Travolta wrote. "My family and I will forever be grateful to her doctors and nurses at MD Anderson Cancer Center, all the medical centers that have helped, as well as her many friends and loved ones who have been by her side."
However, as the Daily Mail reported, multiple former Scientology followers and friends believe Travolta and his family might be breaking away from the church, since founder L. Ron Hubbard was "really opposed to chemotherapy and radiation." Ex-member Jeffrey Augustine noted that "there's no acknowledgement in [Travolta's] statement of Scientology, David Miscavige, or auditing," which indicates that "he took care of it in his own hands, this is a personal matter, like 'I don't need the Church.'" As Sam Domingo, daughter-in-law of opera phenom Placido Domingo, added, Preston encouraged the Travolta family's involvement within the church when she was alive.
Without Kelly Preston, John Travolta might be motivated to leave Scientology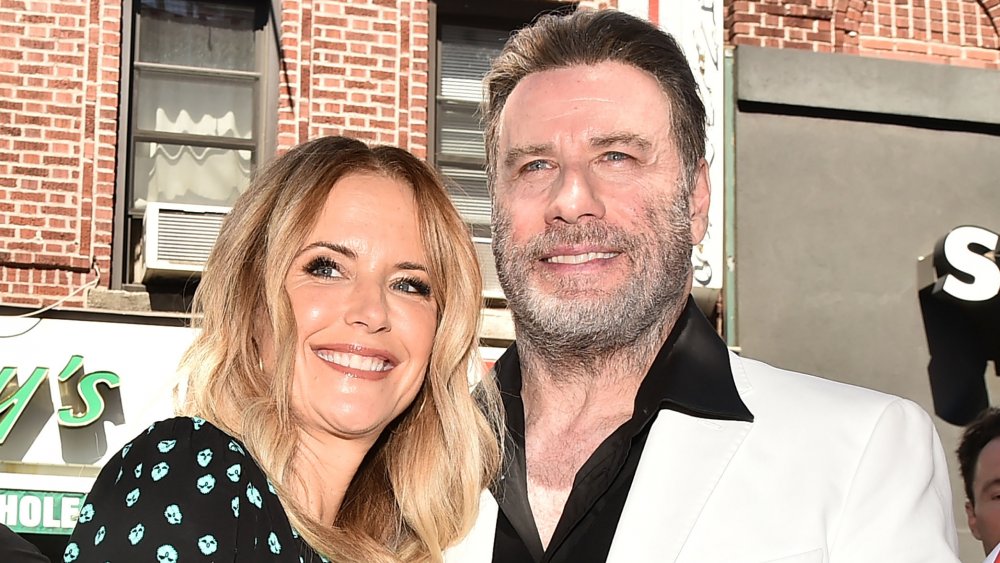 Theo Wargo/Getty Images
As one of Scientology's VIP members for 22 years, Sam Domingo has been privy to many inside details. She claimed to the Daily Mail that she saw firsthand the "daily brainwashing" actress Kelly Preston endured after son Jett died in 2009. "Kelly was the driving force behind [John Travolta's] involvement, in my honest opinion... Kelly would say herself that Scientology helped her get over Jett's death, they believe he was reincarnated," Domingo explained. "She was constantly getting audited, constantly under the thumb, John Travolta had handlers 24/7 to get him through."
However, Domingo believes this experience "will make or break" Travolta, who'll "pay a lot of money to get spiritual counseling to talk to Kelly, or he'll maybe come to the realization that Scientology isn't making him happy anymore nor saved his wife." Domingo added Scientology doesn't allow time to grieve, as followers believe that humans are constantly reincarnated. Thus, the church will invite Travolta to "audit" his relationship with Preston and address any unfinished business so her spirit may proceed to its next life.
Numerous fans have taken to social media to question whether or not Scientology had any influence on Preston's inevitable death. "The fact no one knew Kelly Preston had breast cancer for 2 years until she died is some Scientology bulls**t," one user wrote. "Was she getting medical care? Did they keep it from the public to hide the fact scientology is a lie?" Good question.
Scientology helped John Travolta and Kelly Preston overcome their son's death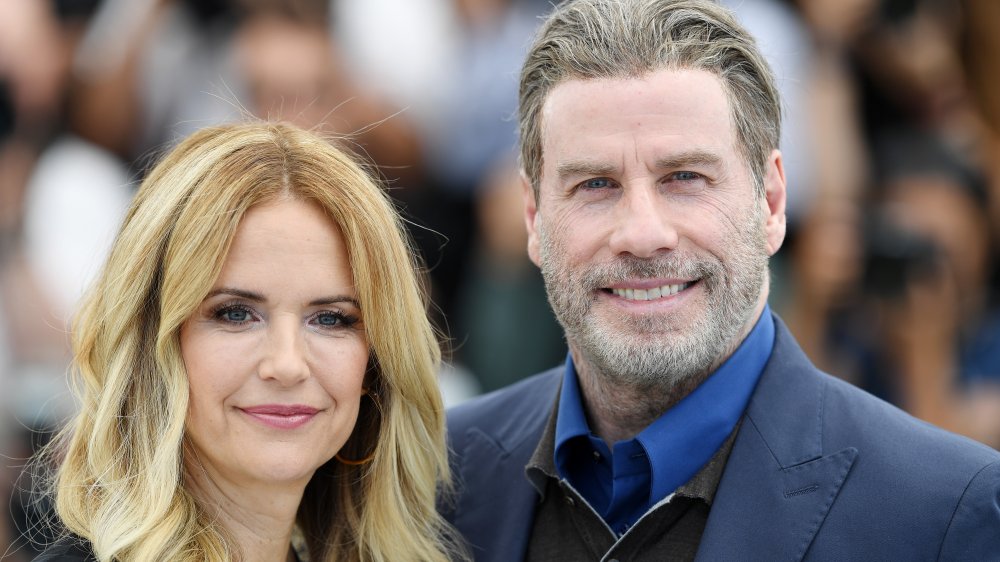 Pascal Le Segretain/Getty Images
In January 2009, actor John Travolta and actress Kelly Preston endured the greatest tragedy any parent could ever face — the death of their 16-year-old son Jett. Preston credited Scientology with helping both her and Travolta overcome their grief, noting that she probably wouldn't have made it through that period without their aid. "We've been able to navigate through it and to come to a place that is a lot better," she told Health. Travolta expressed the same sentiment with Us Weekly.
"It's the worst thing that's ever happened in my life," Travolta explained. "The truth is, I didn't know if I was going to make it. The church never left our sides for two years. I don't know if I would have made it through without their support. Our church is the number one thing that keeps us grounded."
However, much like Preston's secret cancer battle, the couple didn't reveal Jett's autism diagnosis or battle with Kawasaki disease — which some speculate was linked to his fatal seizure — until after he died, garnering criticism far and wide, as many assumed they were ashamed of Jett's medical condition. But now, in retrospect, fans believe this might've been the beginning of a pattern for the family and their relationship with the church. While we can't be sure how Travolta's family's handling this terrible loss, we wish them nothing but the best as they move forward without their beloved wife and mother.