The Tragic Death Of John Travolta's First Love, Diana Hyland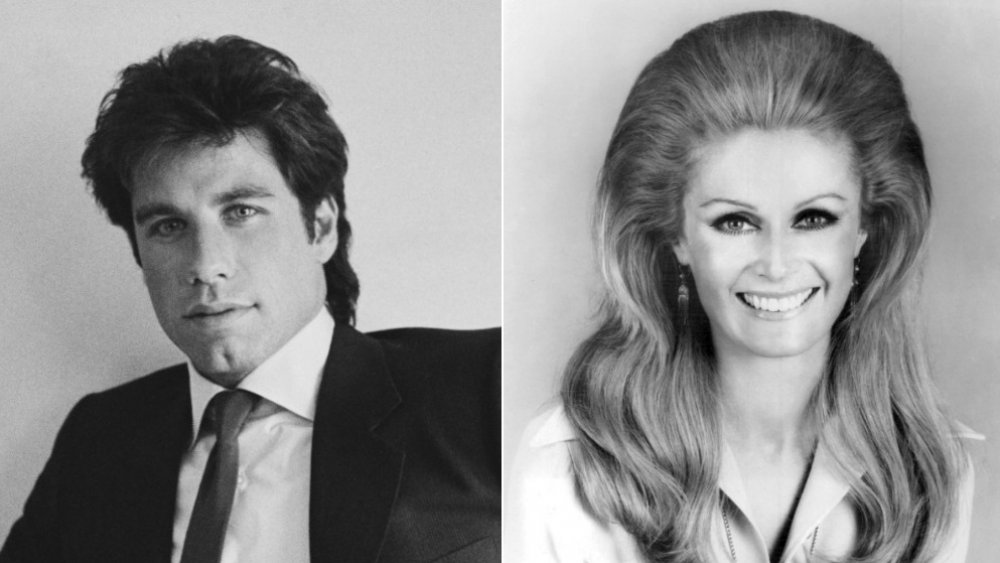 John RogersDaily Express/Hulton Archive/Getty Images; Public Domain
It's been a heartbreaking time for John Travolta and his family as they grieve the death of wife and mother, Kelly Preston, who died of breast cancer at age 57 on July 12, 2020. Tragically, Travolta has been here before.
In 1977, when Travolta was only 23 years old, he lost his first great love, Diana Hyland, who also died of breast cancer at the age of 41, according to People. The couple met on the set of The Boy in the Plastic Bubble, where Travolta played the role of Hyland's son. She was known for her roles in the American comedy series, Eight is Enough, and the soap opera, Peyton Place, according to her IMDb credits.
Their age difference meant nothing to Travolta and he shared how he and Hyland fell for each other in an archived interview with People from 1977. A few months after Hyland passed, Travolta said, "I have never been more in love with anyone in my life. I thought I was in love before, but I wasn't." He added, "From the moment I met her I was attracted. We were like two maniacs talking all the time on the set of Bubble. After a month it became romantic."
Travolta had big plans for his future with Hyland. Keep reading to discover the details.
John Travolta planned on marrying Diana Hyland
John Travolta met his first love, Diana Hyland, on the set of their made-for-TV movie The Boy in the Plastic Bubble in 1976 (pictured above). In a shocking tragedy, Hyland died at 41 from breast cancer, according to the Daily Mail. She had a mastectomy two years prior, per the outlet, but when she got her second diagnosis, she only had two weeks left to live. Travolta, who was filming Saturday Night Fever, hastily left New York to be with her when she died.
In a 1977 interview with People, Travolta shared he had big plans for his future with Hyland: "I picked out a house, and Diana and I were planning on moving in right after this movie. If she was alive, it is very possible I would have married her." He acknowledged he "had more fun" with her than he ever had before. Travolta admitted, "And the odd thing is just before we met I thought I would never have a successful relationship. She told me that she too had thought the same thing. Then, bam."
Cherishing Hyland's memory, Travolta told People, "I gave her great joy the last months of her life. I always feel she is with me — I mean her intentions are. Diana always wanted the world for me in every possible way." Similarly, his Instagram post about wife Kelly Preston's July 2020 death acknowledges he'll never forget her either: "Kelly's love and life will always be remembered."