Kelly Preston's Heartbreaking Last Photo On Instagram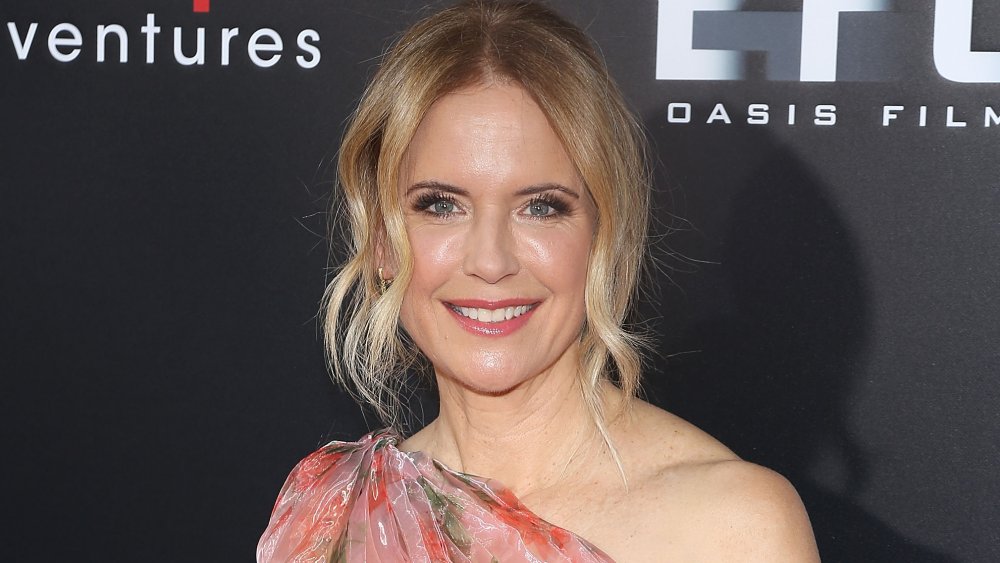 Manny Carabel/Getty Images
In news that's sure to break Hollywood's heart, Kelly Preston has died at age 57. As People reported, the actress — whose roles ranged from Jerry Maguire to Mischief — passed away on July 12, 2020 after battling breast cancer for two years. Although she hadn't gone public with her diagnosis, a family representative explained in a statement that this was intentional.
"Choosing to keep her fight private, she had been undergoing medical treatment for some time, supported by her closest family and friend," the rep told People. "She was a bright, beautiful and loving soul who cared deeply about others and who brought life to everything she touched. Her family asks for your understanding of their need for privacy at this time."
Preston's famous husband, John Travolta, also honored her with a post on Instagram, which he said he typed "with a very heavy heart." The Grease star wrote in part, "Kelly's love and life will always be remembered. I will be taking some time to be there for my children who have lost their mother, so forgive me in advance if you don't hear from us for a while. But please know that I will feel your outpouring of love in the weeks and months ahead as we heal."
In a dose of bittersweet news, Preston's last post on social media was actually a tribute to Travolta for Father's Day 2020. Keep reading to see what she wrote to her husband, as well as the heartwarming family photo she shared.
Kelly Preston and John Travolta's love for one another couldn't be more clear
On Father's Day 2020, just three weeks prior to her death, Kelly Preston shared a short-but-sweet message to her husband, John Travolta. Along with a family selfie featuring their children Benjamin and Ella, Preston wrote on Instagram, "Happy Father's Day to the best one I know, we love you." Travolta commented on the post, "I love you all so much."
Making the post all the more sentimental, the second slide of the photo gallery was a picture of Travolta with their late son, Jett. Jett died at age 16 back in 2009, according to Us Weekly. He reportedly suffered a seizure and hit his head on the bathtub while the family was vacationing.
While Preston's own death is just as tragic, it's clear this family shared a close bond. Preston not only gushed about Travolta on Instagram. In a 2018 interview with Good Morning America, she shared their "secret" to a successful marriage, "I think it's communication. Keeping it fresh... Checking in with each other and evolving. You change, so you want to change together. And keep it fun, it doesn't just happen on its own, you've got to work at it."
Likewise, Travolta told Closer Weekly in 2017, "We really care deeply about each other and we protect each other — and we keep [our relationship] up to date." The couple was nearing 30 years of marriage and it's clear Preston will be very missed.
Kelly Preston's daughter is the reason she joined Instagram in the first place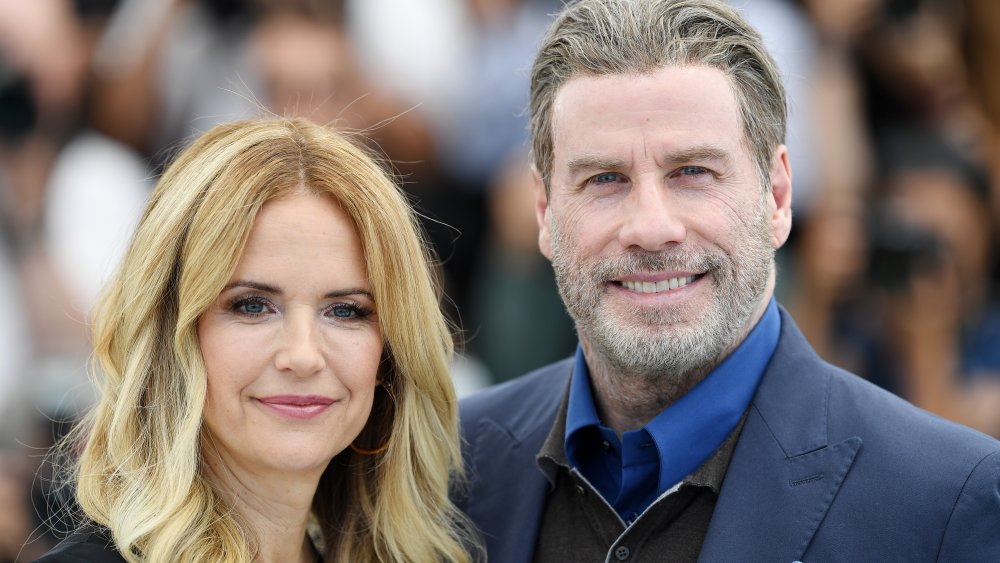 Pascal Le Segretain/Getty Images
There's an amusing reason that Kelly Preston and John Travolta joined Instagram in the first place. In June 2018, Preston revealed during a Good Morning America interview that their daughter, Ella Travolta, actually encouraged the Hollywood parents to get on the social-networking app. The Gotti actress joked of her tech-savvy daughter, "She's like, 'It is about time, you have to join this century!'" While Preston deemed Instagram "really fun," she added, "It's a job, though. Oh my gosh, and if you don't look good that day, you're like, 'Oh man, I'm gonna post some fruit.'"
Following the news of Preston's passing, Ella took to Instagram to honor her late mother with some beautiful words. "I have never met anyone as courageous, strong, beautiful and loving as you," she said. "Anyone who is lucky enough to have known you or to have ever been in your presence will agree that you have a glow and a light that never ceases to shine and that makes anyone around you feel instantly happy."
The 20-year-old concluded the heartbreaking post by writing, "Thank you for your love. Thank you for your help and thank you for making this world a better place. You have made life so beautiful and I know you will continue to do so always. I love you so much mama." Indeed, there's lots of love being shared for Preston — from her family, friends, and fans combined.