The Untold Truth Of Ella Bleu Travolta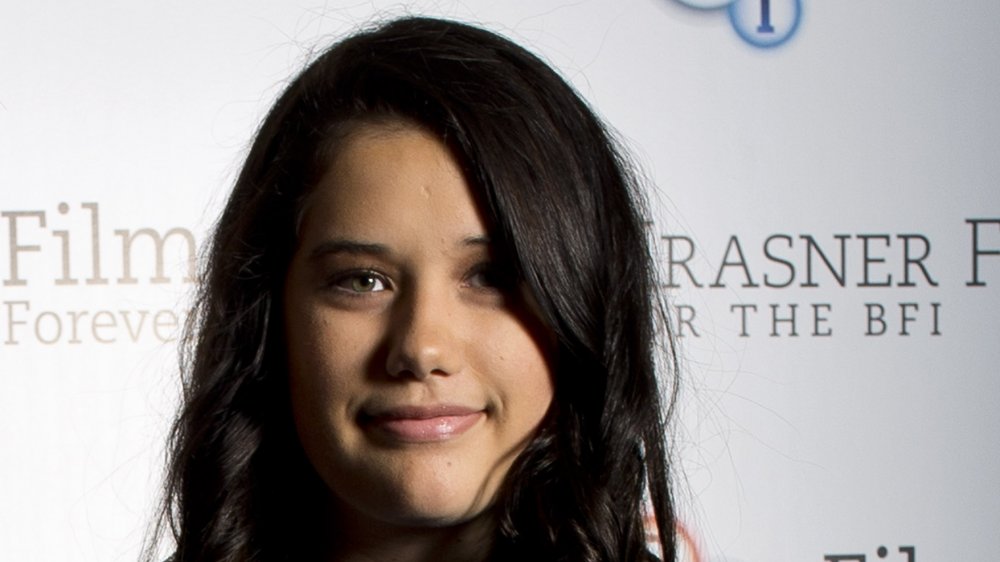 David M. Benett/Getty Images
Even though Ella Bleu Travolta is the daughter of John Travolta and Kelly Preston, and those are two tough acts to follow, she attempted to create her own path in the world of entertainment. She first tackled acting in 2009 and appeared in Old Dogs, alongside her dad and the late Robin Williams. She earned her second acting credit in 2019 playing Becky Hunt in the crime drama The Poison Rose, also accompanied by the Grease star and Morgan Freeman. 
Though at the time of this writing her Instagram profile only has 45 posts, it's evident that the 20-year-old is close to her family, which is why the announcement of her mother's passing was particularly difficult. 
According to her father's Instagram post on July 13, 2020, the mother of three passed away due to her two-year-long battle with breast cancer. "She fought a courageous fight with the love and support of so many," he wrote. Ella Bleu wrote her own heart-wrenching dedication that gave her 223,000 followers a look into her relationship with her mother. 
Ella Bleu Travolta is close with her parents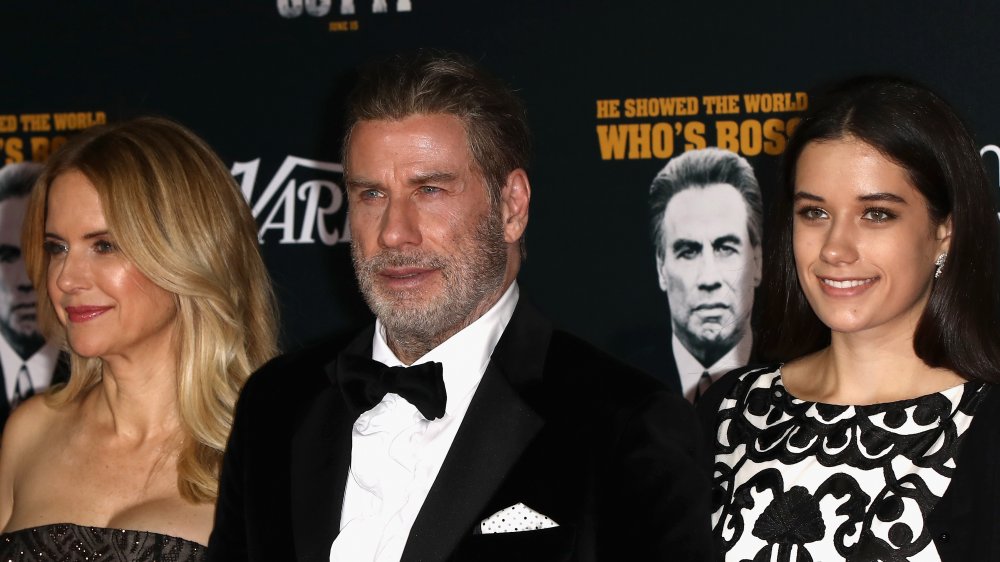 John Phillips/Getty Images
It's impossible to fully understand the bond between mother and daughter, but Ella Bleu Travolta was gracious enough to allow her fans and followers a peek into her and her mother Kelly Preston's relationship through her Instagram tribute posted on July 13, 2020. In the young actress' caption, she wrote, "I have never met anyone as courageous, strong, beautiful and loving as you. Anyone who is lucky enough to have known you or to have ever been in your presence will agree that you have a glow and a light that never ceases to shine and that makes anyone around you feel instantly happy."
She also added a thank you to her mom for "for being there no matter what" and "for making the world a better place." It's uncertain how Ella Bleu and her family will be honoring her mother, but it can be assumed that she'd support any and all Scientology memorial services as she is a dedicated member of the church along with her parents. 
Our thoughts are with Preston's loved ones during this difficult time.