The Two Places Dr. Fauci Is Avoiding Most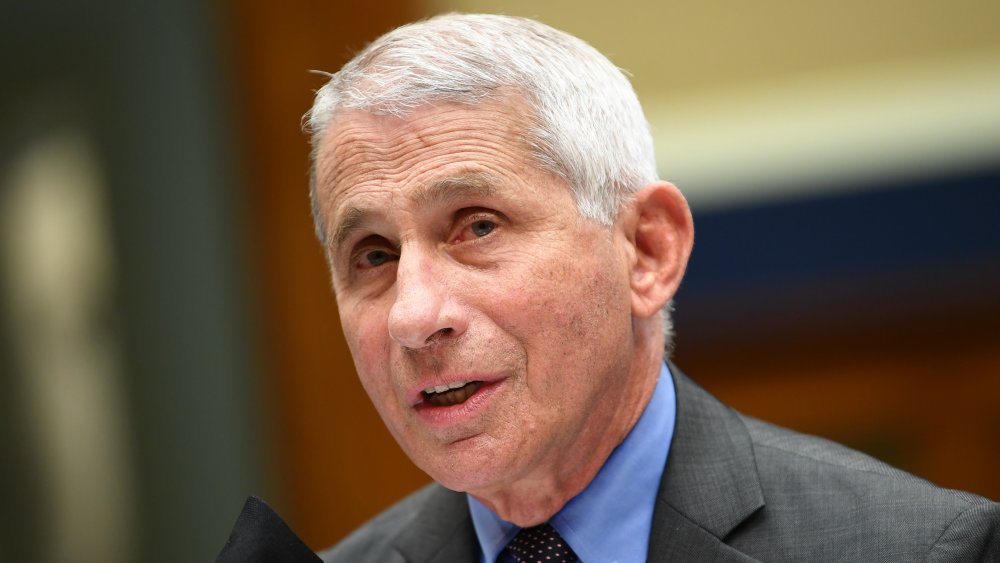 Pool/Getty Images
Dr. Anthony Fauci, the director of the National Institute of Allergy and Infectious Diseases for three whole decades, has one of the toughest jobs in America right now, as the COVID-19 pandemic continues through summer 2020. While he's run into issues, such as convincing Americans to wear masks when they go outside or talking President Donald Trump out of promoting the use of hydroxychloroquine as a treatment for the virus, Fauci continues to share his expert opinion on how people should behave during this uncertain time. Whether you like the guy or not, the two places Fauci won't go during the COVID-19 pandemic are pretty straightforward. 
Fauci is cautiously optimistic about America's handling of the pandemic, though he is worried about more outbreaks to come. In late July 2020, for example, he said he was concerned about the increasing number of positive COVID-19 tests and thinks that an outbreak in those states is inevitable, per CNBC. He's urging people and business owners to abide by the Centers for Disease Control and Prevention guidelines — specifically to close bars and limit any indoor gatherings to 10 people — despite Trump saying that he believes some states are ready to fully open, increased positivity rate or not.
Still, Fauci stands firm when it comes to the two activities he's really avoiding right now. So, what are those?
Why you won't catch Dr. Fauci on a flight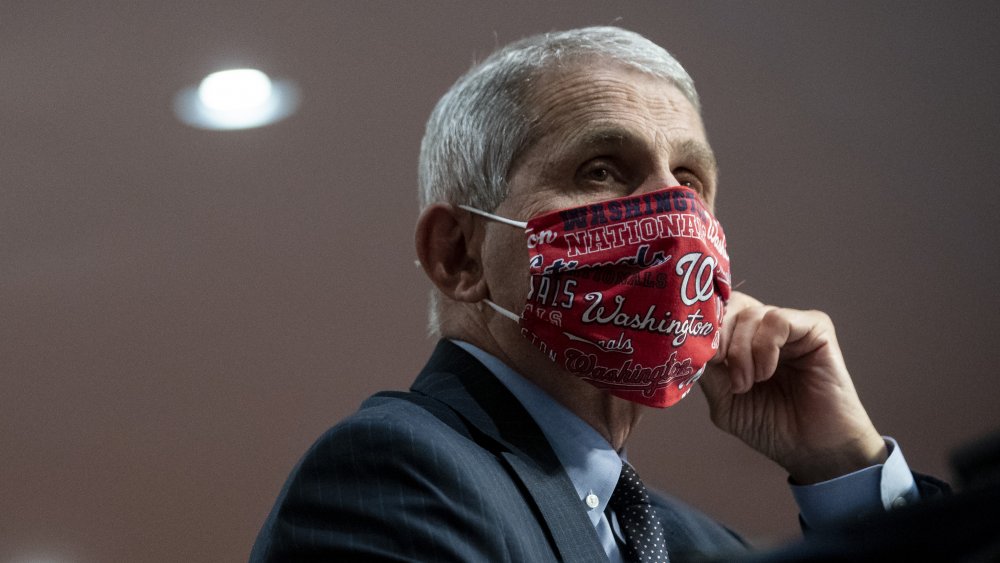 Pool/Getty Images
Although some states have reopened restaurants for indoor dining, Dr. Anthony Fauci isn't about it. He told Marketwatch in an interview published in August 2020, "I am not going to restaurants right now." When pressed if outdoors really was better than indoors, Fauci doubled down on his opinion. "Indoors is much worse than outdoors. If you're going to go to a restaurant, try as best as you can to have outdoor seating that is properly spaced between the tables," he said. 
Fauci added that the other thing he won't do is get on a plane. Flights are still operating, but the doctor worries his age makes any kind of travel more of a risk. "I don't like to admit it, but I'm 79 years old. I can't think of a reason to go trans-Atlantic. Right now, I'm very sequestered. I'm on a coronavirus task force," he explained. "I go to the White House almost every day. I spend half a day in my office trying to develop a vaccine and drugs for COVID-19, and that's really what I need to do. I don't fancy seeing myself getting infected, which is a risk when you're getting on a plane, particularly with the amount of infection that's going on right now."
These are just two precautions Fauci is taking for himself — and recommends for others, too. Especially because there's no end in sight for the virus just yet.
This is what Dr. Fauci thinks America did wrong during coronavirus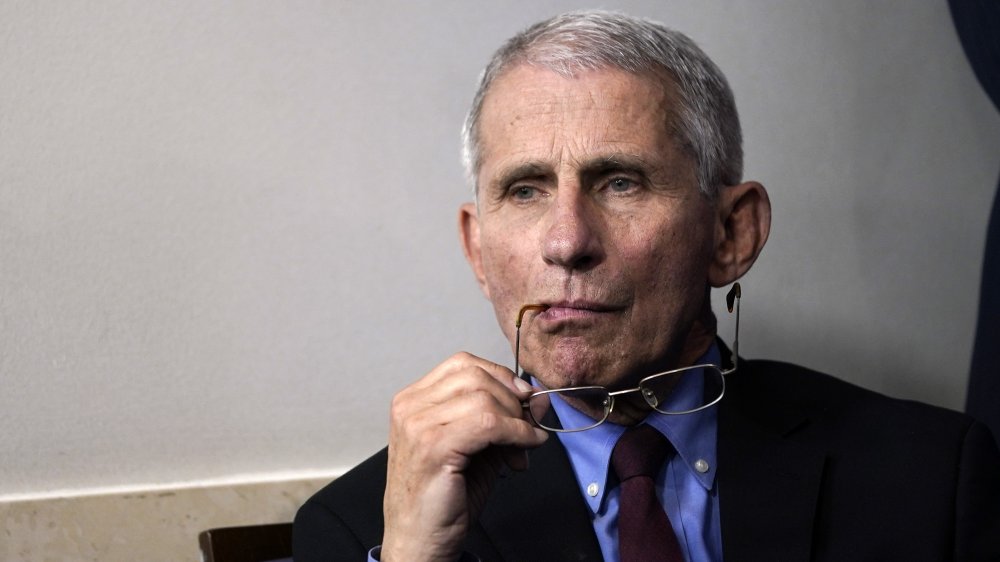 Drew Angerer/Getty Images
Dr. Anthony Fauci thinks there are a couple of reasons America can't get a hold on the coronavirus pandemic. He told Wired in July 2020, "Other countries, certainly Asian countries, and certainly the European Union, when they so-called locked down — shut down, shelter in place, whatever you want to call it — they did it to about 95 percent of their countries. So they did it in full force."
Fauci went on, "Now, in the United States, when we shut down, even though it was a stress and a strain for a lot of people, we only did it to the tune of about 50 percent of the country shutting down. Our curve goes up and starts to come down. But we never came down to a reasonable baseline. We came down to about 20,000 new infections per day, and we stayed at that level for several weeks in a row. Then we started to open up — getting America 'back to normal' — and started to see the cases go from 20,000 a day to 30,000, 40,000. We even hit that one point last week of 70,000 new cases a day."
So if you're worried about coronavirus, it might be best to listen to the expert. Or at least follow his example and mask up, eat dinner at home, and don't plan any faraway vacations just yet.