The Truth About Kate Middleton's Relationship With Her Brother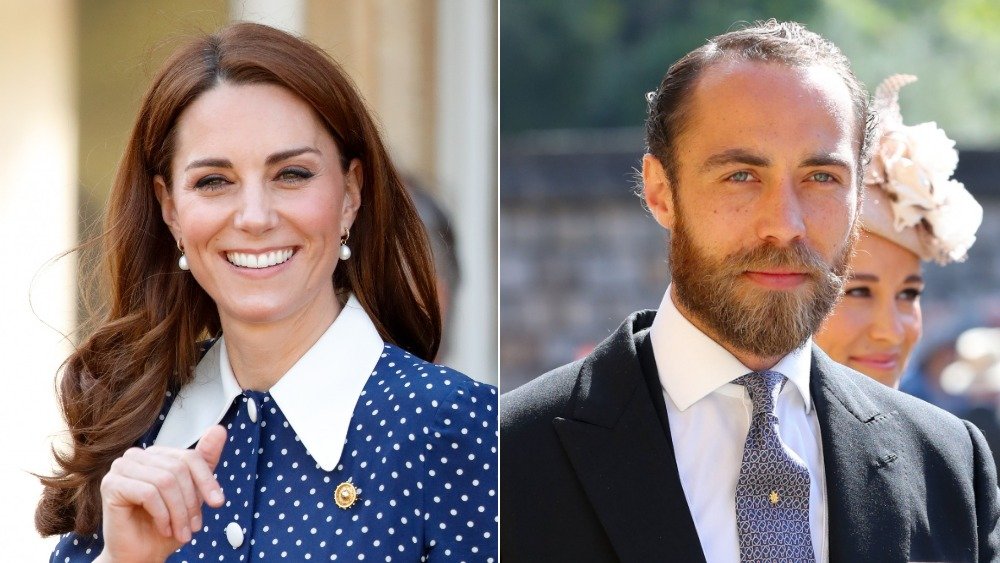 Max Mumby/indigo, Wpa Pool/Getty Images
Kate Middleton married Prince William on April 29, 2011, and officially solidified her life as a royal. Although there are many things the average person might not know about the Duchess of Cambridge, many areas of her life play out in the public eye. Remember how she posed on the hospital steps for photographers mere hours after delivering each of her three children? That has to be tough!
When Kate became a worldwide icon, she brought her siblings along with her. Pippa Middleton, her younger sister, became the topic of great interest when she was a bridesmaid at Kate's wedding. Likewise, Kate's younger brother, James Middleton, was noticed by an estimated 2 billion people when he gave the Bible reading at her wedding, according to The Telegraph.
Although Kate is frequently seen publicly with Pippa, even after becoming a royal and a mother, this isn't the case for James. Is there a reason for this? Are the siblings close? Here are all of the details of Kate's relationship with her brother, James.
Kate and James Middleton are devoted to the same cause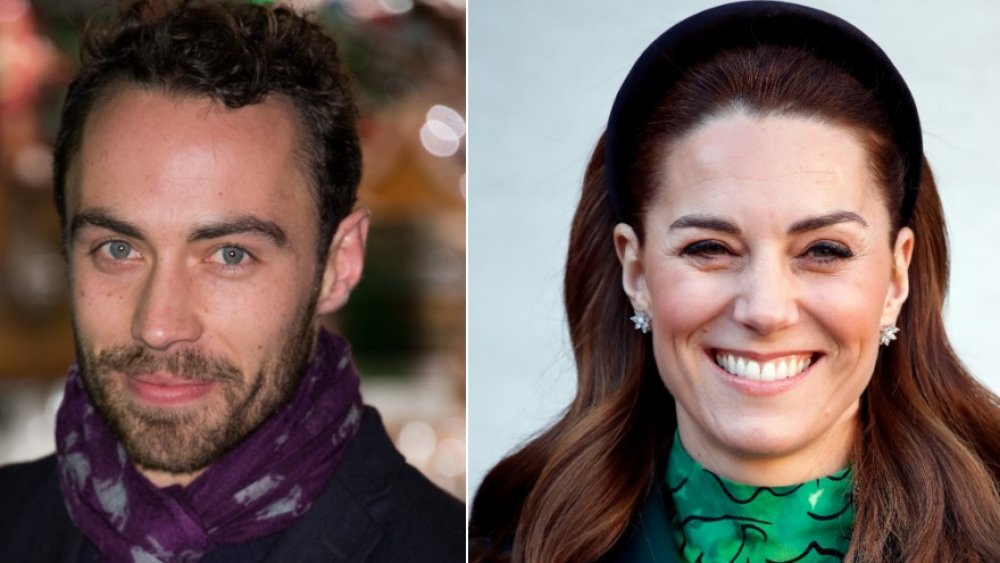 Ian Gavan, Max Mumby/indigo/Getty Images
When Kate Middleton became one of the most famous people on the planet, it only makes sense that she inadvertently brought her brother, James, and her sister, Pippa, into the spotlight. In fact, Harper's Bazaar noted James and Pippa are "royal by association."
But how has this attention affected them? James spoke with Tatler in 2019 about this issue, stating, "Suddenly, and very publicly, I was being judged about whether I was a success or a failure. That does put pressure on you."
Adding to this pressure is James' struggle with depression, which he shared publicly in a 2019 article for the Daily Mail.
James' advocacy mirrors Kate's campaign, Heads Together, a foundation that focuses on mental health and destigmatizing such struggles, according to Vogue. Kate created the foundation along with Prince William and Prince Harry, but William gave Kate most of the credit. "It was Catherine who first realized that all three of us were working on mental health in our individual areas of focus," he shared, per Vogue.
Kate is so dedicated to mental health that when James was in the worst of his depression, she joined some of his therapy sessions, as James told The Telegraph in 2019. That is a strong sibling bond!
Kate also gave James a very unique birthday gift — keep reading to find out what it is.
Kate Middleton helped pull off a birthday surprise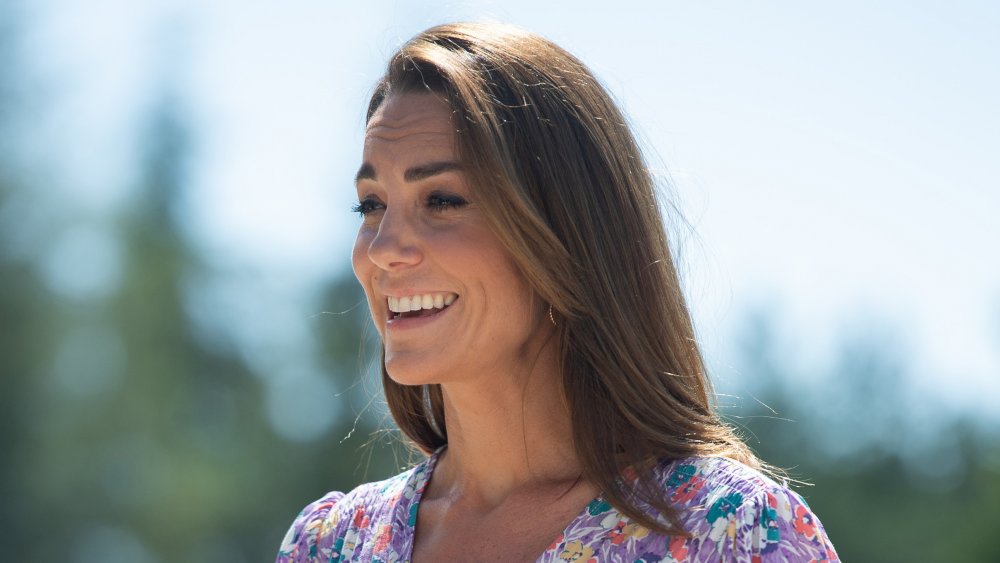 Wpa Pool/Getty Images
James Middleton wrote a June 2020 article for the Daily Mail, in which he opened up about one of his greatest passions: bees. He wrote, "I'm in awe of these incredible insects."
James shared how he wanted to keep bees for years, and in 2011, for his 24th birthday, his whole family made it happen. "Then, my family —mum, dad and my sisters Catherine and Pippa — clubbed together to buy what for me was the most fantastic birthday gift imaginable," he explained. "A delivery van arrived with a large buzzing box with the cautionary label: 'Live Bees.' Inside was the nucleus — the start — of my colony: 1,000 Buckfast bees." That is a very cool birthday present! 
James' fascination has since grown into a huge, healthy bee colony with over half a million bees, according to People. Honey, anyone?
So just because Kate and James don't get photographed together often doesn't mean they're not tight. The siblings share mutual interests and show unconditional support for one another. Even for royals, blood is thicker than water.