The Truth About Tamar Braxton And Toni Braxton's Relationship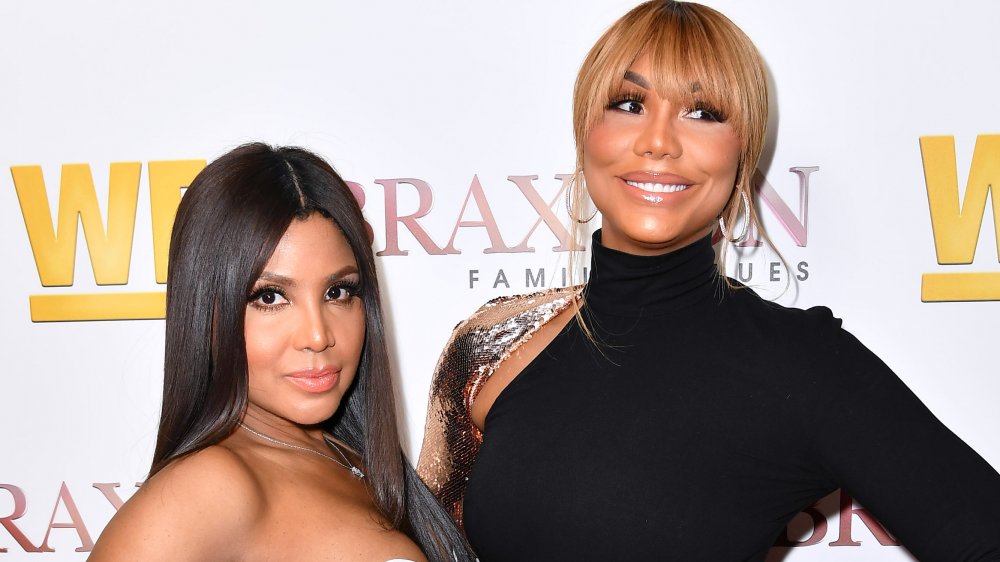 Earl Gibson Iii/Getty Images
Singer Tamar Braxton is not only the youngest Braxton sister, but she's arguably the most boisterous, too. She and her four sisters — Traci, Towanda, Trina, and Toni — may have failed as a singing group in their early years, but they surely found a way to turn their family name into a reality television hit. 
Their WeTV show Braxton Family Values gave viewers a look into the musical (and sometimes chaotic lives) of the Braxton sisters, as they tried to navigate their potential solo careers while maintaining their familial and romantic relationships.The show first premiered in 2011 and ran for six seasons. In June 2018, TMZ reported that the show was on an "indefinite break after the sisters and their mother made a family decision – no taping until they're paid what they're worth." 
The reality show, and the drama that surrounded its main cast provided insight into the inner workings of the sisters' relationships with each other, especially Toni (the oldest) and Tamar (the youngest). Here's what we know about Toni and Tamar Braxton's relationship.
Toni and Tamar Braxton spent a day together amid the coronavirus pandemic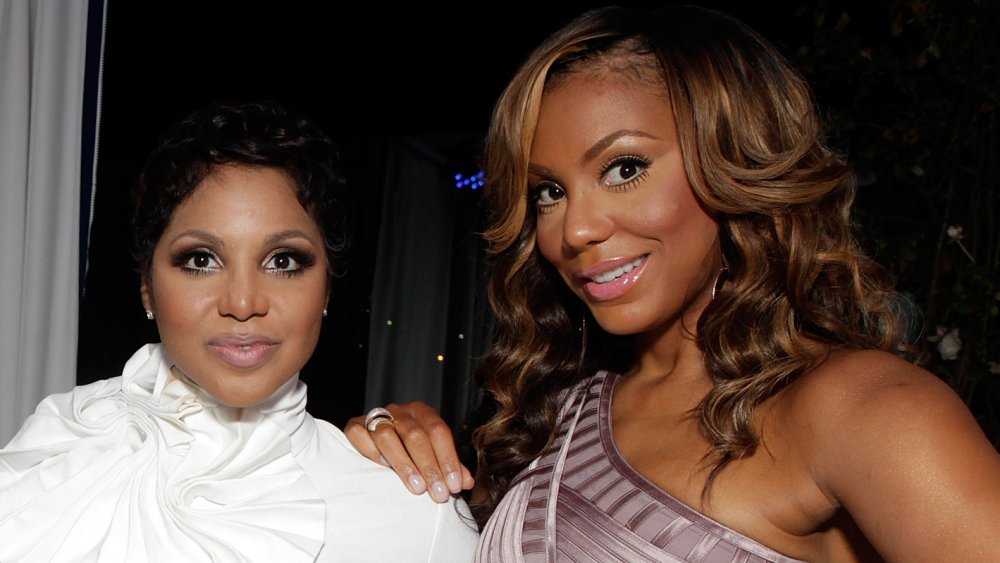 Todd Williamson/Getty Images
While the sisterly spats between Toni and Tamar Braxton on Braxton Family Values were sometimes hilarious, other times they seemed to do some serious damage to the familial ecosystem. In a scathing letter to WeTV executives on June 2, 2020, obtained by The Blast, Tamar reportedly said that the show turned a "once happy" family into a group of people who "fight with each other, betray each other," adding, "and now we're physically assaulting each other."
It's not uncommon for siblings to fight, but, ultimately, someone has to be the bigger person and keep the positive vibes. It seems Tamar and Toni both tried to be the bigger person and put an existing issues aside when they reunited amid the coronavirus pandemic. On March 23, 2020, Toni invited Tamar on a "sister day," which would have been great if Tay-Tay would have worn a mask. 
Toni posted a video on Instagram with the caption, "@tamarbraxton completely RUINED quarantine break sister day ... she didn't have a mask or gloves and she wanted to use ALL OF MY @unclebuds_hemp HAND SANITIZER but no my sista ya gotta get ya own!"
Toni Braxton was by Tamar Braxton's side following a possible suicide attempt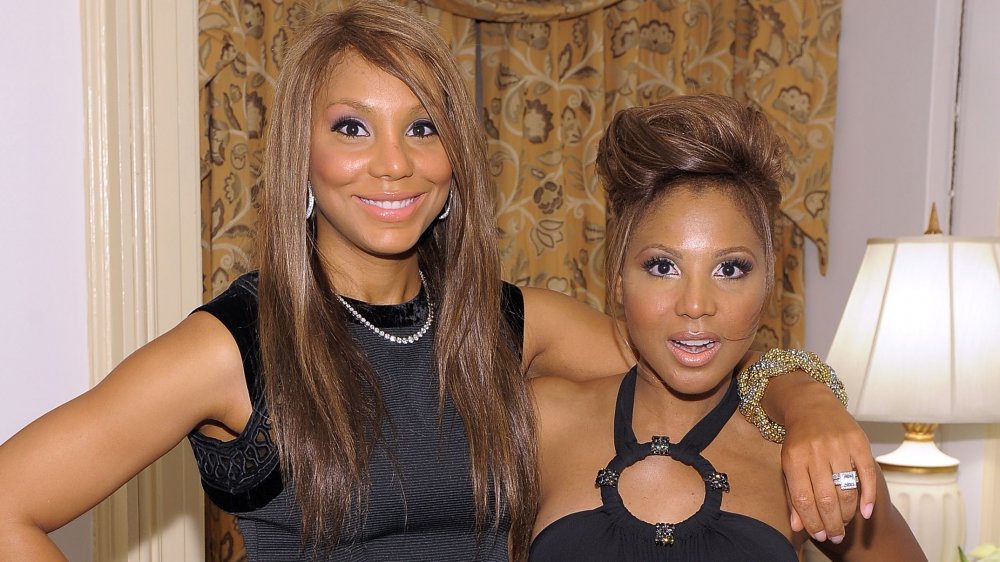 Michael Loccisano/Getty Images
On July 16, 2020, Tamar Braxton was hospitalized after a suspected suicide attempt in her Ritz Carlton hotel room, per People. According to The Blast, Tamar's boyfriend, David Adefeso, found her in their room "unresponsive" after she "had been drinking and taken an unknown amount of prescription pills."
The Los Angeles Police Department confirmed that there was a 911 call for a 43-year-old woman with the medical emergency listed as "possible overdose." In the aforementioned letter to WeTV executives, Tamar wrote she "considered ending [her] own life then for the shame [she] felt" after executives allegedly revealed a hidden secret about her to her "entire family and 100 crew members."
In late July 2020, Toni Braxton broke her silence following Tamar's hospitalization, taking to Instagram to post a picture with all of her sisters with the caption: "Family is everything! Especially sisters!" Toni's followers took the opportunity to send their well wishes with one person writing: "I love y'all ... praying for y'all."
Toni was reportedly seen arriving at the hospital along with Adefeso after the "Love and War" singer was admitted to the hospital. As Tamar undergoes further evaluation and treatment, per People, it seems as though she will have the support she needs, especially from her big sisters. 
If you or someone you know is having suicidal thoughts, please call the National Suicide Prevention Lifeline at 1-800-273-TALK (8255) or text HOME to the Crisis Text Line at 741741.