Taylor Swift Dismissed From Jury Duty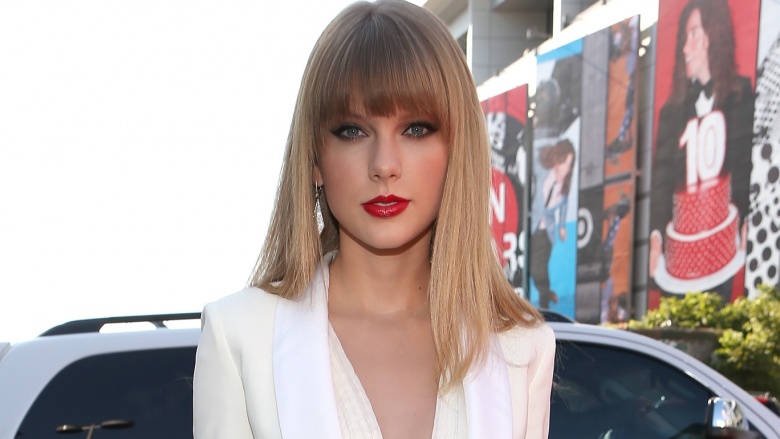 Getty Images
No one really enjoys jury duty, but it's probably a little easier to get through if you have a pop star in your midst. That's what happened this week to a few lucky Nashville residents who got to perform their civic duty with none other than Taylor Swift.
The "Style" singer, 26, joined her plebeian peers at a criminal courthouse in the country music capital on Aug. 29, 2016, where a jury was being selected for a domestic violence and aggravated sexual assault case. According to The Tennessean, Swift reportedly said her job title was "songwriter" when asked.
Fellow juror Michael Washington admitted to the newspaper that he didn't realize who Swift was at first, adding, "She's really a nice girl. She didn't have a problem with taking pictures. If she didn't want to be there, she didn't act like it. She was just doing her civic duty. Very sweet."
Swift was dismissed from jury duty not because of her high-profile gig, but because of an ongoing civil case in which she's involved. Radar Online reports that a Colorado DJ named David Mueller sued Swift for $300,000 after she accused him of groping her during a meet and greet, an allegation he denied and said was someone else at the event who bragged about it later. Mueller lost his job after the alleged incident. Swift later countersued for $150,000, demanding $75,000 each in punitive and compensatory damages and promising to donate the proceeds to charitable organizations working with sexual abuse survivors. Both cases are still pending.
A source told E! News, "Taylor Swift was part of the panel of prospective jurors on a case with charges of aggravated kidnapping, aggravated rape and aggravated domestic assault. Therefore, the judge excused Ms. Swift because of her pending sexual assault case against Mr. Mueller."
If nothing else, jury duty got her out of an awkward Kanye moment at the VMAs this year.