Inside Taylor Schilling's Relationship With Her Girlfriend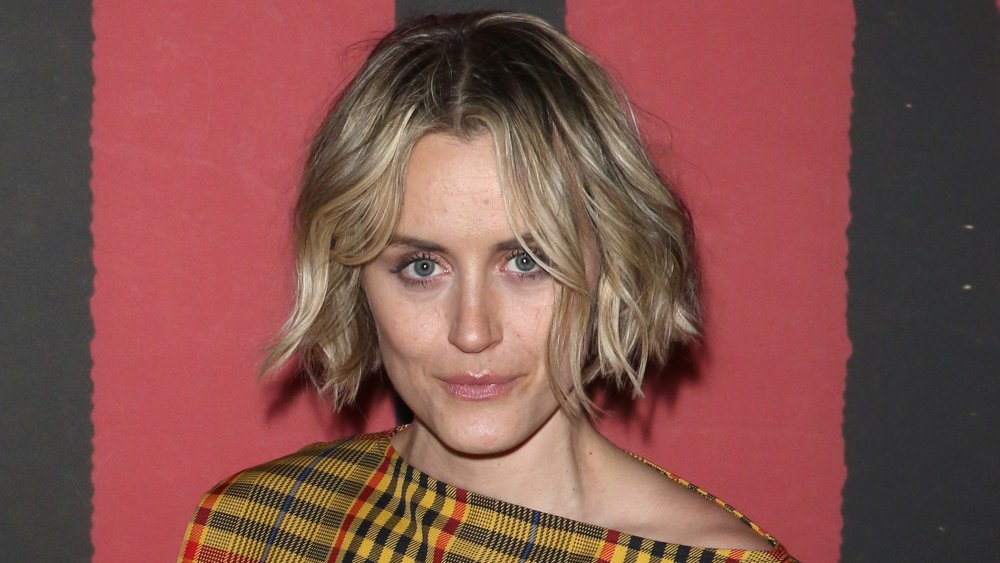 Jim Spellman/Getty Images
Taylor Schilling has done a pretty good job at keeping her romantic relationships a secret. Though she played a bisexual woman on the popular Netflix series Orange Is The New Black, which ended in July 2019 after seven seasons, the actress kept her off-screen preferences out of the news. In a 2017 interview with Standard, she admitted to finding questions about her dating life "pretty invasive." 
"I've had very serious relationships with lots of people, and I'm a very expansive human. There's no part of me that can be put under a label. I really don't fit into a box — that's too reductive," she said. "I've had wonderful relationships. I've had a lot of love, and I don't have any qualms about where it comes from." While there have been rumors about who Schilling has dated, including musician and actress Carrie Brownstein, nothing has been confirmed — until she made a simple and direct Instagram post for Pride 2020. 
Taylor Schilling made her relationship Instagram official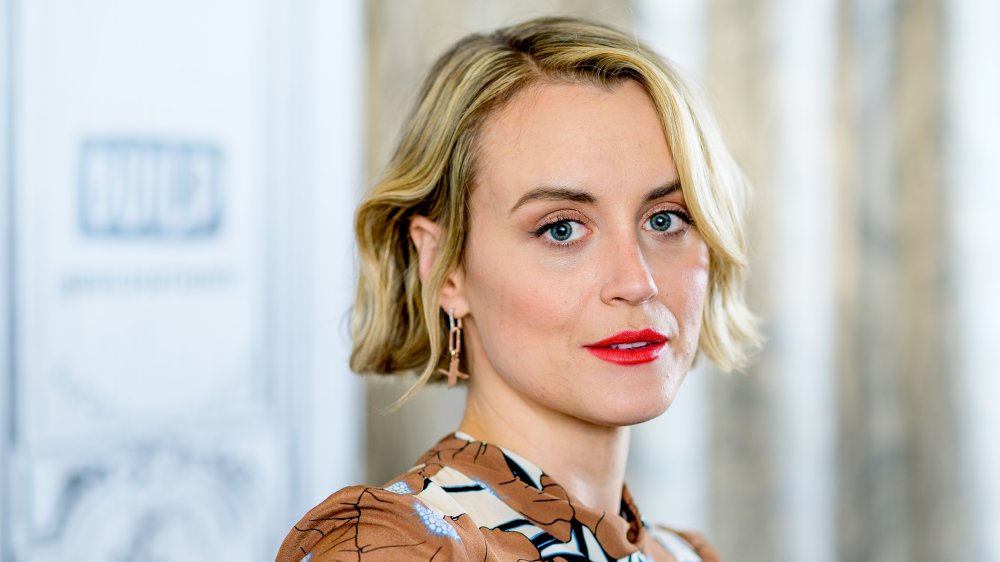 Roy Rochlin/Getty Images
Celebrities take pride in conquering their own narratives in the media, and Taylor Schilling found it time to take control of hers. According to Out Magazine, visual artist Emily Ritz posted a picture of her and Schilling in a close embrace on an Instagram Story in June 2020 with the caption, "I couldn't be more proud to be by your side @taylorschilling Happy Pride!" Schilling then re-posted the photo to her own account, making their relationship IG official. 
Per JustJared, the two met through mutual friends and have been dating since late 2019. After the reveal, there was immediate fanfare on social media. The romance has been especially well-received by the queer community, as The Lucky One star has been extremely active in the movement for LGBTQIA+ rights, along with many other human rights causes. 
As for Ritz, she is a "musician and multidisciplinary visual artist" who "lives a life immersed in creativity" and creates "tender, exploratory work which draws as much on the harmonious swells and hollows of the natural world, as on personal experience and internal work around self-acceptance and self-love," as detailed on her professional website.