Inside The FBI Raid At Jake Paul's Home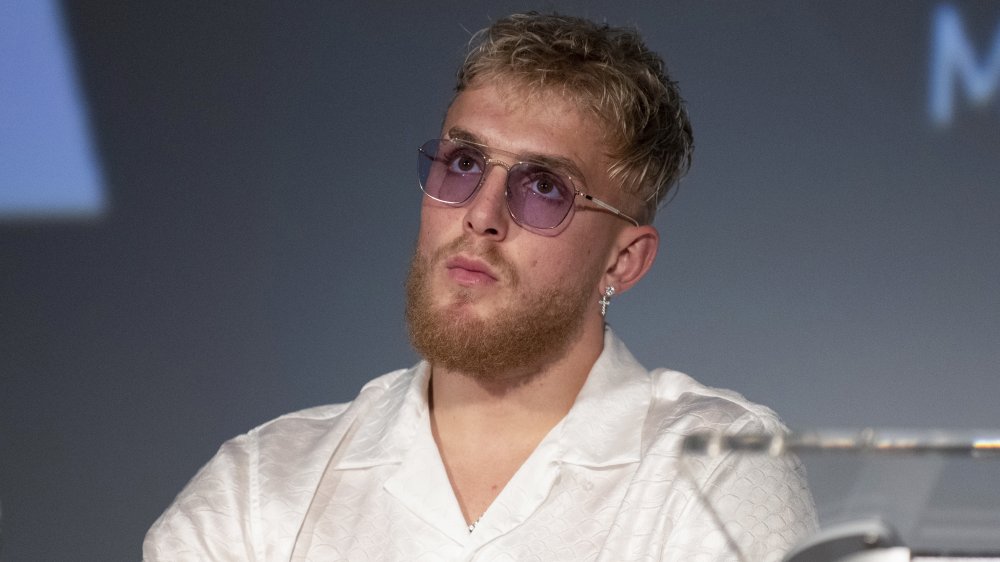 Eric Espada/Getty Images
As if 2020 wasn't bizarre enough, the FBI reportedly served a federal search warrant at YouTube star Jake Paul's home in Calabasas, Calif., on Aug. 5. According to ABC7, "several apparent firearms" were allegedly found at the property, although this hasn't been confirmed as of this writing. A representative for the Federal Bureau of Investigations told ABC7, "The affidavit in support of the search warrant is sealed and we are, therefore, prohibited from commenting as to the nature of the investigation." The rep added that no arrests were made or are planned. 
There were reportedly an estimated 20 people on the grounds of the Calabasas compound at the time of the search, TMZ reported. The outlet also noted that the "infamous Graffiti Mansion" in Las Vegas, owned by Paul's close friend, Arman Izadi, was searched in conjunction with the Calabasas raid. 
Paul's attorney, Richard Schonfeld told TMZ about the raid, "We understand that a search warrant was executed at Jake's Calabasas home this morning while Jake was out-of-state. We are still gathering information and will cooperate with the investigation." 
So what's going on here? We reveal everything we know about the raid after the jump.
Is Jake Paul's partying connected to the raid?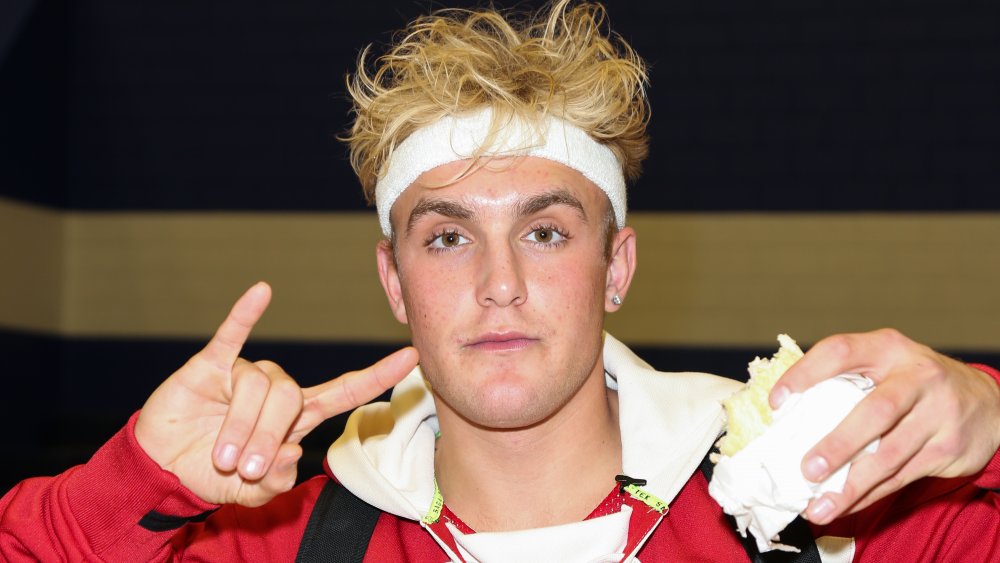 Paul Archuleta/Getty Images
Jake Paul faced scrutiny in July 2020 for allegedly having large parties at his Calabasas home amid the COVID-19 pandemic. Despite the clear social distancing guidelines from the Centers for Disease Control and Prevention (CDC) and officials in California, Paul seemed oddly confused by the outrage. "I don't know what to think of it, to be honest," he told Insider. "I don't think anyone really does. No one has answers, our leadership is failing us, and everyone kind of just doesn't know what to do. But I personally am not the type of person who's gonna sit around and not live my life."
Calabasas Mayor Alicia Weintraub told FOX 11 at the time, "They're having this large party, no social distancing, no masks, it's just a big huge disregard for everything that everybody is trying to do to get things back to functioning." Weintraub added that she would work with the Lost Hills Sheriff's station to prevent similar gatherings. 
It wasn't immediately clear whether Paul's parties were related to the FBI raid, but that didn't stop social media from speculating. "Haha that's what you get for throwing all these massive parties....," one Twitter user quipped.
The raid is linked to an incident in Arizona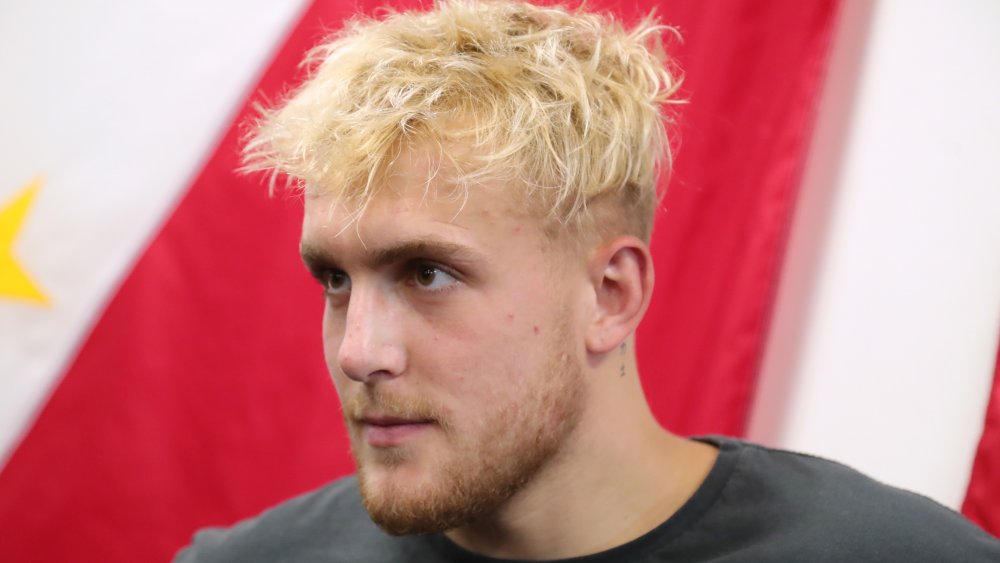 Leon Bennett/Getty Images
As it turns out, the FBI raid at Jake Paul's house doesn't appear to be about partying. "The FBI is investigating allegations of criminal acts surrounding the incident at Scottsdale Fashion Square in May 2020," the FBI reportedly told TMZ on Aug. 5, 2020.
To refresh your memory, Paul got charged with trespassing and unlawful assembly after he allegedly entered the Scottsdale Fashion Square mall during the Black Lives Matter protests, which were in response to the death of George Floyd, a 46-year-old Black man, according to NBC News. Videos taken at the mall showed people stealing merchandise and vandalizing property, and, although Paul claimed in a statement that he was there "strictly documenting" the situation, the police found there was enough to charge him with the two misdemeanors. 
Paul's friend, Arman Izadi, and a third person, Andrew Leon, also got charged with misdemeanors. 
However, the Scottsdale Police Department has since dropped the charges against the group, telling BuzzFeed News: "...it is in the best interest of the community to dismiss misdemeanor charges without prejudice so that a federal criminal investigation can be completed." 
It remains to be seen how the investigation will unfold — stay tuned.