The Truth About Dick Van Dyke's Relationship With His Much-Younger Wife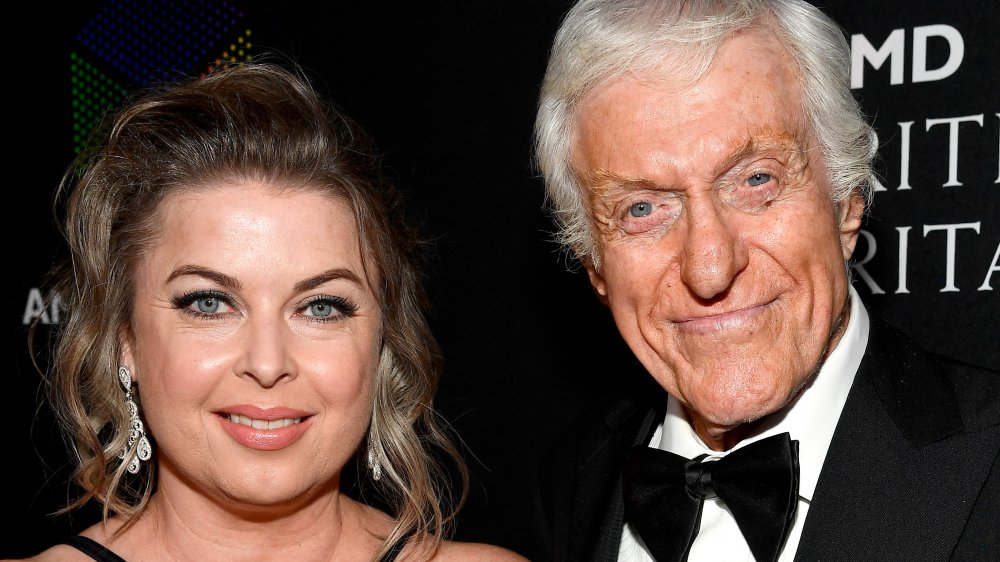 Frazer Harrison/bafta La/Getty Images
For more than seven decades, comedian Dick Van Dyke has sang and danced his way into the hearts of fans across the globe. With his charismatic smile and hilarious antics, Van Dyke's appeal bridges the gap between audiences both young and old. Thus, it's no shock that the spry nonagenarian found love with Arlene Silver, a makeup artist who's 46 years his junior. Yet while onlookers might scoff at the age difference — Silver is young enough to be his daughter, after all — age means nothing when you've found your other half. And, as Van Dyke told Parade in 2013, marrying Silver was "one of the smartest moves [he] ever made."
"We don't feel the age gap," he told The Guardian in 2016. "I'm emotionally immature and Arlene is very wise for her age, so we meet in the middle." Silver shared the sentiment in a 2013 interview with HuffPost. "He is a lot of fun. He's not immature in a bad way. He's immature in a good way with the wonder of a child," Silver said. "He's just fun, he's open-minded. He's not stuck in his ways at all. We're both like children. We feel like we're both having a second childhood."
Despite some initial doubts, the two married on Feb. 29, 2012, and they have lived happily ever after ever since. "It's an absolute fairytale!" Silver added. "It's like a modern day My Fair Lady. Every day, we still don't believe that this is our life. Dick is definitely my prince!"
Dick Van Dyke met Arlene Silver at the SAG Awards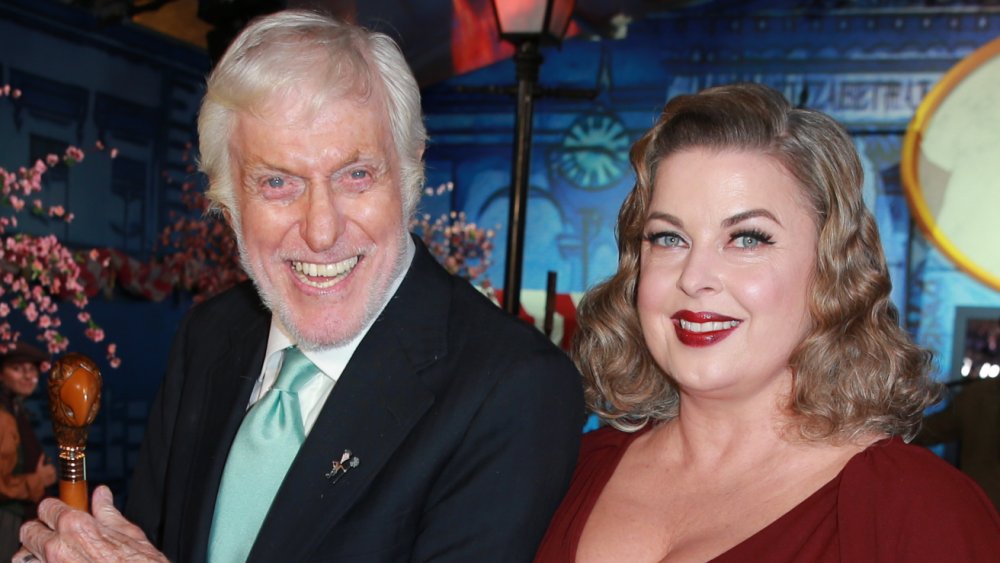 Rich Fury/Getty Images
Although actor Dick Van Dyke was dating actress Michelle Triola Marvin when he first crossed paths with Arlene Silver at the SAG Awards, he was immediately drawn to the makeup artist. "I never approached a strange woman in my life," the star told Oprah: Where Are They Now? (via HuffPost). "[It was] instinct. So, I walked over, sat down and introduced myself." Yet, while Silver knew of Van Dyke, she wasn't familiar with his work. "I knew who he was, but I had no idea why I knew who he was," she said.
However, the two didn't truly connect until after Marvin passed away. Van Dyke hired Silver and their friendship quickly grew into something more, as she "just felt a little different" once they began working together. "I didn't really realize how powerful the relationship was becoming," she told HuffPost. "I would come over but I didn't want to bother him I guess. He gets so many people around him I didn't want to be intrusive, so I would just say I'll come over after work and we'll have dinner, and it turns out he was looking forward to it the whole day."
"She would drop by, cook my dinner or bring me dinner, and just took care of me," Van Dyke added (per HuffPost). "So, I mean, I had to marry her. I became totally dependent!" And of course, these two have been singing and dancing ever since.
Arlene Silver keeps Dick Van Dyke on his toes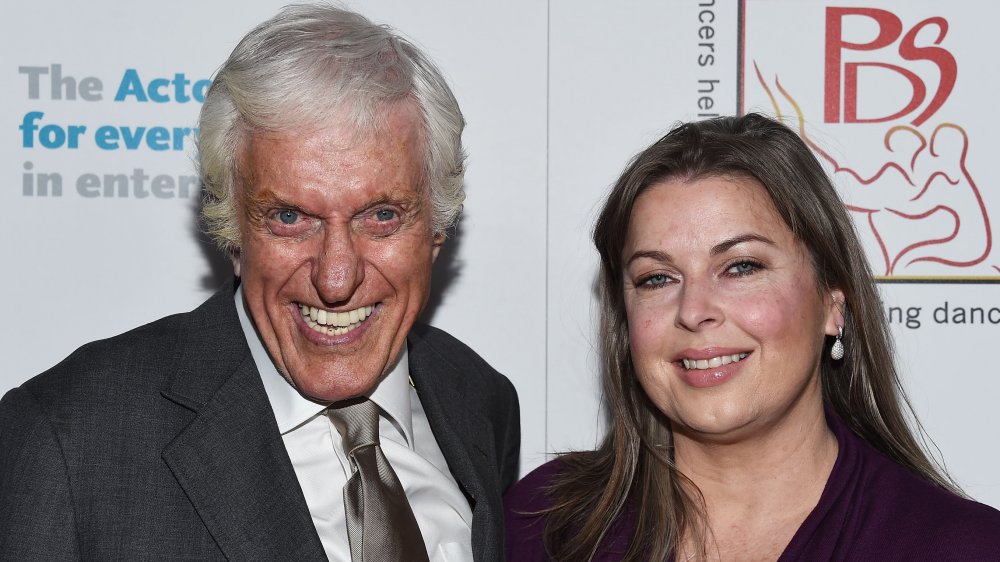 Amanda Edwards/Getty Images
While Dick Van Dyke's wife Arlene Silver might be 46 years younger than the TV icon, her youthful nature helps the actor "keep moving" in his 90s. "You can't sing and be depressed at the same time. My wife is a good singer and dancer so there's a lot of singing and dancing going on around here," Van Dyke told People. "I got up the other morning, she was in the kitchen doing the dishes and she had her tap shoes on, and she was tap dancing while she was doing the dishes!"
And when they're not literally moving, the pair is busy making moves in the entertainment industry. Silver told HuffPost that they have been at work on the early phases of a show about their home life and marriage. "It originally revolved around Dick's life," Silver explained, "but then I'm so much a part of his life it seems like it's becoming sort of a portrait of an unusual relationship and how well it works... just that love is ageless."
Silver also noted that she'd never been married before, and while she "went through a lot of frogs to get [her] prince," Van Dyke is "the perfect partner" for Silver. "I do my best to take care of him and make him happy," she said. "I just think me being here is making him happy. I cook for him and I love taking care of him." They couldn't be cuter!