Here's How Nick Cannon Escaped Gang Life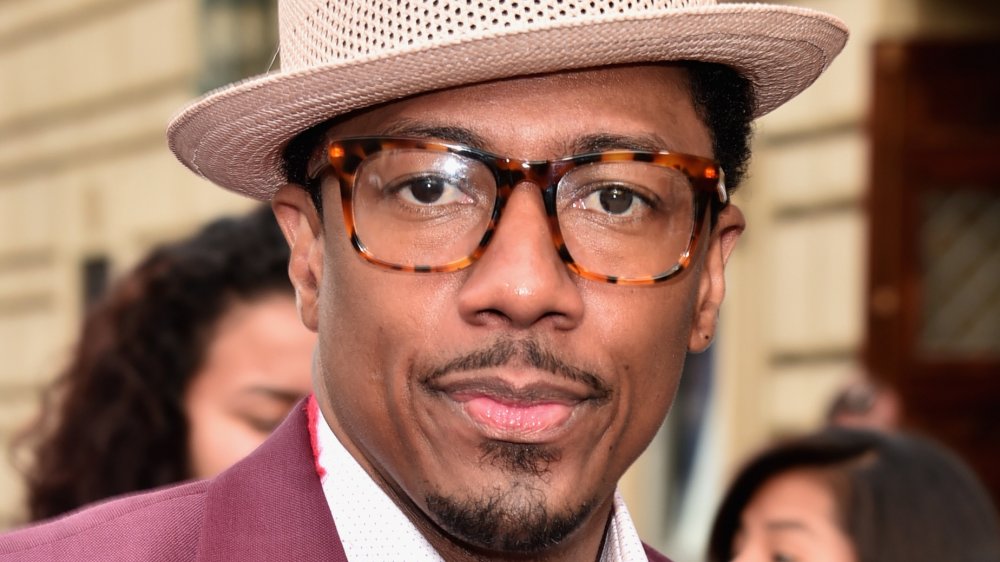 Alberto E. Rodriguez/Getty Images
Nick Cannon might be living in the lap of luxury now, but his life wasn't always easy. The multi-hyphenate entertainer grew up in a tough part of San Diego and grew up in gang culture.
In an interview with VladTV, Cannon opened up about his troubled past. He admitted to dressing the part in the early '90s and wearing Blood colors, "but I never even tried to glorify that because I felt like I got out of that unscathed." Others weren't so lucky. "I lost a lot of friends to senseless gang violence," he said. "A lot of people still locked up right now."
After dedicating himself to the art of stand-up comedy, Cannon caught a break at age 18 in 1998. That's when Nickelodeon hired him to star in the sketch comedy show All That. Cannon credits the opportunity as the catalyst that helped him escape gang life. "Once Nickelodeon called, I locked in. I forgot about all of that stuff," he told VladTV. 
He left his troubled past behind him and moved to Hollywood, but Cannon considers himself the exception; not the norm. A father of three (with ex-wife Mariah Carey), Cannon is open about his violent past in the hopes that he can inspire others to walk the straight and narrow. "I thought being a gang member was the coolest sh*t ever" he tweeted in 2014, "until I got shot at! I been okay with being corny ever since #RealTalk."
Nick Cannon escaped gang life but still attracts controversy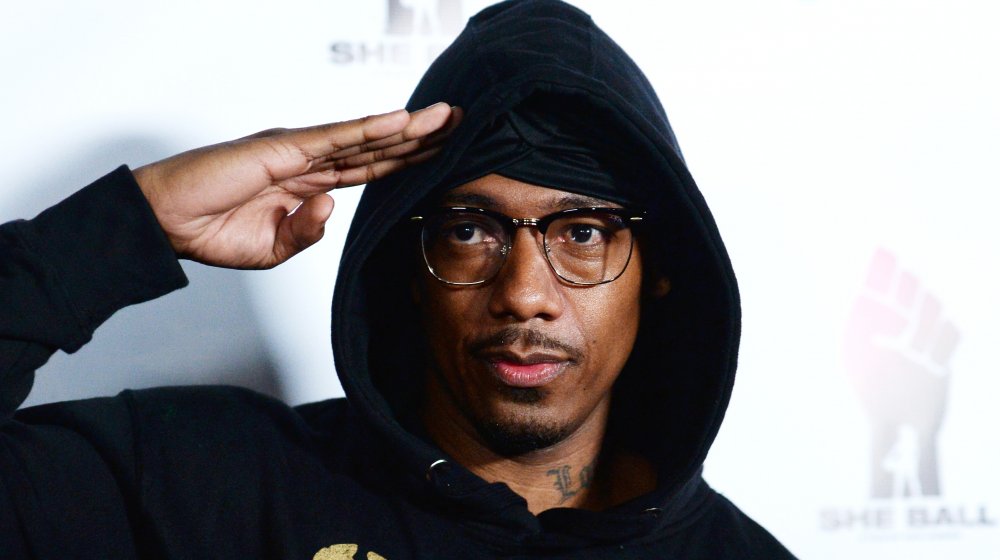 Amanda Edwards/Getty Images
Despite trying to do right by his kids, Nick Cannon often finds himself at the center of tabloid controversies. He faced severe backlash in July 2020 for antisemitic remarks he made on his podcast. In a conversation with rapper Professor Griff (who was ousted from Public Enemy over anti-Semitic comments in '89), Cannon said, "You can't be anti-Semitic when we are the Semitic people. When we are the same people who they want to be. That's our birthright. We are the true Hebrews." 
Viacom, which owns Nickelodeon, promptly responded by issuing a public apology and ending its 20-year partnership with the Wild 'N Out host. Cannon took to Twitter to offer his own apology. "First and foremost I extend my deepest and most sincere apologies to my Jewish sisters and brothers for the hurtful and divisive words that came out of my mouth during my interview with Richard Griffin," he tweeted. He went on to say he's been seeking counsel with rabbis and wants to continue to educate himself about Judaism.
Even though his career with Nickelodeon seems to be over, Cannon's tenure in Hollywood is not. At the time of this writing, Cannon remains the host of Fox's hit TV series The Masked Singer and continues to speak out on social issues that matter to him.