The Real Reason Miles Teller And Shailene Woodley Hated Kissing Each Other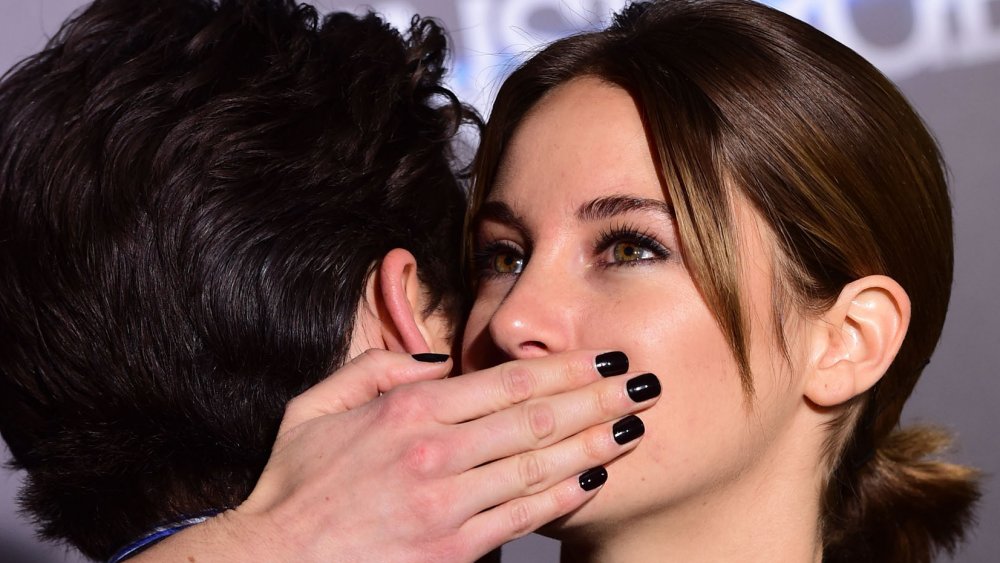 Tyler Boye/Getty Images
Actors Shailene Woodley and Miles Teller began their professional relationship in the 2013 teen flick The Spectacular Now. They play the typical "opposites attract" characters who unexpectedly fall in love. These two then went on to play enemies in the dystopian science fiction Divergent series, but they might have gotten a head start on playing nemeses on the set of their first film.
In The Spectacular Now, Woodley and Teller play teenagers who do what hormonal, passionate teens do. They kiss — a lot. In a 2013 interview with Vulture, the stars basically admitted to torturing each other during those intimate moments. Teller said he stubbornly drank Gatorade before every kiss, which frustrated Woodley. "She would be like, 'Are you serious? You're gonna kiss me after that?'" he recalled. "I was like, 'Yeah, I am.'"
Woodley didn't let Teller get away with all the antagonizing fun, though. Teller said he was disgusted by her herbal supplements, which she consumed right before lip-locking scenes. According to Teller, "...they tasted like crap ... We put stuff in our mouths so we could just offend each other."  
Woodley also supposedly took issue with Teller's sweet tooth. When he ate a Honey Bun before one of their smooch scenes, she griped that he was "going to taste like processed food." Tiles quipped, "You're literally biting a raw onion before this because it helps your digestion, but I can't eat a Honey Bun."
Woodley confirmed Teller's tales about their tongue-twisting troubles. "It was just this ongoing back-and-forth," she said.
Shailene Woodley kiss and told ... a little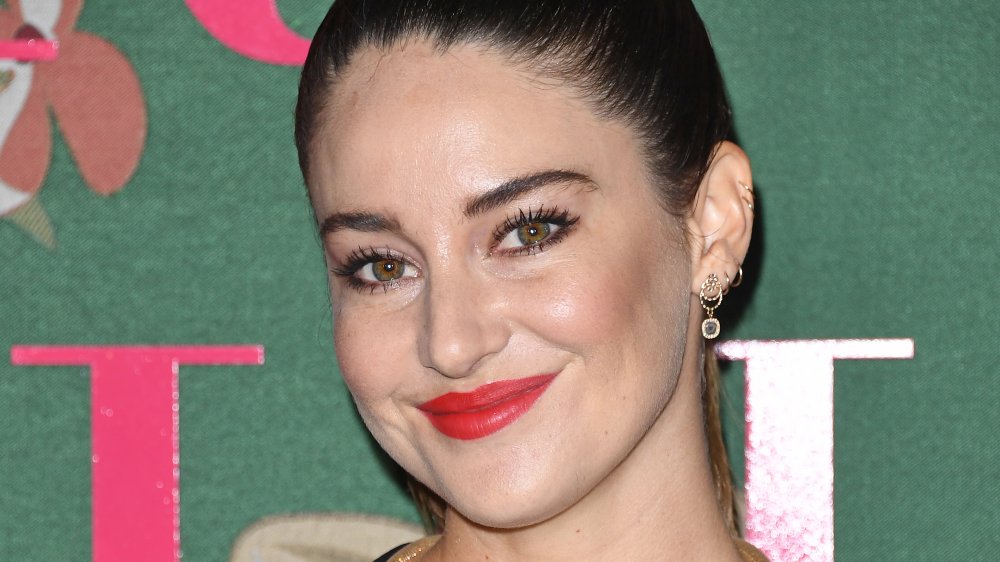 Daniele Venturelli/Getty Images
The foul-breath kisses between Shailene Woodley and Miles Teller must have been worth it, considering the couple was nominated for "best kiss" at the 2014 MTV Movie Awards. In fact, the Big Little Lies actress admitted that she actually enjoyed kissing Teller, along with some of her other male co-stars. 
"I feel like I hit the jackpot. They're all great kissers," she gushed to MTV News. The additional kisses she's referring to include Theo James in Divergent and Ansel Elgort in The Fault in Our Stars (who also plays her brother in the Divergent movies).
Better yet, when Teen Vogue asked Woodley about hookups with co-stars after filming had wrapped, she coyly responded: "Well, that might have happened on something." She didn't name names, but some of her other male co-stars include George Clooney and Nick Krause in The Descendants, Shiloh Fernandez from White Bird in a Blizzard, and Daren Kagasoff and Ken Baumann from the The Secret Life of the American Teenager. Color us intrigued.
So where do things stand between Woodley and Teller today?
Will Shailene Woodley & Miles Teller ever lock lips again?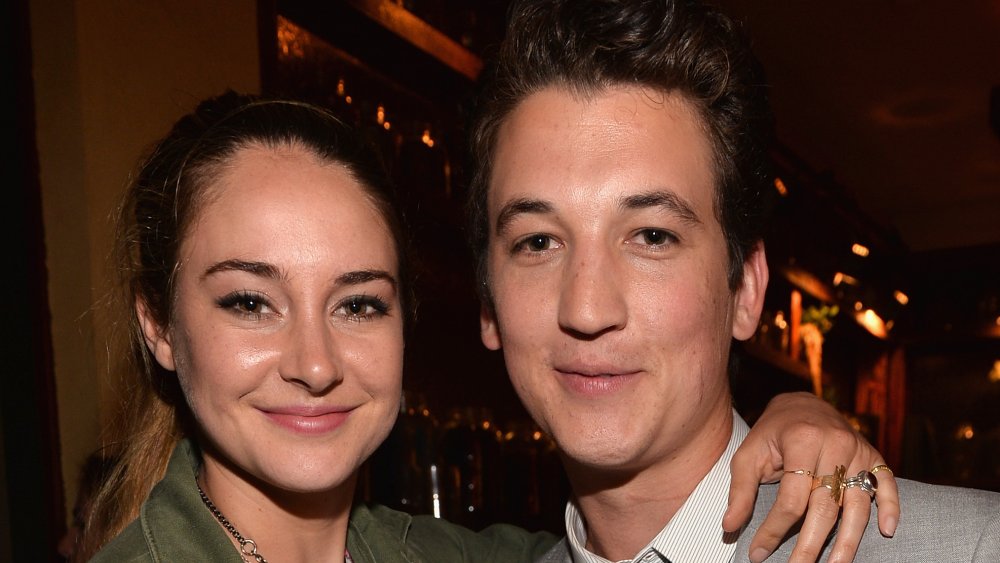 Alberto E. Rodriguez/Getty Images
Shailene Woodley and Miles Teller joked about purposely annoying each other during kissing scenes in The Spectacular Now, but it's safe to say they would sign on for the task again. 
Woodley admittedly thinks Teller has great lips for kissing, and Teller appeared light-hearted about the whole ordeal when he appeared on The Tonight Show Starring Jimmy Fallon. Woodley even sweetly compared her and Teller's relationship to that of A-list legends George Clooney and Julia Roberts. "Their relationship I could see being our relationship in 20 years, and that really is special," she told Vanity Fair.
Woodley has a few projects in the works, including a 2021 thriller about a Guantanamo Bay prisoner called Prisoner 760. She appears alongside Jodie Foster, Benedict Cumberbatch, and Zachary Levi. Teller is waiting for Top Gun: Maverick, starring Tom Cruise, to be released in 2021. Woodley and Teller don't have any mutual projects at this time, but we're crossing our fingers for more Hollywood high jinks soon.