The Real Reason Melania Trump Renegotiated Her Pre-Nup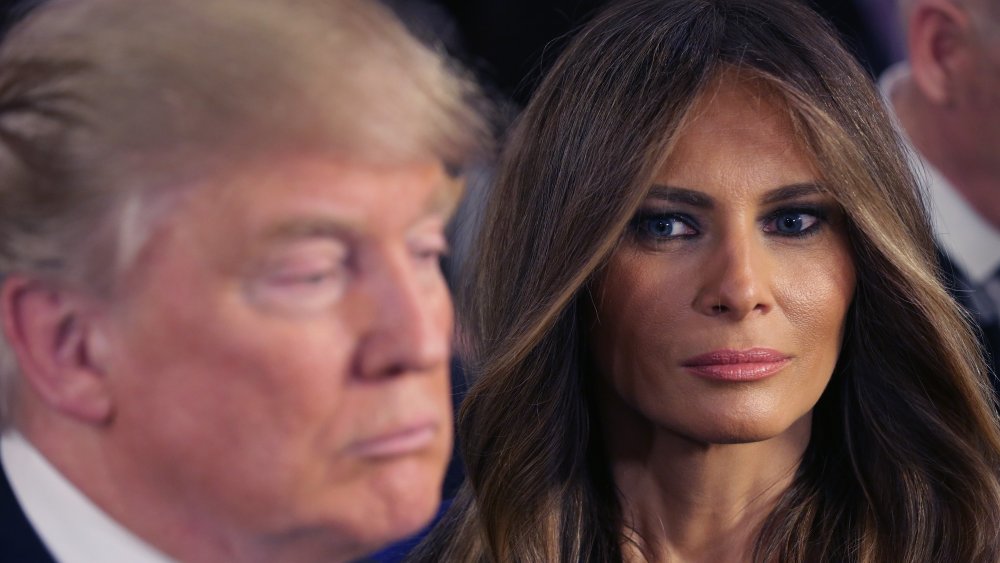 Chip Somodevilla/Getty Images
First Lady Melania Trump has proven she's as shrewd of a negotiator as her business-minded hubby, Donald Trump.
In 2016, after Trump became president, Melania Trump was slow to join her husband in taking up residency in the White House. She stayed in New York and the assumed reason was that she didn't want to "interrupt their then-10-year-old son Barron's school year," per The Washington Post. As the outlet reminds, it was a stressful time for the couple's public image, as taxpayers had to bear the hefty fee of security for the first lady and Barron in their continued residency in New York.
It wasn't like Melania and Donald's marriage was so great at that point either. According to The New York Times, Trump's campaign was "brutal" with accusations of Trump's infidelity and the harrowing Access Hollywood clip of Trump saying that he could grab women. It's no surprise that Melania needed some time apart from her rather infamous husband. But she also capitalized on that time away from Washington for some serious financial gain.
Melania Trump takes care of her son, Barron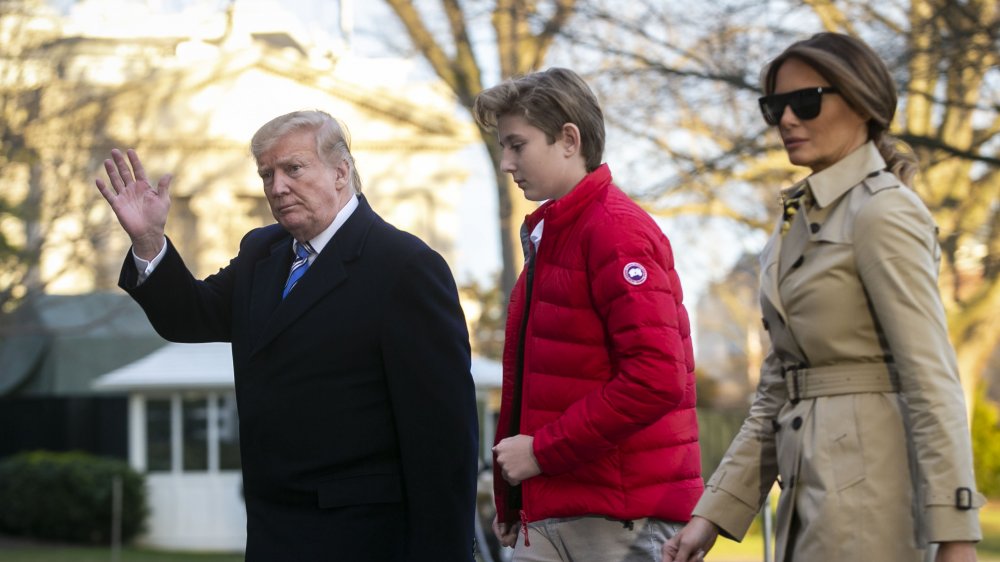 Al Drago/Getty Images
A new book, The Art of Her Deal: The Untold Story of Melania Trump by Mary Jordan, shows that Melania Trump knows how to negotiate her way into a better pre-nup. Jordan, a reporter for The Washington Post, said that Melania was slow to move to Washington after Trump's presidential win in 2016 for a very specific reason. According to The Washington Post, Melania used "her delayed arrival to the White House as leverage for renegotiating her prenuptial agreement with President Trump."
Jordan writes that Melania took her time moving down to Washington in order "to amend her financial arrangement with Trump," per the outlet. However, this wasn't exclusively for her gain but rather to benefit their son, Barron.
Melania felt that Trump's three oldest children were in better financial standing, and so Melania "wanted proof in writing that when it came to financial opportunities and inheritance" that her boy would be looked after, Jordan writes (per The New York Times).
The White House denies these claims. According to The New York Times, Melania's chief of staff, Stephanie Grisham, told the outlet: "Yet another book about Mrs. Trump with false information and sources. This book belongs in the fiction genre."
But Jordan is no lightweight. The Pulitzer Prize-winning reporter was tireless in her research, as The Washington Post explains: "For her book, Jordan conducted more than 100 interviews, with everyone from the first lady's Slovenian schoolmates to former New Jersey governor Chris Christie."