Bette Midler's Daughter Looks Exactly Like The Legend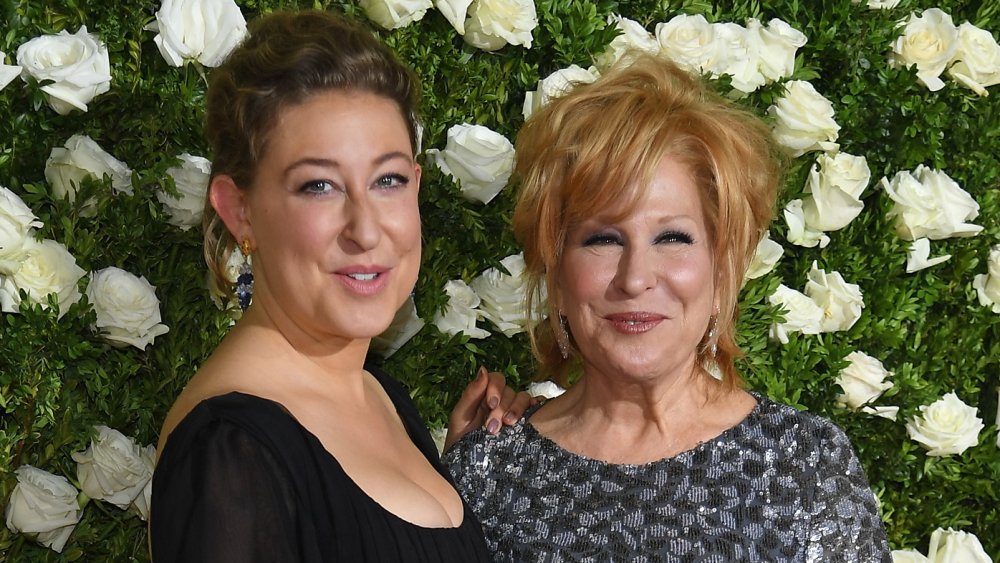 Dimitrios Kambouris/Getty Images
In September 2019, Hollywood legend Bette Midler earned rave reviews for her role in the Ryan Murphy series The Politician on Netflix. The series premiered its second season in June 2020, and Midler returned as a regular cast member as campaign manager, portraying Hadassah Gold to Judith Light's Dede Standish. They square off against Payton Hobart (Ben Platt), a young hopeful wishing to take Standish's New York State Senate seat.
But the hit role isn't the only thing Midler is excited about lately. The Divine Miss M added to her family in June 2020, when her daughter, Sophie von Haselberg, got married. Von Haselberg, who closely resembles the entertainer, is also an actor, and like her famous mom, appeared in a political Netflix series — House of Cards. Interestingly enough, Von Haselberg initially tried to avoid the acting bug, telling Town & Country in 2017, "I studied a lot of things, I've lived in a bunch of places, and I tried not to become an actor. My mom, when I was a kid, would tell me, 'Save yourself.' She didn't want me to go into the business, even though in the back of my mind I always knew it was what I would end up doing."
Now that we've caught you up to speed on von Haselberg, let's take a look into how she pulled off a wedding during the coronavirus pandemic, and what advice Midler has for her lookalike daughter.
Sophie von Haselberg is the apple of Bette Midler's eye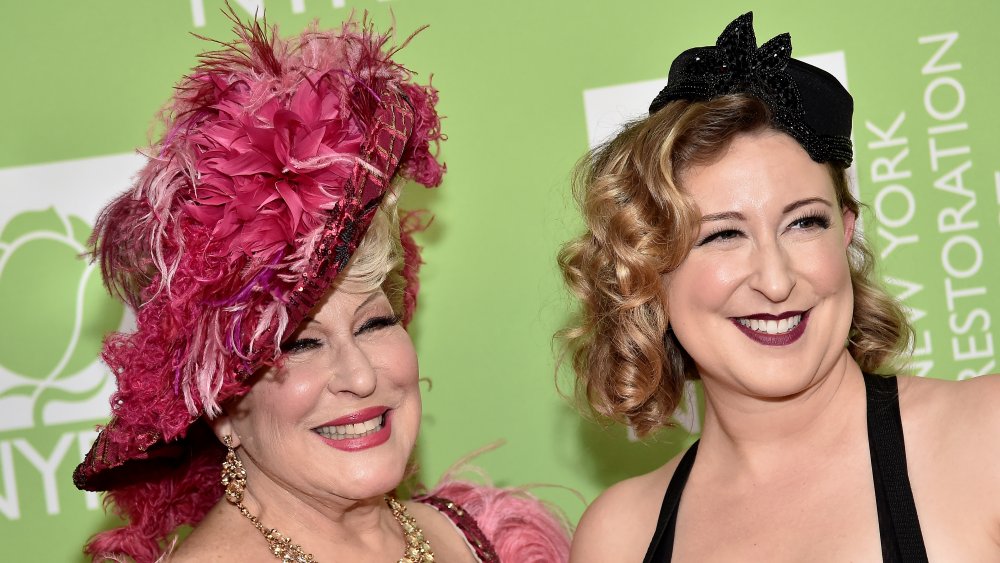 Steven Ferdman/Getty Images
Sophie von Haselberg — who has Better Midler's eyes and bone structure (seriously, the resemblance is uncanny!) — is the only child of the actor and Martin von Haselberg, one half of the performing art group the Kippy Kids. The couple has been married since 1984.
Midler gushed about her beautiful daughter's wedding when chatting to Manila Bulletin in June 2020, sharing (via People), "I think my daughter is going to have a great time. She laughs incessantly, she sings, she dances. They both do and they are very joyful together. So it gives me a lot of happiness, tremendous happiness." In another quote, Midler shared, "My daughter brings me so much happiness."
So what's next for von Haselberg? It looks like the California native will continue her acting career, as she had roles on Pose and American Princess in 2019. But don't expect von Haselberg to copy her mom's career anytime soon. "I've definitely been in for auditions where people have been like, 'Oh, you could play Bette Midler in a biopic.' And I'm like, 'Ha-ha-ha,'" she explained to Interview magazine in 2017. "In other auditions, people know. I like to think that because I went to school and I've been out for three years and I've done enough projects that I'm proud of, hopefully that's not the first thing on people's minds. But I understand that obviously that's always going to be a factor, and so be it."