Here's How Much Jared Goff Is Really Worth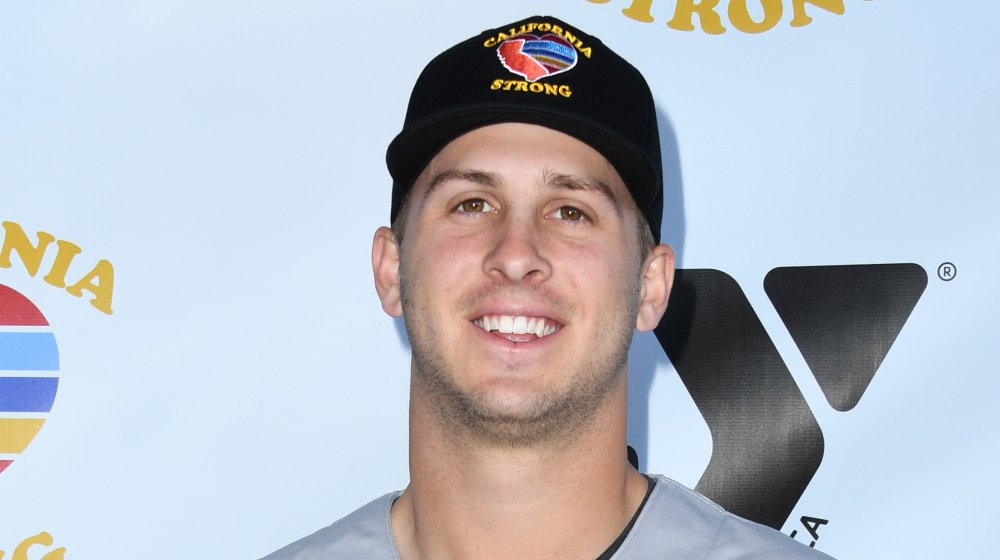 Jon Kopaloff/Getty Images
Los Angeles Rams quarterback Jared Goff hasn't been a pro footballer for very long, but he's already raking in the cash. He was the #1 draft pick by the Rams in 2016, and with that high ranking also comes a fat paycheck. According to Celebrity Net Worth, Goff signed a four-year $27.9 million contract with the team in 2016, making him the highest-paid draft pick from the 2016 class.
Oh, but wait — that's not even the end of it. According to the Los Angeles Times in late 2019, Goff and the Rams agreed to a contract extension, and you're going to want to sit down for this. Goff committed to a four-year contract extension through 2024, and the Times reported: "Terms of the deal were not disclosed, but it is worth $134 million, with a record $110 million guaranteed, a person with knowledge of the situation said. Goff had two years left on his rookie contract, making the total value of the package worth $161 million."
Looks like the Rams' appearance in the 2019 Super Bowl really helped boost Goff's cred with the team — and his wallet. But let's dig deeper into his actual net worth.
Jared Goff rakes in additional millions from endorsements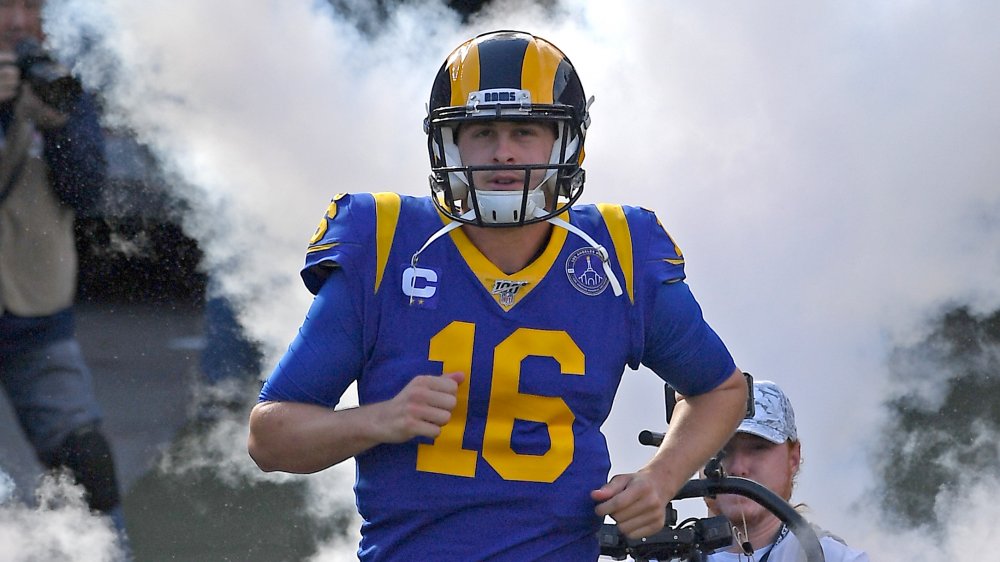 Jayne Kamin-oncea/Getty Images
Altogether, Jared Goff's net worth is about $30 million as of 2020, according to Celebrity Net Worth. In addition to Goff's salary from the LA Rams, he also has a number of sponsorship deals. Celebrity Net Worth reported he earns around $2 million per year from endorsing Red Bull, BMW, Bose, Banana Republic, Nike, and Pizza Hut. Goff even has his own clothing line, JG16, that gives him additional income.
On top of the money he's bringing in, Goff also has some real estate in his portfolio. Per Celebrity Net Worth, he reportedly sold his first home and bought a new one in Southern California in the same month in 2018, and bought an even newer home in May 2020 in Hermosa Beach, Calif. The newest home had a price tag of about $6 million.
His net worth of $30 million can be seen as modest in comparison to the rest of the NFL — the highest-paying contract for 2020 goes to Russell Wilson, who's sitting at $35 million, according to the NFL's website. However, Goff is plenty early in his career, so it stands to reason that his monetary value will only continue to rise as well.