Chloe Grace Moretz, Brooklyn Beckham Split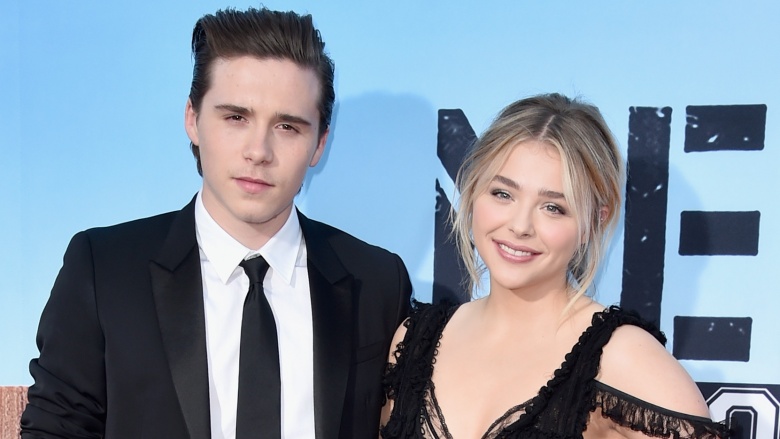 Getty Images
Chloe Grace Moretz and Brooklyn Beckham have split, sources for Page Six reported Aug. 31, 2016. The reason behind their breakup remains unclear. However, sources claim Beckham—the son of soccer great David Beckham and former spice girl Victoria Beckham—is now back in London after spending the summer in Los Angeles with Moretz.
After dodging rumors for more than a year, Moretz confirmed the couple was dating on a May 2016 episode of Watch What Happens Live! "We're in a relationship. It's fine. It's no biggie. And I think that, you know, the more I don't make it mysterious, the more that people don't care," she told host Andy Cohen (via E! News). "So yes, we're in a relationship." She also admitted to being "shady" when she played down their relationship on a previous episode.
The couple made their official red carpet debut together about a week later at the premiere of Moretz's movie, Neighbors 2: Sorority Rising.
Shortly after she took her relationship public, the 19-year-old star of Hugo (2011) gushed about Brooklyn in a June 2016 interview with Elle magazine. "My boyfriend is a huge support," she said. "I mean, don't get me wrong, I don't need a man for anything, but when I'm feeling bad about myself, he's like, 'Stop. Look at what you say in interviews. Look at what you stand for. Listen to your own words, because you're as beautiful as you say you are! All young women are more beautiful than they think, you know. And I like you more in sweatpants than I do when you're on a red carpet.' And it's nice to have a young man who's 17 years old be able to look at a woman that way. I think it means we're on the right track."
Just two weeks ago, Brooklyn posted a lovey-dovey photo to his Instagram that showed him carrying Moretz in his arms. "Keeping her safe," he wrote, alongside a heart emoji.
Reps for the couple did not comment on the reported split.