The Tragic Childhood Of Prince Philip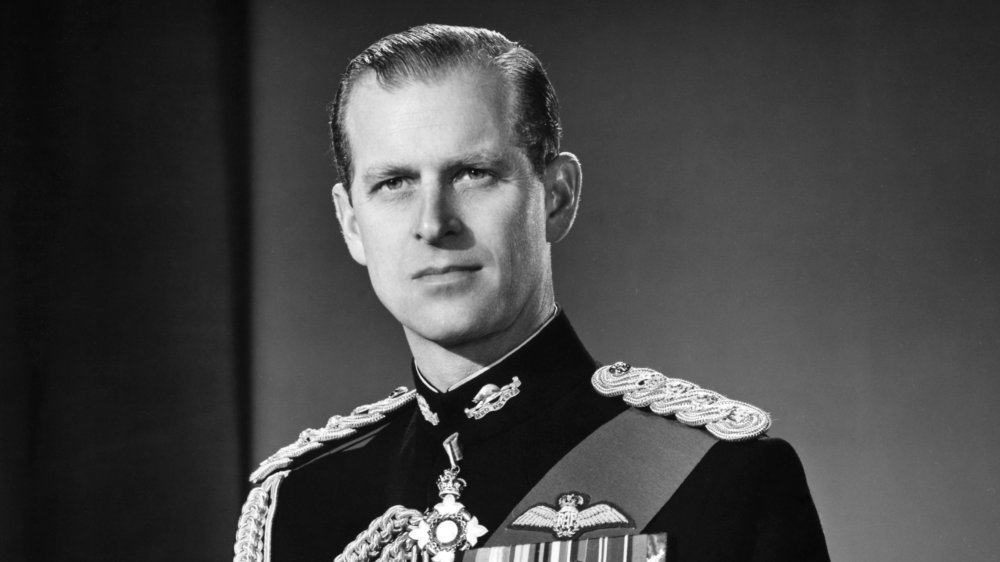 Michael Ochs Archives/Getty Images
Prince Philip married Queen Elizabeth on Nov. 20, 1947 to great pomp and circumstance, according to O, The Oprah Magazine. Since then, he's lived a life in the public eye and received such fascination that Netflix created the historical (and somewhat fictional) retelling of the royal family's life in The Crown. Happy news for fans of the show: The streaming giant confirmed that there will be a sixth season for The Crown, according to the New York Times. So get ready to whip out your plastic tiara and snuggle those Corgis!
The British royals continue to be a subject of much fascination. The family isn't short on scandals, for one. Plus, there are all the traditions they follow, like who can wear crowns and when, that are infused with a deep history. Prince Philip seems to be one of the less talked-about royals lately, but that doesn't mean he's not essential to the family. Fun fact, too: He's a lot like his daughter-in-law, Kate Middleton, for one very significant reason. And while he seems to live a life of glamour, Prince Philip actually had a really sad childhood, including moments that were downright traumatizing.
Philip's childhood was tumultuous and rootless with no sense of family. In a famous interview with the Independent in 1999, the interviewer asked what language he spoke at home. Philip simply asked, "What do you mean, 'at home'?" Keep reading to hear what the royal survived.
Inside Prince Philip's strained relationship with his mother, Princess Alice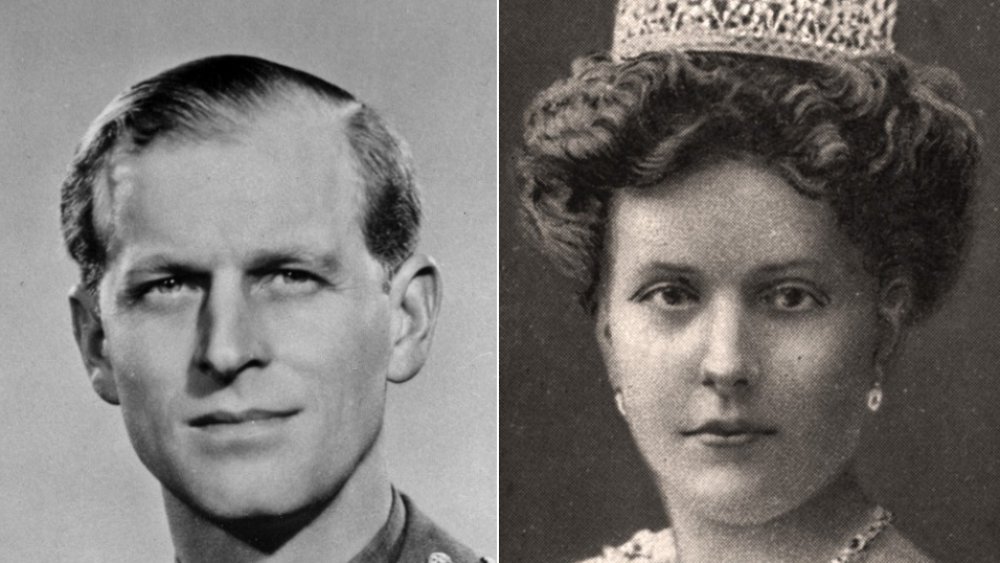 Apic, Print Collector/Getty Images
Prince Philip, also known as the Duke of Edinburgh, was born in Greece to "Greek and Danish royal families," according to Express. An anti-monarchist uprising forced his family to flee, so Philip left the country when he was only a baby, and on top of that, his father was accused of treason and banished. According to Vogue, baby Philip was smuggled out in an orange crate.
This enforced flight left Philip and the rest of his family living nomadically for years. According to Town & Country, they found sanctuary in Paris, but Philip's mother, Princess Alice (pictured right), had been deeply distressed by the turbulence in Greece. The author of the biography Young Prince Philip, Philip Eade, wrote about this impact on the children, especially Philip, who was the youngest (via Town & Country): "His mother's nerves had been badly strained by the family's exile from Greece, and because of this the children were regularly packed off to friends and relations."
It wasn't long after that Princess Alice's mental health became even more strained, and in 1931, "she was confined to a sanatorium in Switzerland." The children, who had been taken out for the day, came home to find their mother gone. Princess Alice later became a nun. But this wasn't the end of Prince Philip's loss of familial connections. 
Prince Philip lost his favorite sister in a tragic accident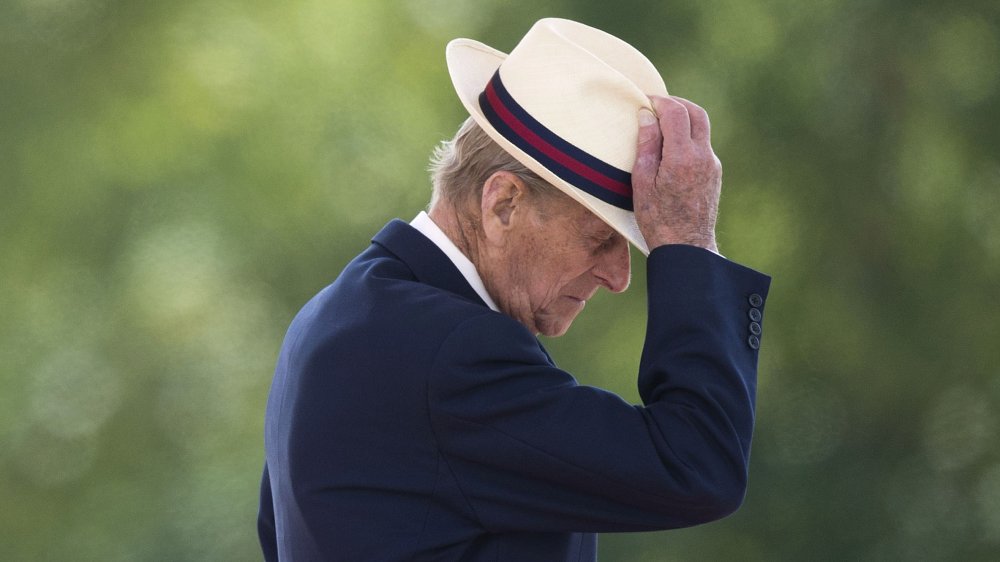 Nigel Treblin/Getty Images
To still make alliances through marriage, Prince Philip's four older sisters married German aristocrats and lived in the country of their husbands, per Town & Country. His father was stationed in France, and according to Vogue, essentially ran off with his mistress. Philip later said, "It's simply what happened. The family broke up. My mother was ill, my sisters were married, my father was in the south of France. I just had to get on with it. You do. One does."
His mother, Princess Alice, was so ill that Philip neither heard from her nor saw her from 1932-1937, so at the age of 10, Philip was alone in the world, according to the Independent. Alice, who was the great granddaughter of Queen Victoria, had powerful relatives who stepped in to facilitate Philip's care. He was sent to a boarding school in Scotland called Gordonstoun, per Town & Country.
Tragedy hit again in 1937 when Philip's most beloved sister, Cecilie, died in a plane crash with her husband and children, according to Express. To make matters even more harrowing, Cecilie was pregnant and gave birth to a baby boy on the flight who was also found in the rubble, per Vogue. Then in 1945, Philip's father died before they could see each other again.
It's no wonder The Crown chose to portray Philip as such a tragic figure. What a painful childhood to survive.