Everything We Know About Ed Sheeran's Baby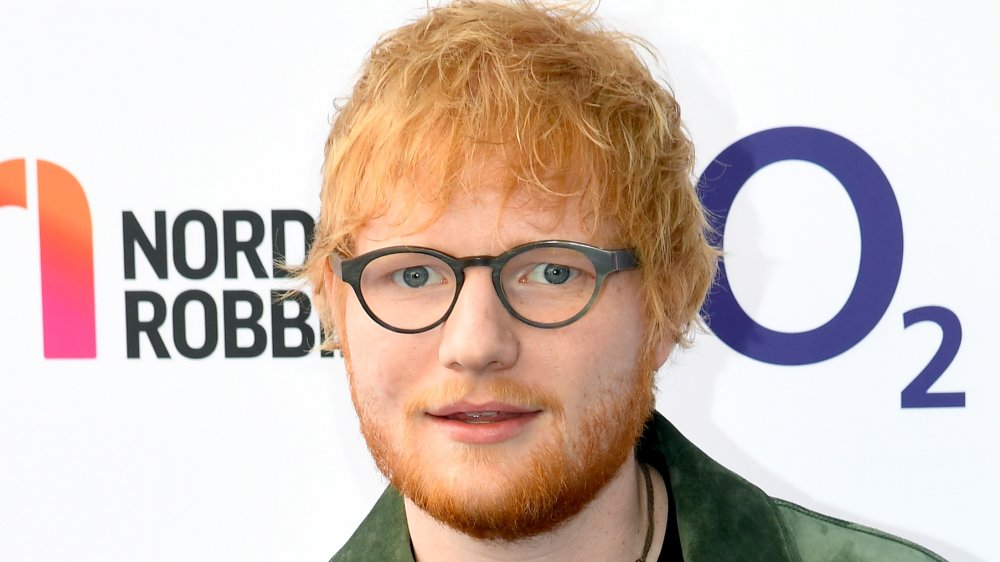 Dave J Hogan/Getty Images
In a summer full of bad news, here's some good: Ed Sheeran and wife Cherry Seaborn are reportedly expecting their first child. In August 2020, the Mirror reported that Sheeran is "over the moon" about his growing family, adding that a source claimed the mom-to-be was "in the final stages of her pregnancy."
In typical Sheeran fashion, the "Shape of You" singer hasn't exactly been shouting the baby news from the rooftops. "They're very excited, but have kept things very low key," a source told The Sun. The insider added: "Lockdown was a perfect excuse not to be seen out and about too much, but things are getting closer and the excitement has been building so they have started telling friends and family." 
According to the outlet, the baby is due in late summer 2020. While we wait for the next big announcement, here's everything we know so far about the little bundle of joy.
From high school sweethearts to mom and dad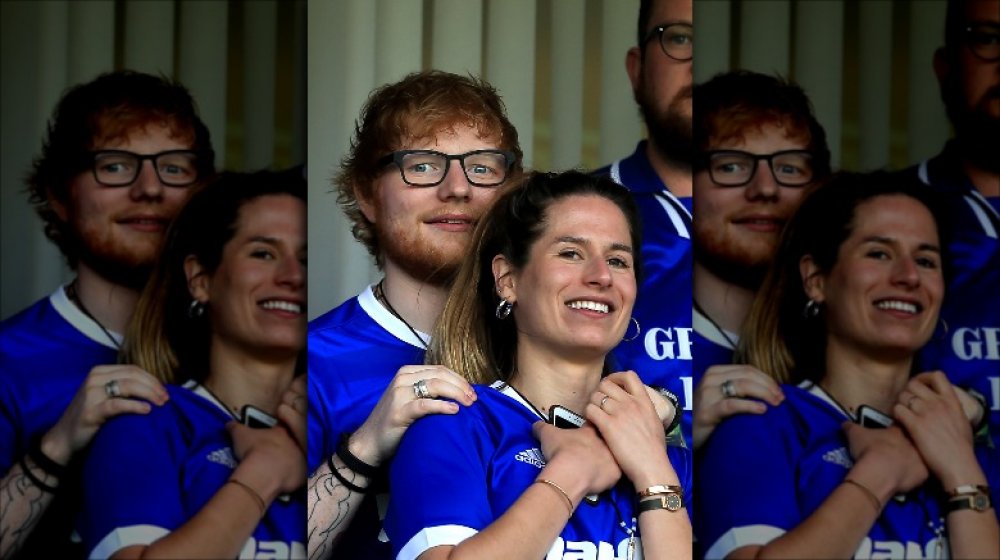 Stephen Pond/Getty Images
It's safe to say that the father-to-be didn't let fame go to his head. Instead of dating a model or another celebrity like a lot of 20-something musicians, Ed Sheeran found love with a high school classmate. Sheeran and Cherry Seaborn were born and raised in Suffolk, England and were pretty close growing up, per O, the Oprah Magazine. According to People, even though they've known each other for years, their romance was a slow burn.
Like many high school friendships, the two drifted apart after graduation. Sheeran studied music at the Academy of Contemporary Music in Guildford, England (where he apparently failed six music classes) and Seaborn moved stateside to study molecular biology at Duke University in North Carolina, per the Daily Mail. The two ended up reconnecting at Taylor Swift's famous Fourth of July party in 2015. After that, they casually dated before fate presented the perfect opportunity to fall in love. 
In an interview with Zane Lowe on Beats Radio 1, Sheeran explained that his then-girlfriend quit her job in New York and moved back to London, so it seemed like the perfect opportunity to spend some quality time together, especially since Sheeran took some time off, too."This has been the first time I've actually had the time to fall in love properly," he gushed.
It seems like the year off did the trick. In 2018, Sheeran announced that they were engaged, per People, and they tied the knot the same year in a super secret ceremony.
Ed Sheeran is already a pet parent
Ed Sheeran and Cherry Seaborn are already parenting pros — well, pet parenting pros, at least. The two have co-parented their Instagram famous cats for years. As of this writing, Calippo and Dorito have over 300,000 followers on their joint Instagram, the Wibbles. 
Sheeran told People in 2015: "Me and Cherry literally had them from birth, and they think that we're their mother, from our warmth and our smells," The couple's dedication to their fur babies knows no bounds. In the same interview with People, Sheeran described an incident in which Dorito escaped from a third-story window and became trapped in a neighbor's garden. 
Seaborn was quick to action, though, and came up with an ingenious way to save the animal: "... Cherry tied all of her scarves together onto a laundry basket and put food in it and lowered it down and picked her back up," Sheeran bragged. Sounds like these two are already well on their way to being purrrfect parents.