People Caitlyn Jenner Should Start Dating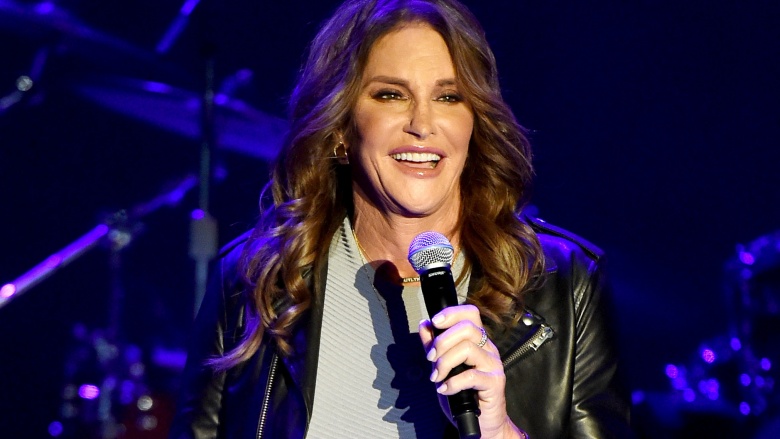 Getty Images
From her Diane Sawyer interview to her acceptance speech for the Arthur Ashe Courage Award at the ESPYs, Caitlyn Jenner remains dedicated to raising awareness on transgender rights issues. That said, she became a tabloid celebrity when she was Bruce Jenner, husband of Kardashian family matriarch, Kris Jenner. The reality TV bug must have stuck, because Caitlyn has her own show now, I Am Cait, and her nascent dating life will almost certainly play a big part. Here's a list of ladies (she's still attracted to women) who we'd like to see her with.
Gillian Anderson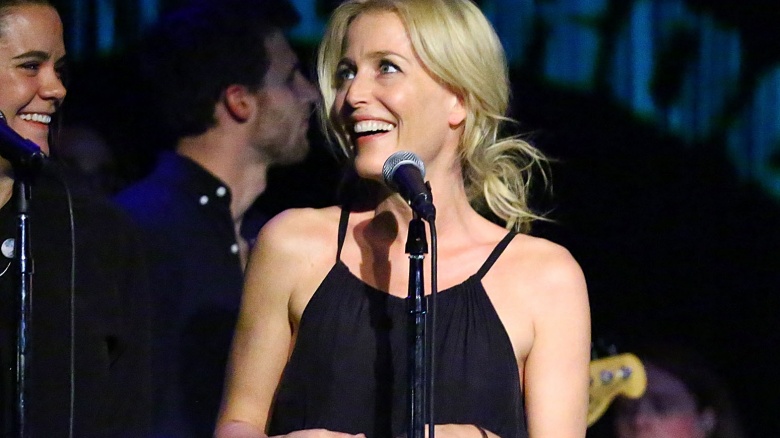 Getty Images
Addressing her sexuality in an interview with The Telegraph, Gillian Anderson said, "To me, a relationship is about loving another human being: their gender is irrelevant..." which is a wonderfully accepting way to approach love. It would also be great for Caitlyn Jenner to partner with someone so articulate on the sensitive subject. That way, instead of having to answer bonehead questions about her gender and sexuality, Caitlyn could simply say, "I'm with Agent Scully. Look me in the eye and tell me you're not jealous."
Ellen DeGeneres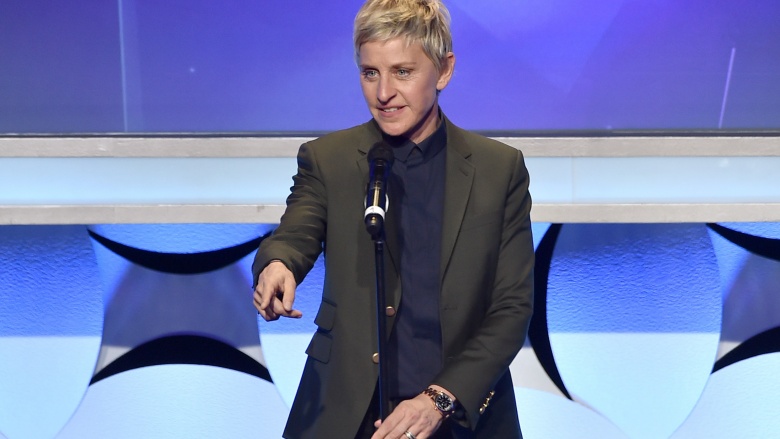 Getty Images
Even though she's happily married to Portia de Rossi, Ellen DeGeneres would make a great match for Caitlyn Jenner. Ellen made history starring on the first primetime sitcom to have an openly gay lead actor. She even did her own Diane Sawyer interview, providing an early template for Caitlyn's televised coming out, which would be a terrific ice breaker on a first date. "So, in your interview, did Diane do that thing where she glances at her watch if your answer is taking too long?" "I thought it was just me!" Plus, think of all the swag Caitlyn could land. Has she seen Ellen? That studio audience goes home stacked.
Jane Lynch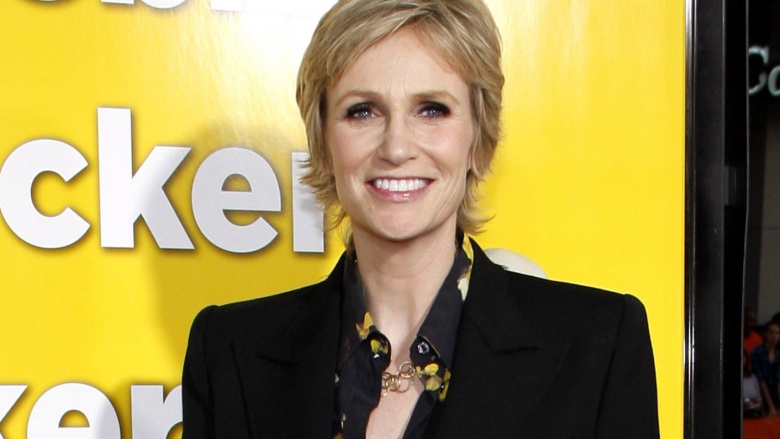 Jane Lynch is 11 years younger than Caitlyn, but still well within the acceptable age range for dating. Known for The 40-Year-Old Virgin and Glee, Lynch is a comedy star, which could mesh well with Caitlyn's wry sense of humor. They're also both recently divorced, which eliminates guilt over carrying unshared baggage into a new relationship, not to mention that we'd love to see Caitlyn show up to the same event as Kris Jenner with a blonde on her arm.
Tila Tequila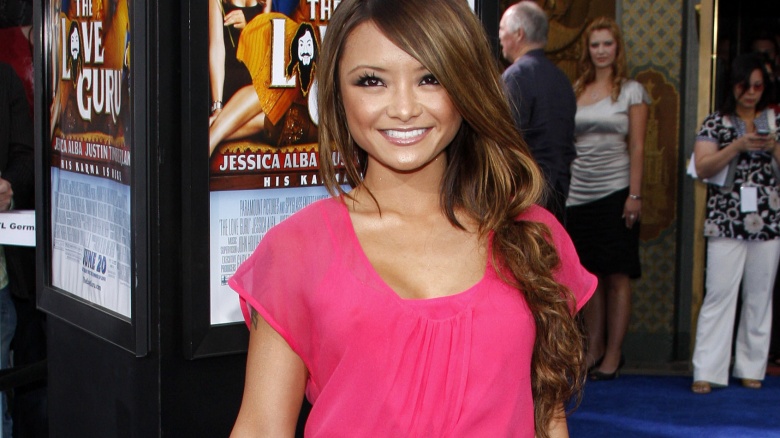 This one would play well to Caitlyn's penchant for big ratings. Caitlyn's coming out sparked controversy and debate all over the Internet and social media to a ridiculous degree. If she started dating another polarizing social figure, Twitter would lose its collective mind. There's no way this relationship would make it past the first round of drinks, but the paparazzi photo of them leaving the restaurant would be enough to make Bill O'Reilly's head to explode. And if we're being honest, that would be an uncontested triumph for humanity.
Billie Jean King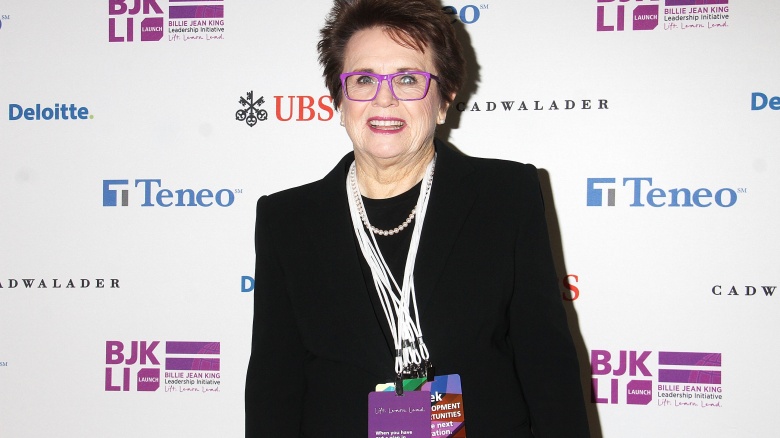 Getty Images
Everyone knows when Caitlyn Jenner identified as a man, she was Bruce Jenner, champion Olympic decathlete and American hero, Wheaties box and all. Billie Jean King is a sports champion in her own right, winning multiple Grand Slam titles, not to mention epically defeating sexist former pro Bobby Riggs in the "Battle of the Sexes" match in 1973. She coached the U.S. Women's tennis team in the 2000 Olympics, and she she's also an outspoken LGBT activist, which we've already established is a cause Caitlyn strongly supports. Love might mean zero in tennis, but with this matchup, it could be a definite ace.
Melissa Etheridge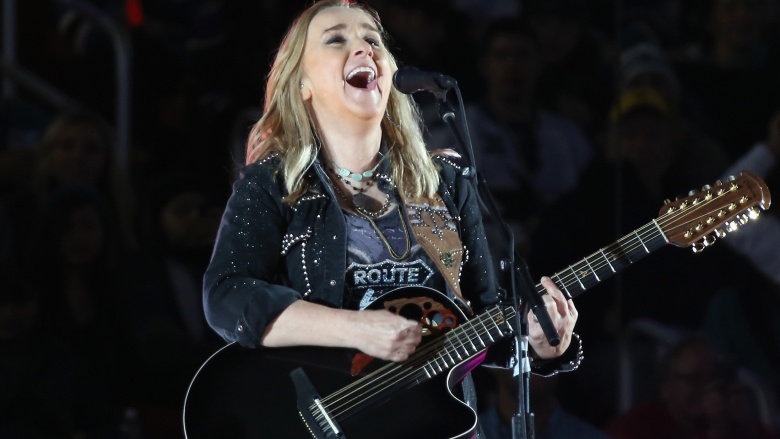 Getty Images
Caitlyn Jenner can come off a little stiff despite her newfound freedom with her identity. If she hooked up with outspoken rocker Melissa Etheridge, she might come out of her shell in a never-before-seen, fun way. Melissa shoots from the hip and seems to live life in the moment, which has also led to a fair share of media controversy. She could help Caitlyn navigate those waters, while introducing her to the generally more open and accepting music world. Plus, we could totally see Caitlyn onstage rocking the token position of cowbell or a triangle. She could even be the musical guest on SNL and tear up a picture of Kim Kardashian! Honestly, the more we flesh this out, the more we really want this to happen.
Rachel Maddow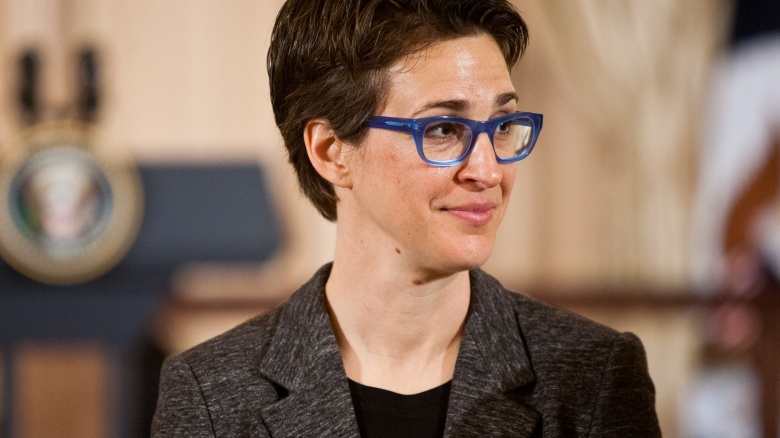 Getty Images
Rachel Maddow is another not-exactly-single suitor to make our list, but we thought her left-leaning politics might be a good counterpoint to Caitlyn's conservative views. Relationships are about compromise, so what better practice than to debate tax policy? That's a joke, but while it sounds crazy, households can often be split, politically speaking, with spouses registered to opposing parties. Maybe agreeing to disagree on politics could leave Rachel and Caitlyn to find common ground on things way more relevant to keeping a relationship alive like, "What do you want to do for dinner?" or "What color should we paint the kitchen?" Even if it doesn't work out, Caitlyn could snag a sweet pair of those nerd glasses. They're so in right now.
Suze Orman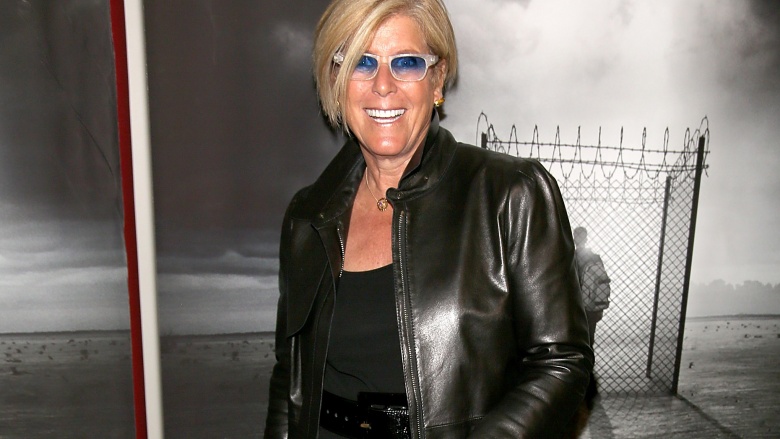 Getty Images
Even though Caitlyn's first show aired to great ratings, its numbers have already dropped dramatically, leaving the show's future up in the air. Although the show probably isn't Caitlyn's only source of income, she might want to figure out a way to keep that development money earning for her in the long term. That's where Suze Orman comes in. Who knows if they'd be a match romantically, but Suze would certainly reel in Caitlyn's rapidly growing predilection for high end fashion and get her to invest her money wisely. It might sound crass to suggest a relationship based solely on financial gain, but this could raise Suze's profile as well. Is there anyone out there who wouldn't love to see Suze Orman's reaction to someone buying Kanye West's $1,200 Adidas sneakers? We rest our case. Eat your heart out, Chuck Woolery.