Who Was Lucille Ball's Second Husband?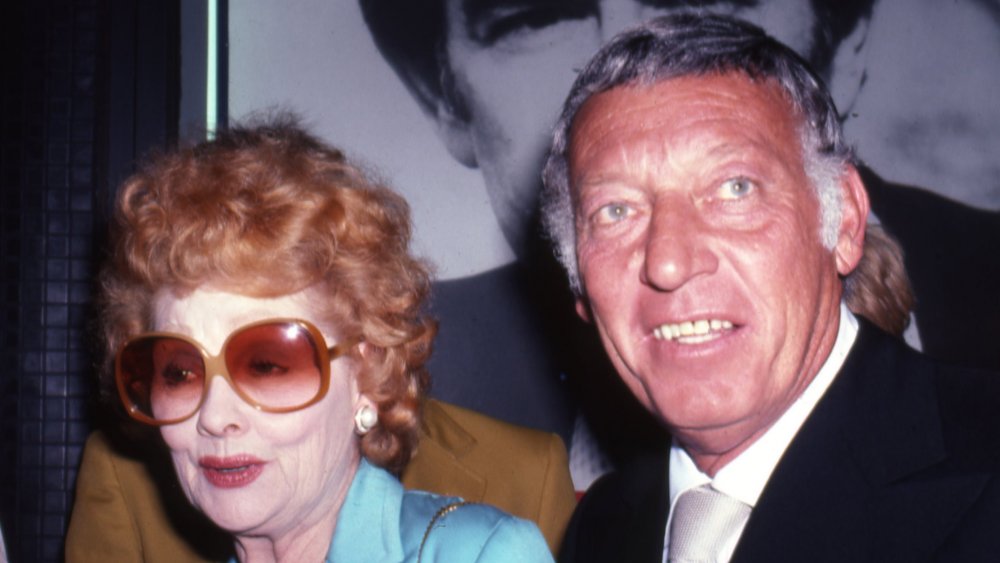 Donaldson Collection/Getty Images
Lucille Ball's husband Desi Arnaz might be the one you remember, but he's not the man she spent the last two decades of her life with. After divorcing Arnaz in 1960, Ball settled down with New Yorker Gary Morton (whose real name was Morton Goldaper) in 1961 and was married to him until she died in 1989. So, who was the man who swept the famous red-headed comedian off her feet? Turns out he was a comedian, too.
Like Ball, Morton had been married before. He was 13 years younger than her, and the two met on a blind date right around when she was in Wildcat on Broadway, according to The New York Times. He was a comedian and TV producer, and after he and Ball married, he produced her shows The Lucy Show and Here's Lucy. He was on camera a couple times, but not nearly like how Ball's previous shows with Arnaz were. Instead, he was content letting his wife be the star.
When Ball sold her company — Desilu Studios — to form Lucille Ball Productions, she brought Morton on as the company's vice president, where he remained until she died. After her death, he retired and married again before he passed away in 1999 in Palm Springs, Calif. And though he impacted Ball's career both on camera and off, he had more of an impact on her heart, the extent of which was discovered years later via letters the comedian sent before her death.
Lucille Ball told a friend she picked a 'winner' in Gary Morton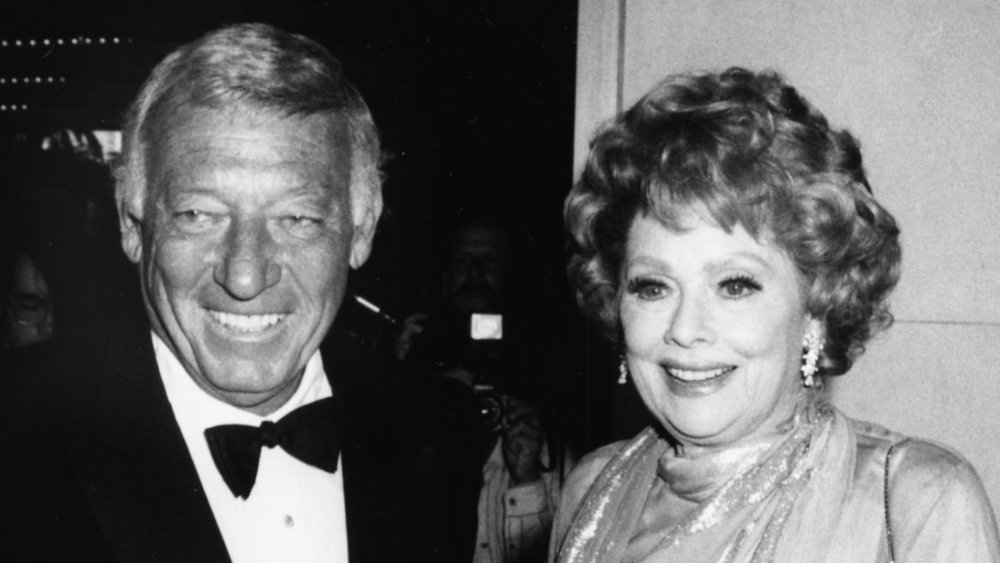 Kevin Winter/Getty Images
In 2018, Closer Weekly reported that a collection of letters from Lucille Ball — both to friends and her second husband, Gary Morton — revealed just how deeply she loved Morton. In a 1983 letter to a friend, Ball wrote, "Boy, did I pick a winner! After 19 years with that Latin lover, I never expected to marry again, but I'm sure glad I did!"
She'd already been married to Morton for 22 years at that point, and yet she still loved him that much. Ball wrote in a letter to him in the '60s, "I'm just sitting here thinking how much I love you." Other letters show her addressing the notes to "Dearest Darling" and signing them "Your wife," and the letters span the entirety of their marriage. 
In Ball's memoir Love, Lucy, which was published after her death, she wrote that Morton was good for her. And the two hit it off from the start on their blind date. "Gary says the thing he liked first about me was the way I walked, head up, like a thoroughbred," Ball wrote. "'Light me a cigarette,' I said offhandedly to this big, tanned six-footer. I tossed a cigarette in his direction. Gary picked it up and tossed it right back. 'Here,' he said. 'Light it yourself.'"
He proposed less than a year later and the two were happily married until Ball's death in 1989.