Inside Christopher Schwarzenegger's Weight Loss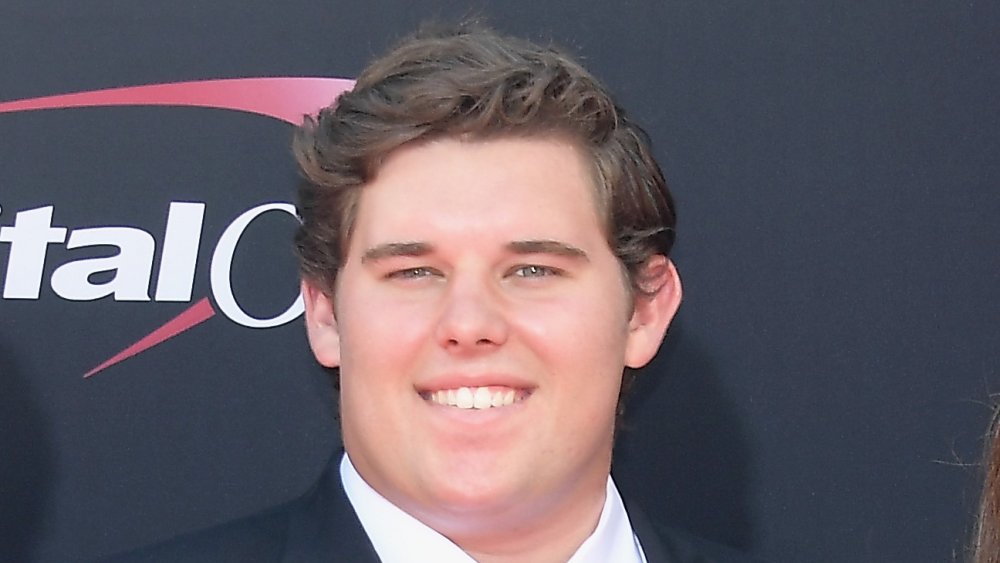 Matt Winkelmeyer/Getty Images
Arnold Schwarzenegger may be considered the epitome of health and fitness, but it appears his son, Christopher Schwarzenegger, might be giving him a run for his money. In late July 2020, photos surfaced of the younger Schwarzenegger looking a bit different. As reported by Daily Mail, Christopher emerged on July 24 in Santa Monica appearing "noticeably more trim," during what appeared to be a laidback stroll to pick up a meal from Erewhon, a specialty health food store chain. He was donning a super casual outfit including a grey tee, maroon shorts, and sneakers, along with a Lakers-themed face mask. More photos also surfaced of him hiking with a friend in Los Angeles, water bottle in tow.
Christopher's weight loss comes on the heels of his spring graduation from the University of Michigan. But how did the actor-turned-politician's son get fit, and what was his inspiration to shed the pounds? And is the "I'll be back" actor moonlighting as his son's health coach these days? We've got all the answers and more after the jump!
Christopher Schwarzenegger was ready to make a change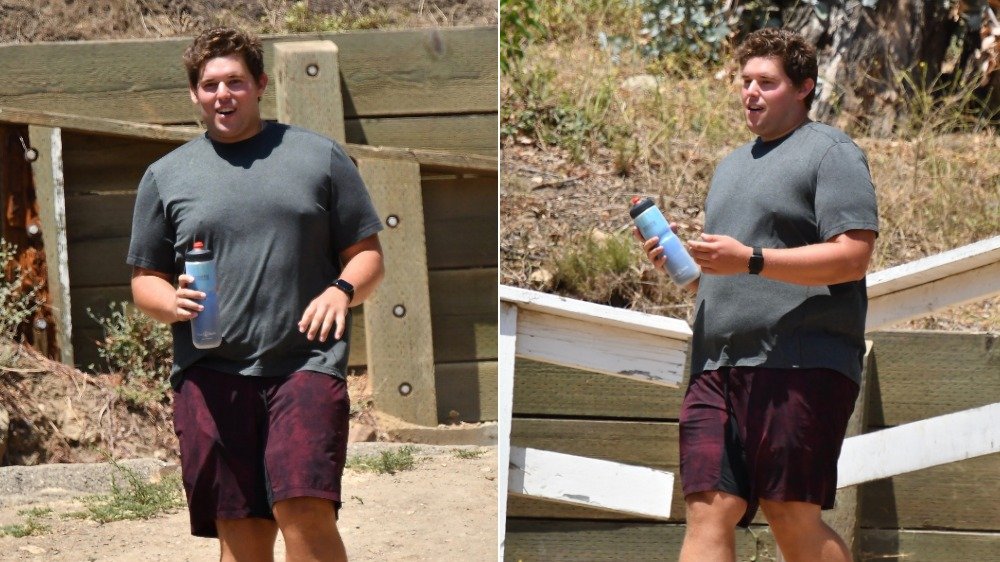 BACKGRID
As reported by HollywoodLife, a source shared that Christopher Schwarzenegger wanted to get in shape for his graduation ceremony... and that he did! "He made it his goal to get healthy for graduation and he stuck to it, he looks great," the insider said. The source also revealed the secret to Christopher's success was simply eating better and exercising. "He's been away at school living like a typical college kid the past few years but he's growing up now and ready to take better care of himself," the source added. His proud sister, Katherine Schwarzenegger, even shared a pic of the whole family celebrating Christopher's graduation.
But make no mistake about it — the Terminator's son didn't sign up for some super restrictive crash diet. Rather, he implemented a manageable lifestyle change. "It's not any kind of fad diet or crash diet, he just cut out the junk and started working out," HollywoodLife's source disclosed. Kudos to Christopher for shedding the weight the healthy way!
The source also revealed that Christopher has received tons of support and encouragement from his family, including his professional body-building father, Arnold Schwarzenegger. "His dad has been a big help of course. He has all [of] the knowledge to share and as soon as Christopher showed interest, Arnold was immediately there to guide him and encourage him," they said. Best of luck to Christopher as he continues on his journey to becoming the healthiest version of himself.