The Truth About Dina Manzo And Her Ex-Husband's Relationship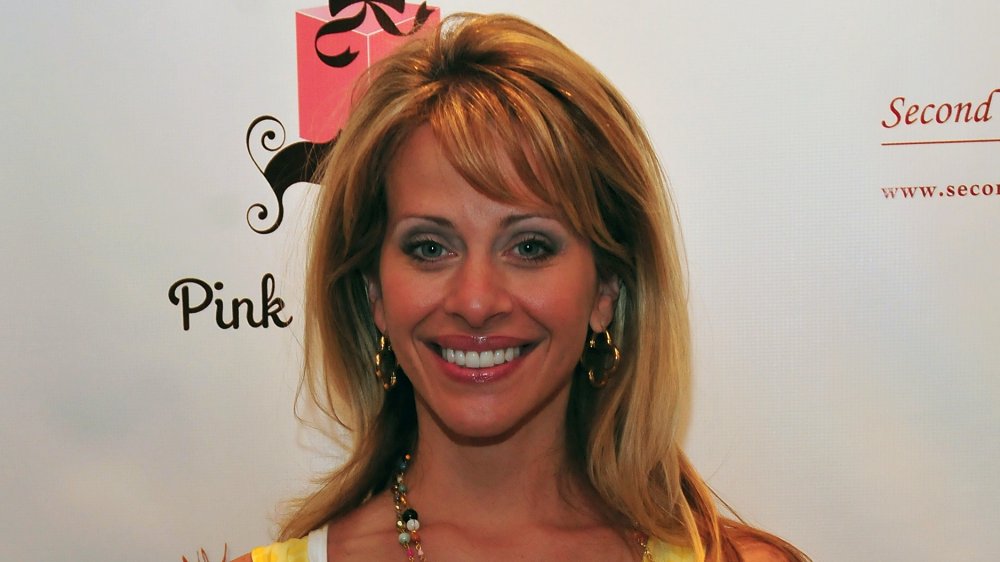 Brian Killian/Getty Images
In a story that nearly broke the internet, People reported on June 30th, 2020 that former Real Housewife of New Jersey, Dina Manzo's ex-husband, Thomas Manzo, had been arrested and and indicted on shocking charges. For all of you non-Bravoholics out there, according to People, the story goes that in 2015, Manzo ordered John Perna, an alleged "organized crime soldier" to assault Dina's now-husband, David Cantin, in exchange for a heavily discounted reception at a wedding hall venue that Manzo co-owns. According to the indictment, Perna made good on the deal when later that year, he and an accomplice followed Cantin to a strip mall in New Jersey and proceeded to assault him with "a dangerous weapon, namely a slap jack, with the intent to inflict serious permanent injury," as stated in the official documents. YIKES.
So other than the sheer scariness of it all, why is this  such big news in the Bravosphere, you ask? We'll explain, but keep in mind you'll need to "PAY ATTENTION PUHLEASE," as the logistics can be a bit confusing. Keep reading to learn all of the deets regarding Dina and Thomas Manzo's relationship.
It's a small world in New Jersey after all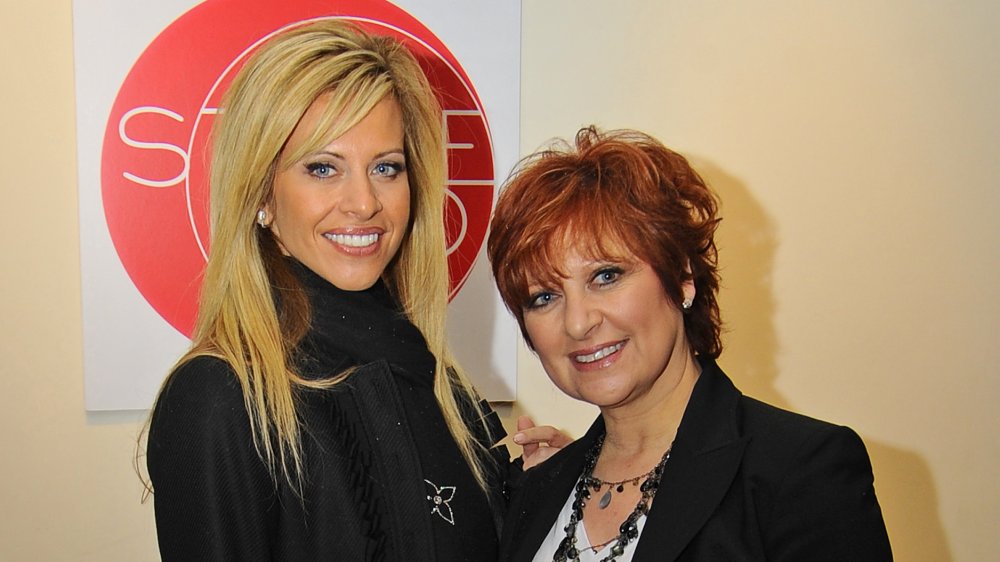 Jeff Gentner/Getty Images
Dina Manzo and sister Caroline Manzo, both RHONJ alumnae, were married to brothers for a brief moment in time. Caroline wed into the Manzo family first, exchanging "I do's" with older brother, Albert Manzo. It wasn't until many years later that Dina married Albert's brother, Thomas, all while the cameras were rolling on an episode of VH1's My Big Fat Fabulous Wedding. Spoiler alert: even then it doesn't appear the marriage stood a chance.
According to NJ.com, Dina went on to be cast in two seasons of the Real Housewives of New Jersey, starring alongside sister, Caroline, in 2009 and 2010. During Dina's time on the show, Thomas made regular appearances as he and his brother, Albert, ran the infamous Brownstone, a wedding venue that has been featured on the reality show many times over. Lest we not forget the infamous christening that quickly turned into a drunken family brawl. 
By the time season three rolled around, however, Dina opted to take a step back from filming. Shortly after in 2012, she separated from Manzo. The divorce, however, was not finalized until February of 2016, as reported by NJ.com. According to People, it's during that window of time that Thomas allegedly became increasingly "upset" by David Cantin for having what was described as an "ongoing relationship" with his estranged wife which in turn presumably fueled him to organize the attack.
And there ya have it, folks. What was once a match-made in reality television heaven, instantly became a scene from a mobster movie quite literally over night.