Wilmer Valderrama And Minka Kelly Are Dating Again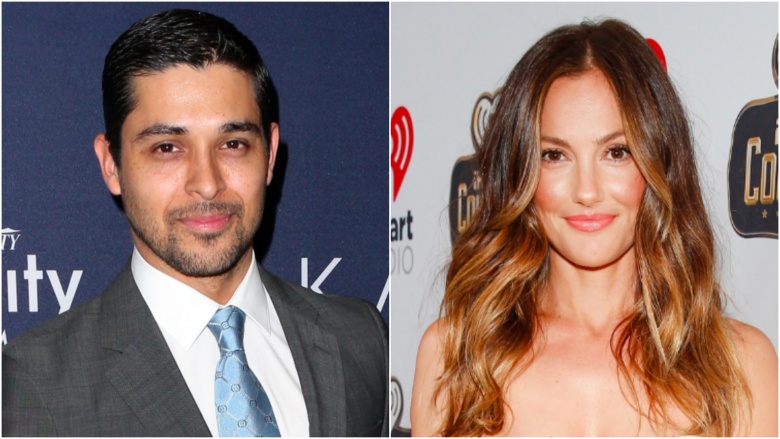 Getty Images
Exes Wilmer Valderrama and Minka Kelly have rekindled their relationship, a source for E! News reported on Sept. 2, 2016.
The former couple—who first hooked up in 2012—were spotted having a "late dinner date" at Palms Thai restaurant in Hollywood on Sept, 1, 2016. "They sat across from each other and it was just the two of them," the source said. "I didn't personally see if they were holding hands or if they were being affectionate, but it looked like a date. They looked casual and relaxed." The spy added, "Yes, Wilmer was a gentleman and picked up the tab to pay for their food."
E! News said Valderrama and Kelly, both 36, recently went on a trip to Mexico together with friends. A source for Us Weekly adds that the rekindled relationship began "about a month ago."
Valderrama—who is best known for playing Fez on That '70s Show (1998-2006) was most recently linked to singer Demi Lovato, his on-again off-again girlfriend of multiple years. They announced their split in June 2016 in a joint statement (via E! News). "After almost 6 loving and wonderful years together, we have decided to end our relationship. This was an incredibly difficult decision for both of us, but we have realized more than anything that we are better as best friends. We will always be supportive of one another. Thank you to everyone who has offered us kindness and support over the years."
Lovato has since been linked to football star Odell Beckham Jr.
Kelly—who is best known for playing Lyla Garrity on the Emmy-winning Friday Night Lights (2006-2011)—has dated a number of famous faces, most notably former New York Yankees baseball great Derek Jeter and Captain America star Chris Evans.
Reps for Kelly and Valderrama have yet to comment on the report.