The Rise And Fall Of Ben Affleck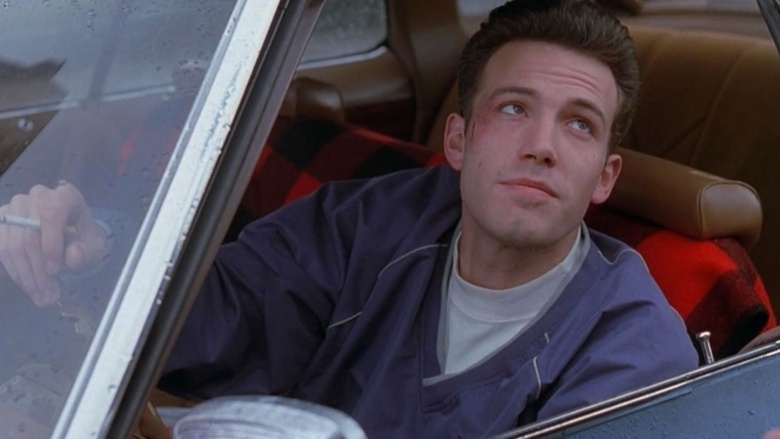 Ben Affleck's Hollywood career has played out like a rollercoaster. After winning an Oscar for Good Will Hunting in 1998, the Boston-raised actor slowly, painfully plummeted to rock bottom (2003's Gigli). Three successful stints as a director have helped reverse his misfortunes, but his high-profile divorce from Jennifer Garner has once again put his future in jeopardy. In light of that scandal, we're taking a look back at his long, but shaky, career as an actor and director.
Rise: Good Will Hunting (1997)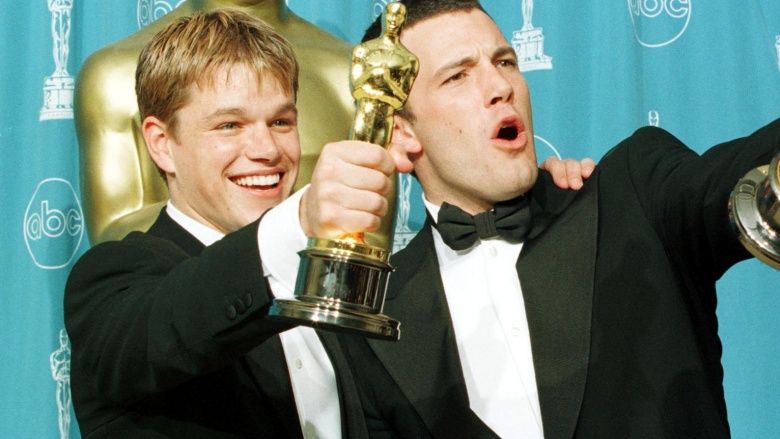 Getty Images
After acting in bit parts for over a decade, Ben Affleck finally hit big in 1997 with the release of Good Will Hunting, which he co-wrote and co-starred in with his best friend, Matt Damon. The film—about a Harvard janitor (Damon) who is secretly a math genius—was an immediate box office and critical smash, earning rave reviews and, eventually, a Best Original Screenplay Oscar for Affleck and Damon. In an overnight success story that could only happen in Hollywood, Affleck and Damon were suddenly Hollywood's most sought-after men.
Rise: Hollywood Leading Man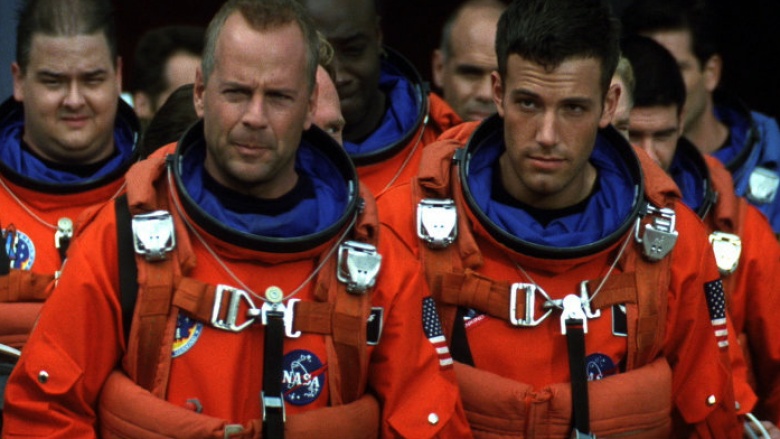 With movie offers piling up post-Good Will Hunting, Affleck and Damon each tried their hand at playing one of Hollywood's most coveted roles: Leading Man. In Affleck's case, he stuck mostly to high-profile Hollywood films, ranging from prestige Oscar winners (Shakespeare in Love), to romantic comedies (Forces of Nature), to male-driven thrillers (Reindeer Games; Boiler Room) and blockbusters (Armageddon, which, to this day, remains his most successful movie). Not every movie he starred in was a success. (Lest we forget Bounce.) But by the end of 2000, audiences and critics remained patient as they waited to see how his career would shake out.
Fall: Pearl Harbor (2001)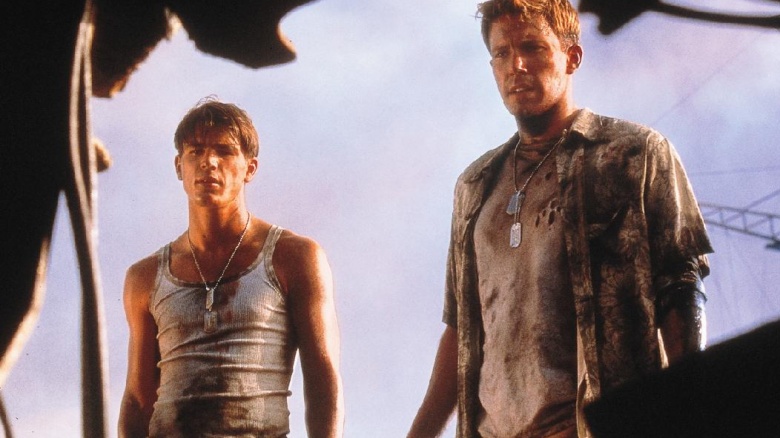 Michael Bay's World War II drama Pearl Harbor proved to be a blessing and a curse for Affleck. On one hand, the film was an undeniable box office hit, ranking seventh among the year's top grossers. On the other, it was a critical disaster. For his role in the film, Affleck earned some of his worst reviews to date and, perhaps most embarrassingly, his first Razzie nomination for Worst Actor. After Pearl Harbor's release, you couldn't say Affleck's name without laughing a little.
Fall: Rehab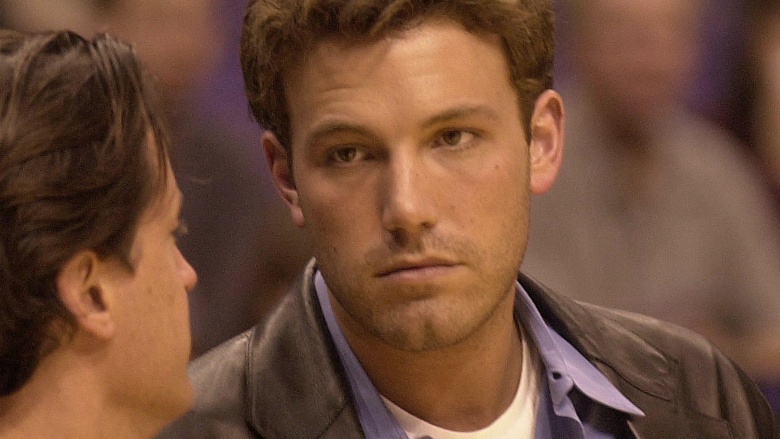 Getty Images
A couple months after the release of Pearl Harbor, 29-year-old Affleck voluntarily checked himself into Malibu's famous rehab facility, Promises, reportedly with the help of then-reformed bad boy, Charlie Sheen. Affleck sought treatment for alcoholism—his first of many personal woes to come.
Fall: Jennifer Lopez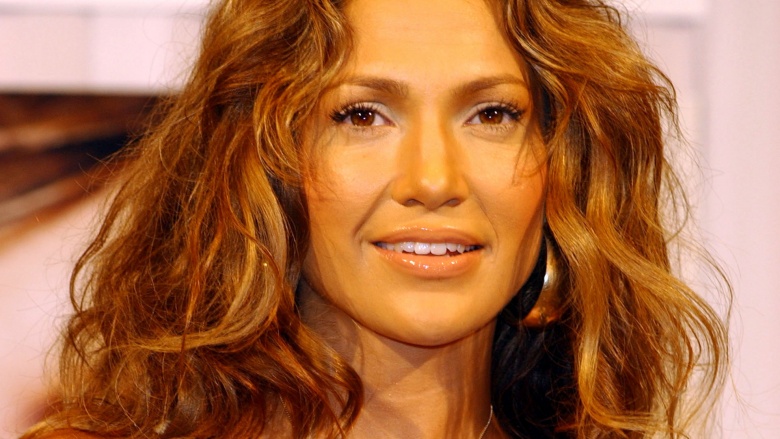 Getty Images
While filming the movie Gigli (we'll get to that one in a second) in 2002, Affleck fell head-over-heels in love with his leading lady, singer-actress Jennifer Lopez. Thus began the biggest and most-written-about Hollywood romance of the new millennium. Affleck and Lopez were almost immediately referred to as "Bennifer" by the tabloids, who covered the couple's every move to an exhaustive and, eventually, tiresome degree. A quickie engagement at the end of the year officially made them overexposed in the eyes of the public. Naturally, everyone got sick of hearing about them.
Rock Bottom: Gigli (2003)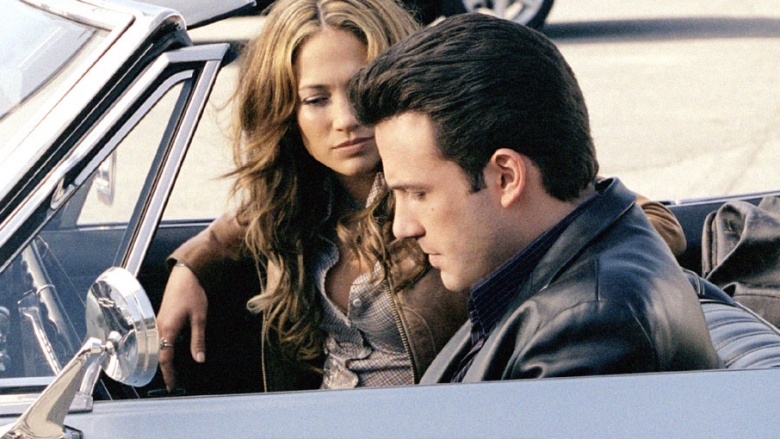 To say that the next year of Affleck's career was terrible would be an understatement. As the Bennifer saga reached peak coverage in the tabloids, Affleck continued to chip away at his professional reputation by starring in one disaster after the next. First up: Daredevil, Affleck's big attempt at entering the world of superheroes. The film was more successful than most remember, earning over $100 million at the box office. Still, as Affleck began to experience after Pearl Harbor, the poor reviews he received for his performance further made him a laughing stock in Hollywood. And then came Gigli. The film (we're not going to bother explaining what it was about) opened in July 2013 to scathing reviews that still sting today, as well as box office returns that officially made Affleck box office poison. (Gigli earned just $6.1 million off a reported $54 million budget.)
The failure of Gigli affected Affleck's personal life as well. By August of 2003, Affleck and Lopez were plagued by rumors of infidelity and unhappiness, rumors that would continue until they finally called off their engagement in January 2004.
Flatlined: 2004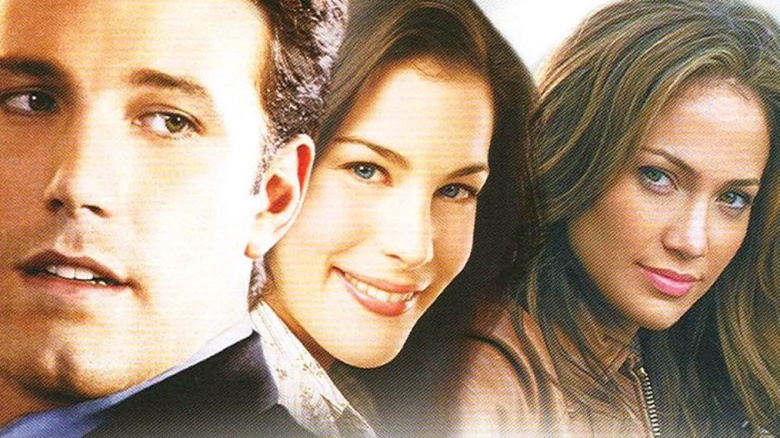 The residual negative effects of Affleck's horrible 2003 lingered throughout all of 2004. Two months after his high-profile engagement to Lopez came to an end, the second film they shot together, Jersey Girl, opened to another round of bad reviews, bad press, and bad box office returns to boot. Then, in October, Affleck starred in one of the biggest bombs of his career, Surviving Christmas, which earned a pathetic $11.7 million at the box office. If 2003 was a dark period for Affleck, 2004 was a full-on blackout.
Rise: Hollywoodland (2006)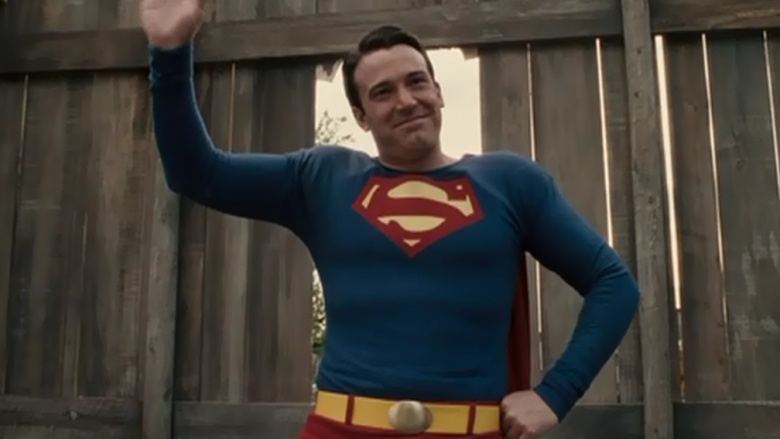 Affleck understandably took two years off from making movies after the debacle that was 2003 and 2004. He finally returned in 2006 with a supporting role in Hollywoodland, in which he played Hollywood's original Superman, George Reeves. The film garnered Affleck unexpected rave reviews, in that, "Oh wait, he can still act," kind of way. He also entered the Oscar conversation for the first time since 1997, winning Best Actor at the Venice Film Festival and earning a Golden Globe nomination for Best Supporting Actor. The Oscar nomination didn't pan out, but Affleck's climb back from the bottom had slowly, officially begun.
Rise: The Director's Chair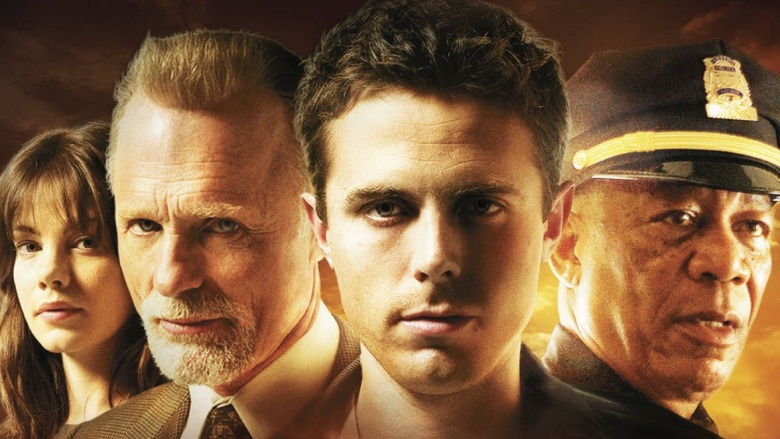 With so many Hollywood flops attached to his resume, Affleck made a wise decision in 2007 by going behind the camera to direct his first feature-length feature, Gone Baby Gone. While the film earned modest returns at the box office, it was universally praised by critics, and even earned a Best Supporting Actress Oscar nomination for co-star Amy Ryan. Affleck's luck in the director's chair continued three years later with The Town, which earned more rave reviews, almost $100 million at the box office, and another Oscar nomination—this time, for supporting actor Jeremy Renner. With two successful films under his belt, Affleck had officially earned back the respect he had lost in 2003. Suddenly, Hollywood was ready for more.
Rise: Argo (2012)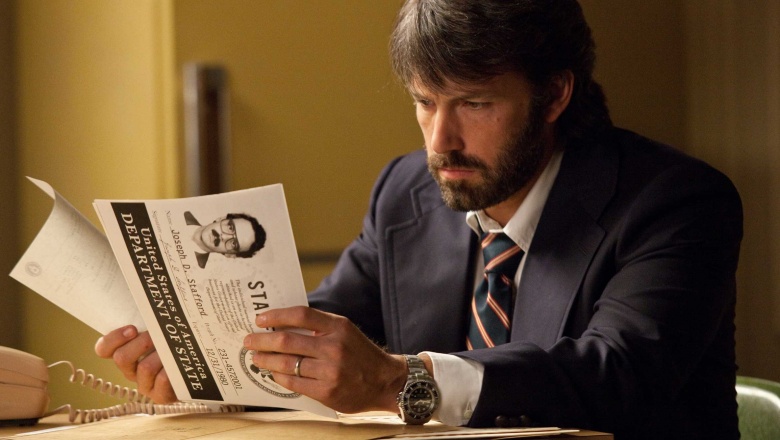 Everything came together for Affleck in 2012 when he directed Argo, about a fake movie production that helped save a handful of captives during the Iran Hostage Crisis. Immediately after its October release, Argo became the frontrunner to win Best Picture, doing so in February the following year. Incidentally, Affleck's name was left off the list of nominees for Best Director that year. But with a $136 million Best Picture winner now attached to his name, Affleck ultimately won a different, arguably more important award that year: a spot back on Hollywood's A-list.
Rise: Gone Girl (2014)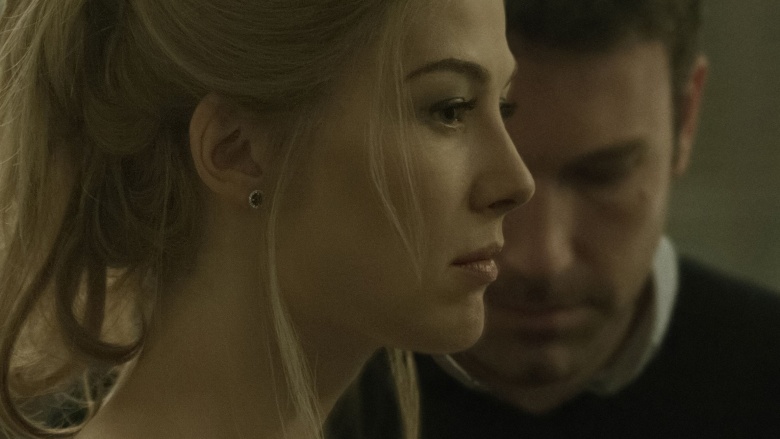 After conquering the world of directing, it was time for Affleck to reclaim his throne as a Hollywood leading man. He did just that in David Fincher's 2014 adaptation of Gillian Flynn's bestselling novel, Gone Girl. Perfectly cast as the husband of a woman he may or may not have murdered, Affleck won another round of raves from critics. Moviegoers seemed to like him, too: the film smashed October's box office records on its way to a $167.8 million intake.
Fall: Jennifer Garner Divorce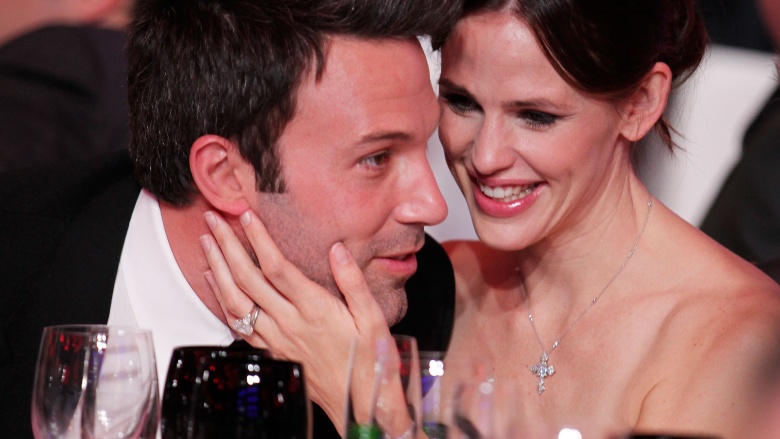 Getty Images
Affleck's personal life entered shaky ground in 2014 when he was booted from a casino in Las Vegas for counting cards. But things really hit the fan in the summer of 2015 when it was announced that he and his wife, Jennifer Garner, were divorcing after 10 years of marriage. Amid the divorce, it was reported that Affleck had hooked up with the couple's 28-year-old nanny. Affleck's camp has adamantly denied the affair. However, reports to the contrary continue to leave a sour taste in the public's mouth.
The Future: Inevitable Rise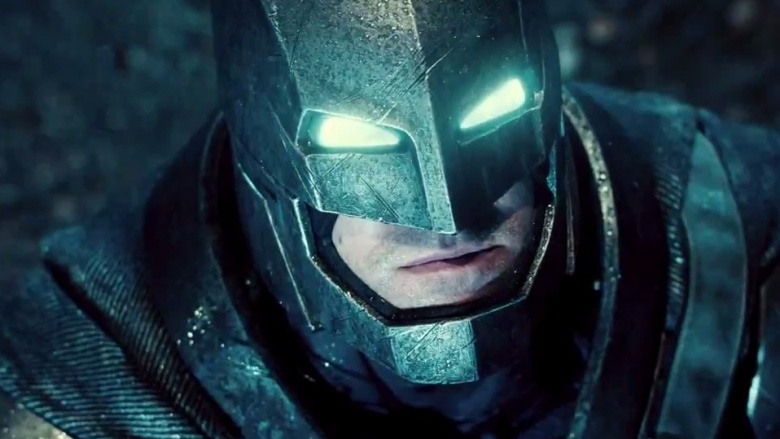 As Nannygate continues to unfold, many wonder if the hard work Affleck put into Gone Baby Gone, The Town, and Argo will hold up against the tabloids. In all likelihood, it probably will. Even if Affleck bombs playing Batman in the upcoming Batman vs. Superman (2016), he's set to return to the directing chair in 2017 for an adaptation of Dennis Lehane's novel, Live By Night. By that point, Hollywood could be itching to give him that Best Director Oscar.