Why Russell Crowe Might Think You're An A**hole
Over the years, Russell Crowe has racked up an impressive résumé filled with countless iconic roles. Let's take a quick walk down memory lane, shall we? In 2000, Crowe stepped into the fictional shoes of Roman general Maximus Decimus Meridius in Gladiator. A Beautiful Mind in 2001 saw the actor portray real-life mathematician John Nash. And who could forget Crowe's foray into musical films as Javert in the 2012 film adaptation of Les Misérables?
While those characters weren't necessarily the nicest guys (heck, his character wasn't even the nicest guy in the film The Nice Guys), they weren't complete a**holes either. That being said, Crowe doesn't shy away from calling it like he sees it when it comes to his characters or other people (we'll get to that in a minute). Case in point? While discussing his character, The Man, in an exclusive video brought to you by Looper and Unhinged's U.S. distributor, Solstice Studios, Crowe straight up called his character an "a**hole."
Throughout his career, Crowe has had to become an expert of sorts in various areas to better play each role. Now, thanks to his Unhinged character, Crowe's got a new area of "expertise in the subject of a**holes." In order to demonstrate his skills, the actor hopped on Reddit — stars they're just like us! — to browse the "Am I the A**hole?" forum and share his take on the a**holes of the world — or, at least, the ones on Reddit.
Russell Crowe considers himself a 'chief a**hole adjudicator'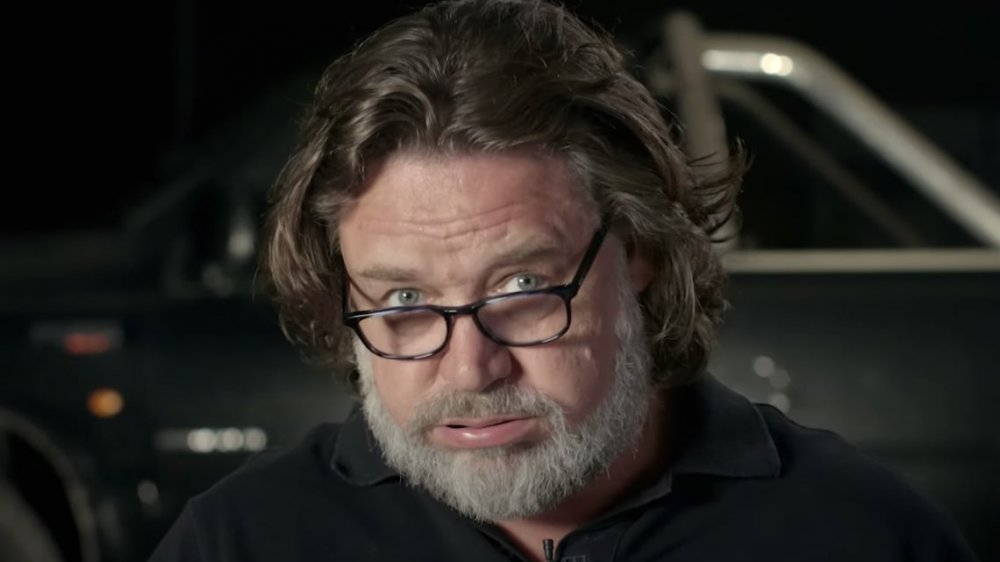 While the "Am I the A**hole?" forum on Reddit is filled with plenty of people exhibiting some pretty questionable behavior, Russell Crowe seemingly found the crème de la crème. So what kind of behavior does a redditor have to exhibit to land on Crowe's a**hole list? Well, it can be anything from poor restaurant etiquette (and we're not just talking about skipping out on a tip) to being the worst Instagram boyfriend of all time.
We could share Crowe's exact thoughts on the various situations, but this is seriously a case of actions speaking louder than words. There's simply no way to adequately capture the actor's subtle side eye, so you're just going to have to watch the video yourself. All that being said, it's worth noting that there's a special kind of a**hole that actually gets Crowe's seal of approval — kind of. So why exactly should we trust Crowe's judgement? Well, we can't very well argue with a guy who calls himself the "chief a**hole adjudicator" now can we?
Crowe may have gotten to judge other people's a**shole behavior in the video, but you'll get the opportunity to judge his character's a**hole-like tendencies when Unhinged hits theaters on August 21.