How Kate Middleton Shows Her Independence From The Royal Family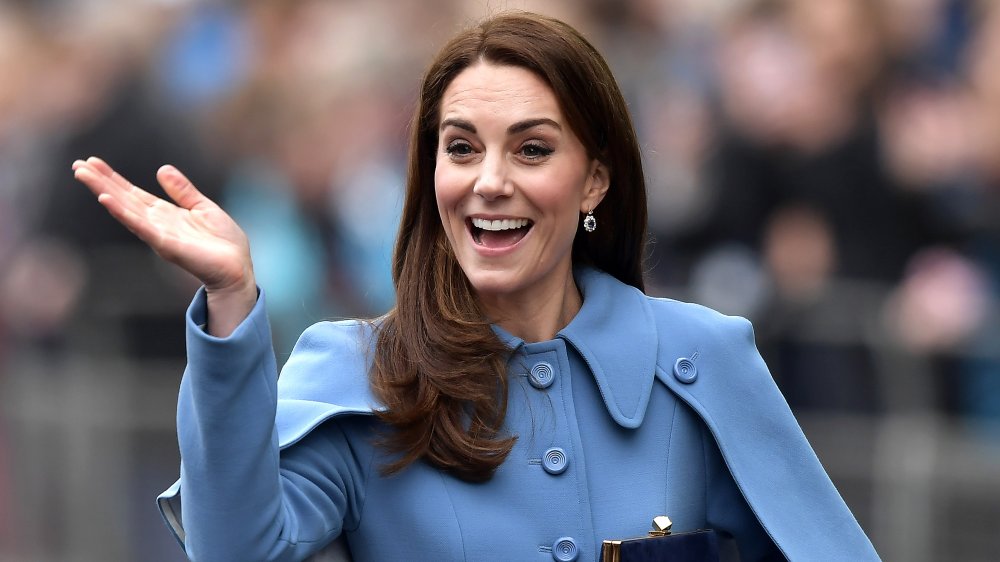 Charles Mcquillan/Getty Images
Kate Middleton might be one of the most famous women on the planet, thanks to her marriage to Prince William, but that doesn't mean life is a piece of cake. In fact, Kate frequently faces undue pressure to be perfect. Not only that, but the whole world seems engaged in discussions on her parenting choices as well as her and William's decision to stop having kids. It seems there's very little she can do that won't be discussed and dissected by media outlets everywhere.
On the whole, however, despite these difficulties, Kate seems to be flourishing in royal life. In fact, it's widely believed that the younger royal couples, Kate and William and Prince Harry and Meghan Markle, are absolutely imperative to the longevity of the monarchy; these couples keep the royal family relevant. So the British monarchy might need Kate even more than she needs them! But the duchess isn't about to use this against the British monarchy, because they're firmly united. As royal biographers Omid Scobie and Carolyn Durand explained in their tell-all, Finding Freedom, Kate is always on William's side, and as such, the side of the monarchy. "She was fiercely loyal to her husband and his family," the authors write, per Vanity Fair.
Despite this loyalty, Kate still maintains her independence within royal life. It's nothing as drastic as Harry and Meghan's departure from their royal duties, but Kate still manages to carve out her own path within the traditional royal way.
Kate Middleton shows her independence through dress codes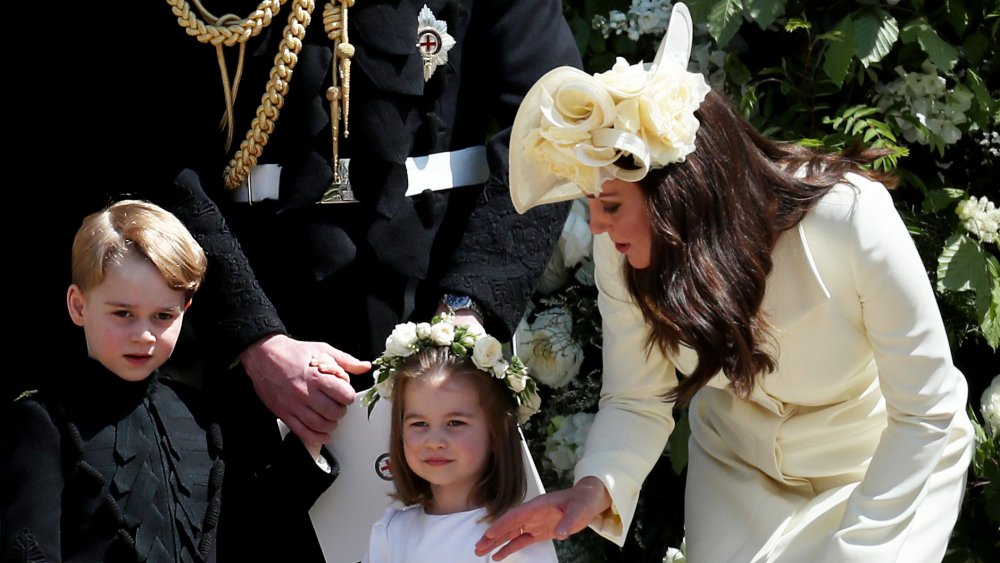 Wpa Pool/Getty Images
When Kate Middleton subverts royal protocol, it seems to be done with good reason and still in an atmosphere of respect for tradition. For example, according to Express, it's British protocol for boys to wear shorts until about the age of 8. However, at Prince Harry and Meghan Markle's wedding, Kate opted for her son George to wear black pants in order to add to the solemnity of the occasion.
As Harper's Bazaar pointed out, "As a page boy in the wedding, the four-year-old prince went for a more formal look wearing a miniature version of the Blues and Royals coat that his uncle Prince Harry and father Prince William wore on the same day." Kate herself subverts royal protocol on occasion through her own dress code too. In 2019, she wore shorts to a charity sailing race and it was a monumental moment in her own styling choice, according to People. "The outing marked the first time that Kate has been spotted in public wearing shorts since she became a royal," the outlet said.
While clothing — both for herself and for her children — is an outward way for Kate to show her independence, the duchess also shows an independent streak in her relationship to the public.
Kate Middleton channels Princess Diana in her warmth to the public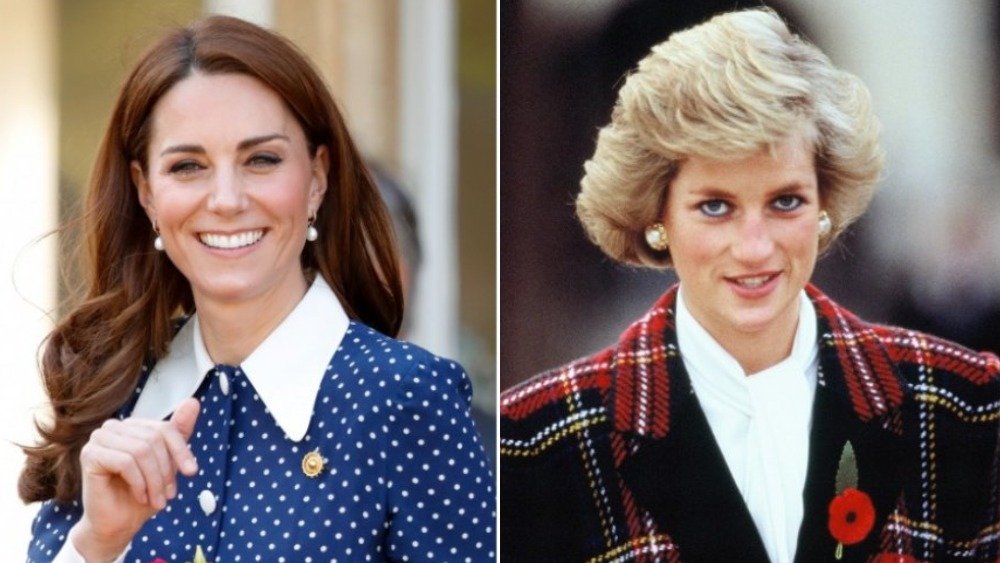 Max Mumby/indigo, Georges De Keerle/Getty Images
Queen Elizabeth's tradition in dealing with the public has always been to keep her distance, according to Express. The queen opts for mystery and reserve while Kate Middleton channels Princess Diana's warmth and engagement with the public. Rather than a mysterious and distant style, Kate chooses relatability. As Express reported, "[Kate] engages with the public in a way that the Queen has never intended to and never wanted to, she's always kept her mystery and her distance."
Even Kate's parenting choices mirror that of Diana's rather than the queen's. As Hello! pointed out, Kate chose a Montessori school so that her children will be educated "outside the palace walls," just like Diana did with William and Harry when they were small. These decisions made by Kate show her comfort as she's grown into her royal role. A later article by Express noted that Kate "is an experienced royal now, capable and independent," which also has resulted in gaining more "confidence" in her place in the royal family.
While Kate remains respectful of both the queen and royal tradition, it's clear that she's comfortable making different choices for the good of her own happiness and that of her children.