Where Does Keanu Reeves Live And How Big Is His House?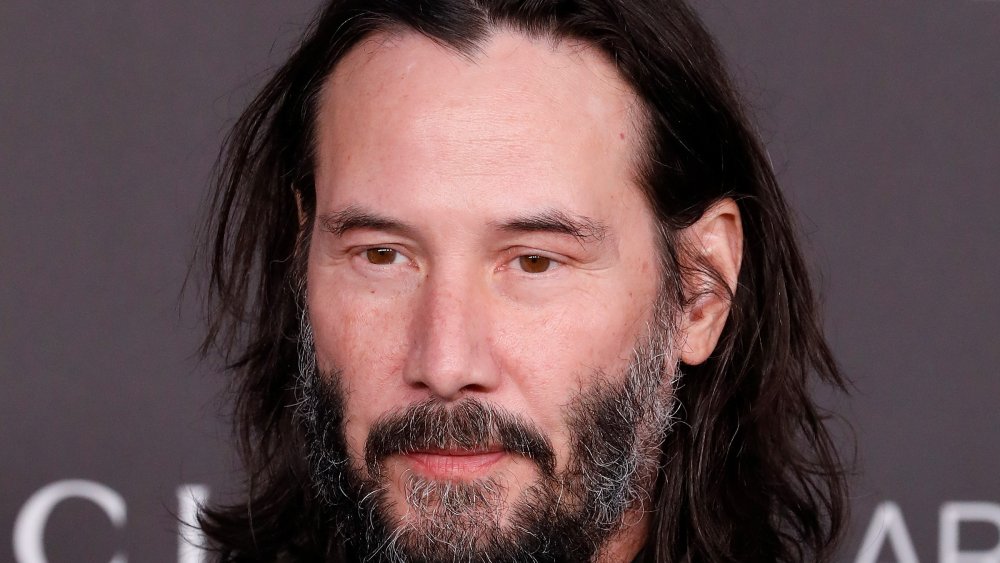 Taylor Hill/Getty Images
Keanu Reeves is seriously the internet's boyfriend. Who doesn't love the mystery man, who once told the world that the reality we know isn't real and we're all just living in eggshell-like pods hooked up to a machine? There's no one else who could have played The Matrix's Neo, and there's something about his stoic demeanor that made him perfect for a slew of other blockbuster films since the mid-'80s, including Constantine, The Watcher, and of course, the John Wick franchise.
While we know pretty much every possible facial expression of the actor, he tends to keep his personal life extremely private. It was only late 2019 that fans discovered that the Hardball star had a girlfriend, visual artist Alexandra Grant, and they had already been dating her for months. Reeves only lets specific information about himself be released apparently, which means not sharing many details about his living situation (and for good reason). Though he's been known to be spotted in New York City — and seen taking the subway — the mysterious actor actually lives on the opposite coast as of August 2020 and his mansion is supposedly eco-friendly.
Keanu Reeves lives in California and hates paparazzi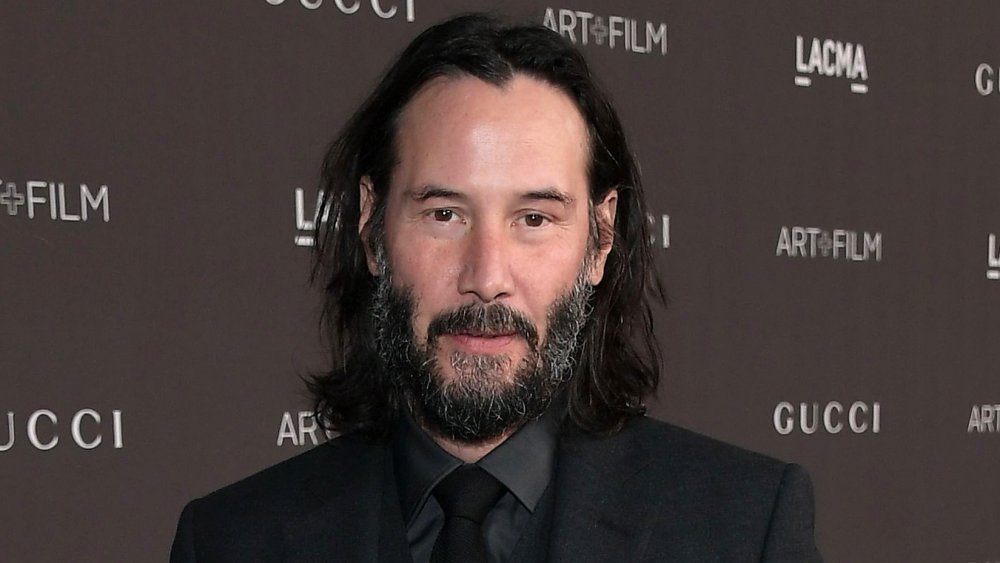 Neilson Barnard/Getty Images
According to Velvet Ropes, actor Keanu Reeves has "a history of stalkers creeping into his home," so it makes sense as to why his home has been kept under wraps for such a long time. Though the actor was rumored to have lived in Honolulu, Hawaii and Malibu, Calif., neither of these locations have been confirmed. However, it is confirmed that the Canadian lives in West Hollywood, Calif., and he's spoken openly about not liking the amount of paparazzi outside of his residence.
In a 2019 interview with The Sunday Telegraph (via Closer Weekly), Reeves said, "I'll come out in the morning and get my newspaper [and they're there]. You feel like an animal in a cage." Discussing tourists and others who gather outside his home, he added, "They visit everyone's homes and sit outside... They look at you like: 'There's One!' And I get it. But walking around LA, no one cares pretty much."
The star's 5,607-square-feet Los Angeles County home came complete with two bedrooms and three bathrooms, a pool, and a three-car garage, per Velvet Ropes. As of March 2020, the property was worth $8.07 million, which is a drop in the bucket in comparison to his $360 million net worth (per Celebrity Net Worth). Hopefully fans and paparazzi will give Reeves — and his girlfriend Alexandra Grant — peace and privacy.