The Untold Truth Of Kristen Johnston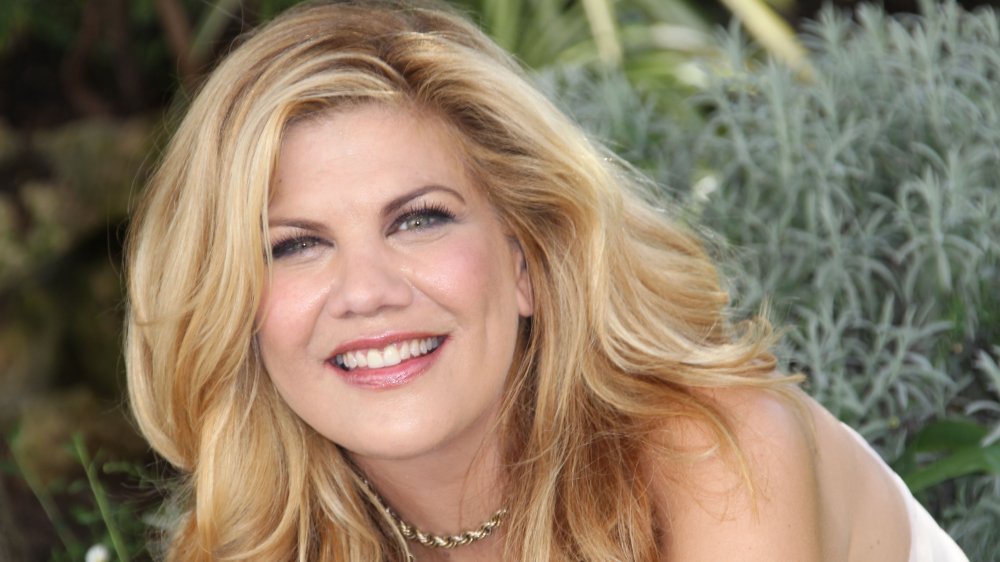 Toni Anne Barson/Getty Images
Kristen Johnston is probably best known for her Emmy winning role in 3rd Rock from the Sun or her hilarious character in the CBS sitcom, Mom. The actor has a career many would envy, but her personal life has been anything but easy. Despite her storied career, Johnston has struggled with addiction, health challenges, and strained family dynamics.
The issue she is most outspoken about is her years-long battle with drug and alcohol addiction, which began in high school. After becoming sober in 2007, Johnston published a book about her struggles with sobriety, Guts: The Endless Follies and Tiny Triumphs of a Giant Disaster, and has remained an advocate for people who have substance abuse issues ever since. The star was even inspired to become one of the founding executive directors of a non-profit called SLAM, an organization that keeps at-risk high school students from turning to drugs and alcohol. 
Since publishing her memoir, Johnston has scored a bunch of amazing acting roles and doesn't shy away from sharing her sobriety story with inquiring fans. But just because Johnston has overcome many hurdles, it doesn't mean her life has been without hardship post-addiction. Not only did Johnston's younger sister pass away in August 2020, but the actor also was diagnosed with a tough illness in 2013. Keep reading to learn more about Johnston's life story.
Addiction runs in Kristen Johnston's family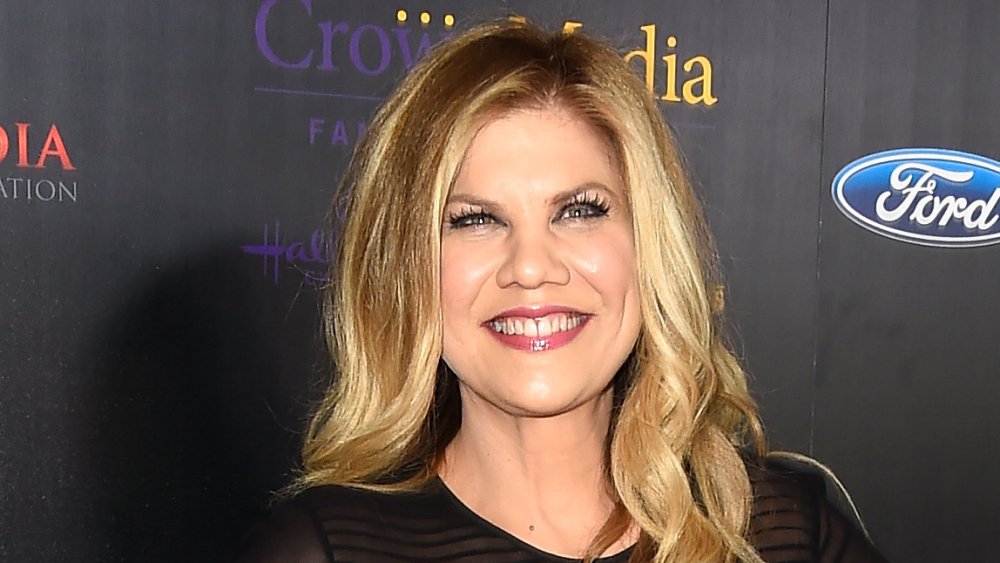 Frazer Harrison/Getty Images
Kristen Johnston is passionate about helping people who struggle with substance abuse, not only because she considers herself in recovery, but because alcohol and drug addiction has affected her family. On Aug. 18, 2020, the actor announced via Twitter that her sister, Julie Herschede, succumbed to her addiction. "Yesterday my beautiful younger sister Julie lost her battle with addiction," she wrote, adding, "I know she's finally at peace. She had the best belly laugh in the world."
Us Weekly reported that in a since-deleted tweet from 2013, Johnston explained how addiction had affected her relationship with her sister, writing, "She & I have been through it, so so close, and when I got sober I had to stop talking to her for a long time." However, the actor also noted in the same tweet, "We reconnected after she read GUTS. She's the only member of my immediate family who has shown unwavering support and pride about what I'm trying to do."
Although it seemed like things were on the mend, in 2019, Johnston tweeted that she gave up on trying to help her "baby sister." She told a fan, "You are powerless over the addict."
It's no surprise Johnston was open about Herschede's death, as she has been very candid about her own struggles. "My greatest fear is that if I ever did (God forbid) relapse, I would lie about it," she wrote in 2012 for The Fix. "I'm terrified that I would lie because I can't bear the thought of disappointing people."
Kristen Johnston has a serious illness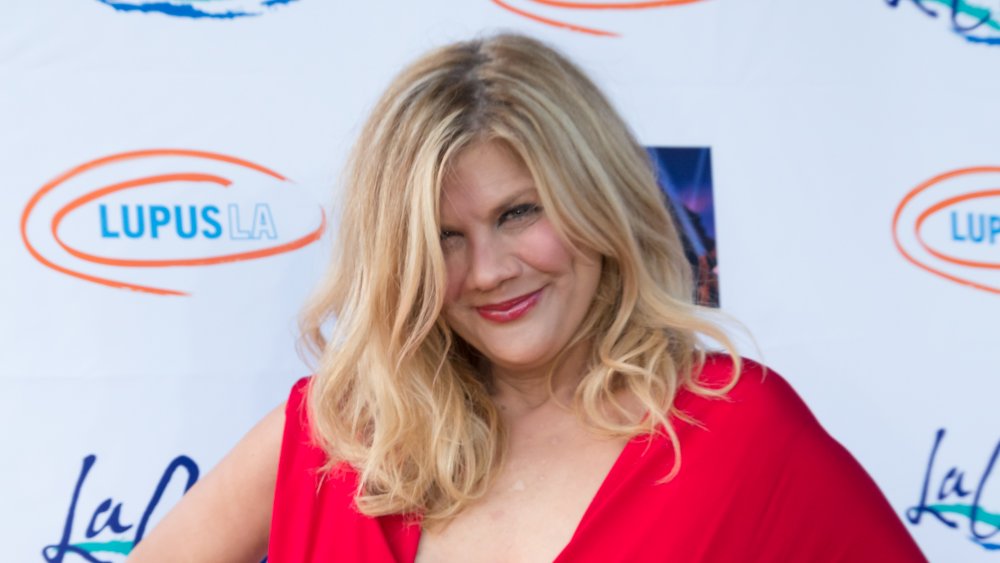 Greg Doherty/Getty Images
Sadly, addiction isn't Kristen Johnston's only health concern. Shortly after achieving sobriety, Johnston realized her health had become a major problem. She suspected something was very wrong when one day in 2013, she discovered her body was nearly unable to move, and, according to People, she spent several weeks at the Mayo Clinic trying to find a cause for her symptoms. After taking some time off work, she updated her fans via Facebook about her fluctuating health. Although Kristen Johnston did not name her diagnosis, she described suffering from a disease that caused her immune system to "go rogue" on her muscles.
At first, Johnston refused to discuss her diagnosis, but a year later, in 2014, she sat down for an interview with People and opened up about her mysterious illness. "I went to 17 doctors, and nobody could figure out what was going on," she told the outlet. After months of testing, doctors finally diagnosed her with Lupus Myelitis. The rare autoimmune condition affects the spinal cord and interferes with muscle movement, according to Mayo Clinic. Johnston noted that the diagnosis had come in the knick of time as if she'd waited much longer to seek treatment, she'd likely have quadriplegia.
For someone who has suffered so much, Kristen Johnston has a fantastic attitude. When People asked about her health battle in 2014, she only had this to say, "Every single day is a gift, and I don't take one second of it for granted."
If you or someone you know is struggling with substance abuse and mental health, please contact SAMHSA's 24-hour National Helpline at 1-800-662-HELP (4357).